Contents
One of the Top Priorities of the Trump Administration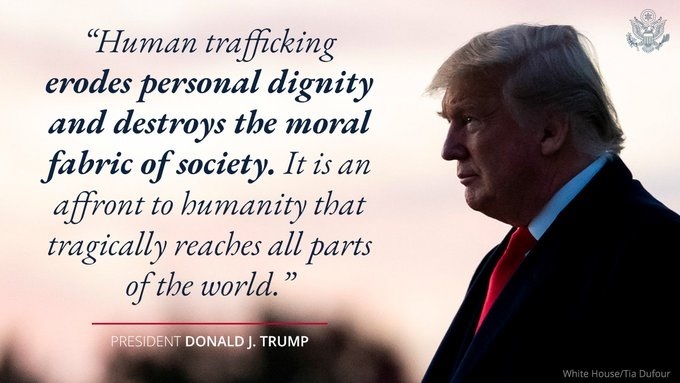 Trump: This Is National Slavery & Human Trafficking Prevention Month
mymotherlode.com, 4 Jan 2021

"Human trafficking is a horrific assault on human dignity that affects people in the United States and around the world. It tears apart communities, fuels criminal activity, and threatens the national security of the United States. During National Slavery and Human Trafficking Prevention Month, we reaffirm our commitment to eradicate this abhorrent evil, to support victims and survivors, and to hold traffickers accountable for their heinous crimes. Tragically, through force, fraud, and coercion, human traffickers deprive millions of victims of their unalienable rights to life, liberty, and the pursuit of happiness. Often referred to as "modern slavery," this intolerable blight on society involves exploitation for labor or sex and affects people of all ages, genders, races, religions, and nationalities. As the United States continues to lead the global fight against human trafficking, we must remain relentless in our resolve to dismantle this illicit and immoral enterprise in our cities, suburbs, rural communities, Tribal lands, and transportation networks.

I came off the fence concerning President Donald Trump when I found out that he was going after human traffickers using the military to rescue countless victims. Since then it has been one revelation after another about how serious the situation was on this planet. I am now proud to be a supporter of President Trump.

Copy: Save The Children
Bitchute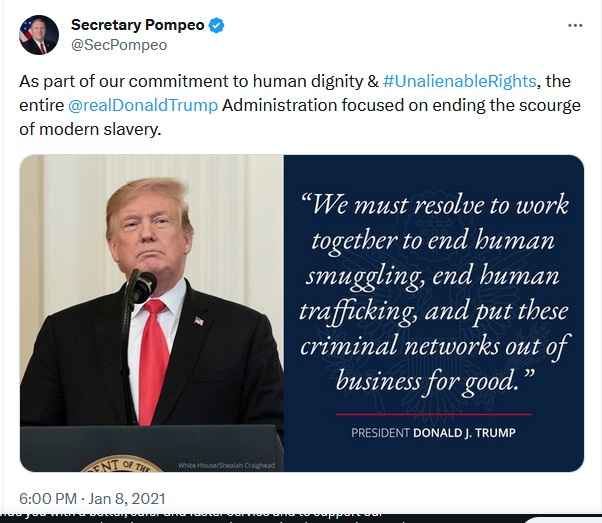 Twitter source

---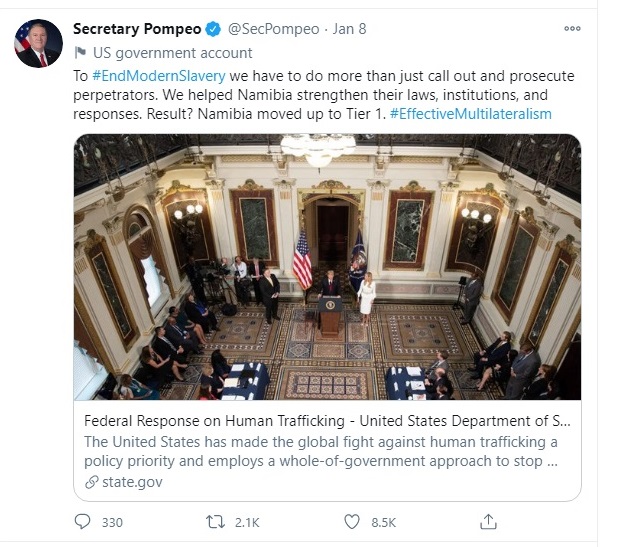 Twitter source

Federal Response on Human Trafficking
Statement From The White House Press Secretary Regarding The National Action Plan To Combat Human Trafficking
www.state.gov/humantrafficking, October 22, 2020

---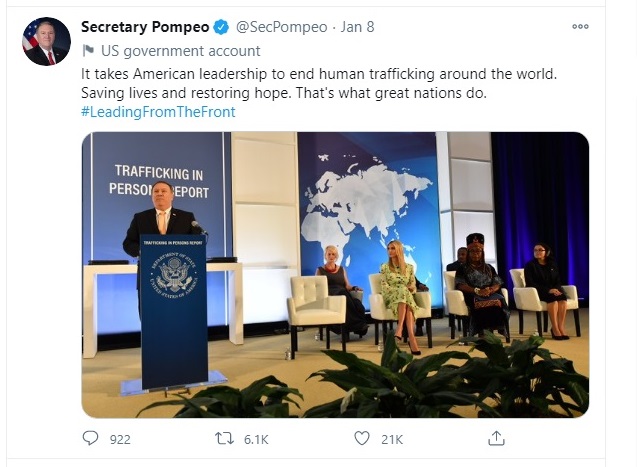 Twitter source

---




U.S. Department of State

Message From The Secretary of State
Dear Reader:


For 20 years, the Trafficking in Persons Report (TIP Report) has demonstrated the United States' conviction that human trafficking is a global threat necessitating a global response. Traffickers are denying nearly 25 million people their fundamental right to freedom, forcing them to live enslaved and toil for their exploiter's profit. This report arms governments with the data they need to increase the prosecution of traffickers, provide victim-centered and trauma-informed protection for victims of trafficking, and prevent this crime altogether.


---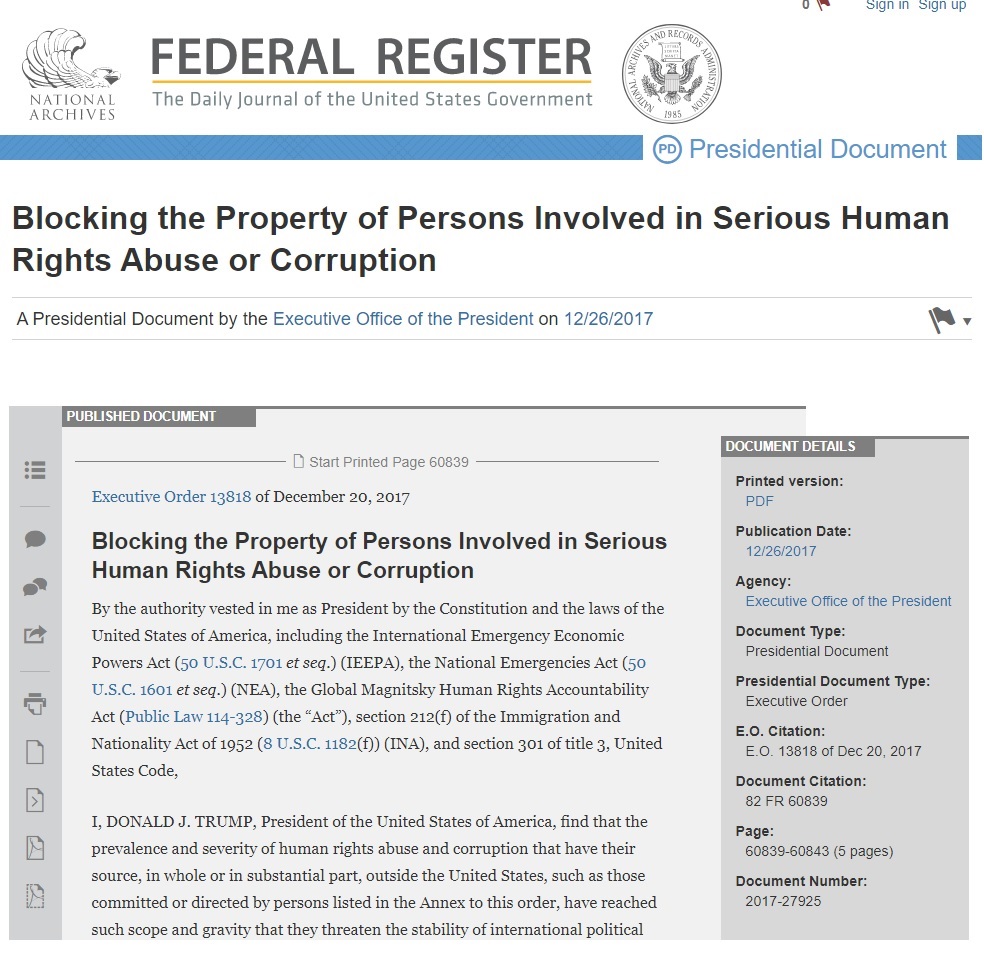 (Right click to enlarge image) Blocking the Property of Persons Involved in Serious Human Rights Abuse or Corruption
A Presidential Document by the Executive Office of the President on 12/26/2017

---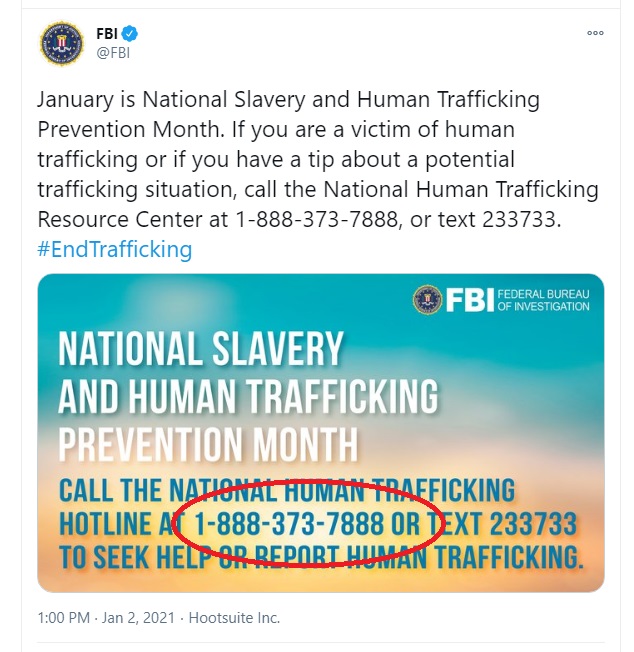 Unfortunately, the telephone no. is for the Clinton Foundation which is a a well known 'wolf in sheep's clothing' organisation involved in Child Trafficking. Some of the known facts are provided below.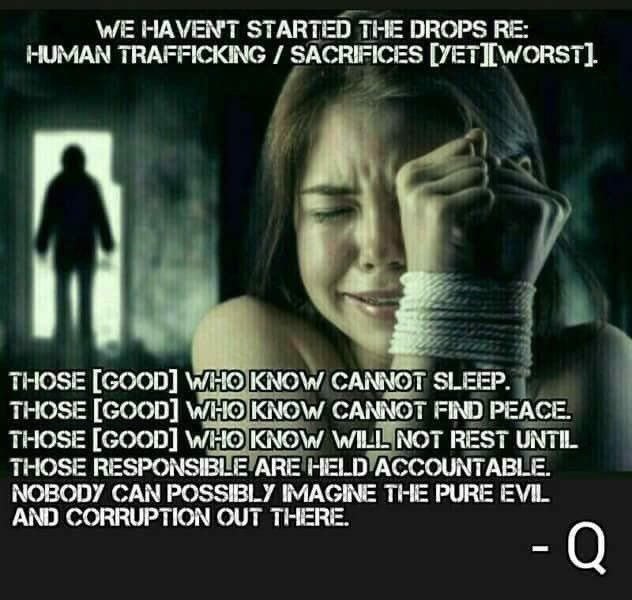 On February 9, 2017, one of President Donald Trump's first executive orders was enacted called Enforcing Federal Law with Respect to Transnational Criminal Organizations and Preventing International Trafficking. Its purpose is to strictly crack down on human trafficking, especially child trafficking both foreign and domestic.
In an article published on Zero Hedge on August 1, 2017, we can clearly see how cracking down on human trafficking and pedophilia is one of the top priorities of the Trump administration, presumably because he is aware that it leads straight to the top of politics and world power.
Upon taking office, President Trump made the fight against human trafficking and pedophilia a top priority for his administration – kicked off by a human trafficking awareness ad released in early February by the Department of Homeland Security (headed by… General Kelly, 67).

That was only the beginning. Five days later on February 9, Trump signed an Executive Order to combat human trafficking ("Presidential Executive Order on Enforcing Federal Law with Respect to Transnational Criminal Organizations and Preventing International Trafficking").

Then in late February, Trump told a room of advisors and representatives from anti-trafficking organizations that he vowed to fight the 'epidemic' of human trafficking, promising to bring the 'full force and weight' of the U.S. government to address the problem. Of note, a record 1500+ arrests of pedophiles or sex traffickers were made during Trump's first month in office.

And in a June speech at a launch ceremony for the State Department's 2017 Trafficking in Persons Report, Ivanka Trump said that ending human trafficking is in our 'moral and strategic interests,' and a top White House priority.

Finally, last Friday, President Trump told a group of law enforcement officials on New York that human trafficking is possibly worse 'than it's ever been in the history of the world.'"
On December 29, 2017, President Trump proclaimed January 2018 to be National Slavery and Human Trafficking Prevention Month with an official decree on the White House's website. The press release states the following:
"My Administration continues to work to drive out the darkness human traffickers cast upon our world. In February, I signed an Executive Order to dismantle transnational criminal organizations, including those that perpetuate the crime of human trafficking. My Interagency Task Force to Monitor and Combat Trafficking in Persons has enhanced collaboration with other nations, businesses, civil society organizations, and survivors of human trafficking. The Department of Health and Human Services has established a new national training and technical assistance center to strengthen our healthcare industry's anti-trafficking response. The Department of State has contributed $25 million to the Global Fund to End Modern Slavery, because of the critical need for cross-nation collaborative action to counter human trafficking. The Department of Labor has released an innovative, business-focused mobile app that supports private-sector efforts to eradicate forced labor from global supply chains. And this month, I will sign into law S. 1536, the Combating Human Trafficking in Commercial Vehicles Act and S. 1532, the No Human Trafficking on Our Roads Act. These bills will keep those who commit trafficking offenses from operating commercial vehicles, improve anti-human trafficking coordination within Federal agencies and across State and local governments, and improve efforts to recognize, prevent, and report human trafficking."
On March 13, 2018, President Trump announced he would bring the full weight of the government to bring an end to human trafficking.
According to the official press release on the White House's website,
"In March 2018, the President appointed nine human trafficking survivors to serve on the U.S. Advisory Council on Human Trafficking for terms of two years.

President Trump declared January 2018 National Slavery and Human Trafficking Prevention Month.

In September 2017, Ivanka Trump and Deputy Secretary of State Sullivan joined more than 20 world leaders at the United Nations General Assembly for a global call to end modern slavery and to announce the State Department's $25 million grant to the Global Fund to End Modern Slavery.

In February 2017, the President signed Executive Order 13773, "Enforcing Federal Law with Respect to Transnational Criminal Organizations and Preventing International Trafficking." This Order directed the United States government to identify, interdict, disrupt, and dismantle the transnational criminal organizations that engage in human trafficking.

In light of the impending Senate vote on H.R. 1865 – the FOSTA-SESTA legislative package designed to fight online sex trafficking – the Trump Administration is hosting a roundtable on human trafficking to review and discuss the path forward on this critical issue."
On April 11, 2018, President Trump signed legislation intended to allow state prosecutors and sex-trafficking victims to sue advertisers, social media networks, and website operators that host or otherwise facilitate online sex trafficking. The legislation overturns previous legal protection that allowed technology companies to evade regulation and prosecution for such activities.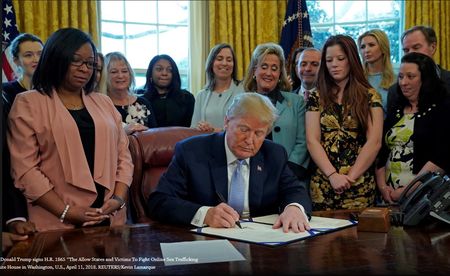 Source: DauntlessDialogue.com
Adam Riva
October 27, 2019
Just How Big Is The Human Trafficking Problem?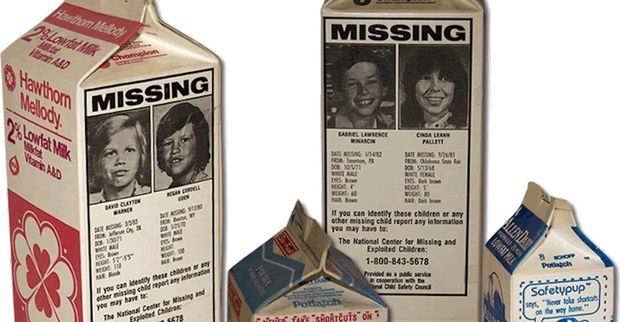 THE REAL REASON THEY STOPPED PUTTING MISSING KIDS ON MILK CARTONS
[...] Concerned parents began pushing for a nationwide system to track missing kids, eventually forming the Missing Children Milk Carton Program in 1984. Prior to the milk carton campaign, there was no national database of missing children, and once they were taken across's state lines, it was almost impossible to track them.
While the program began with just a few local dairies in the Midwest printing pictures of missing children on their milk cartons, it was soon adopted nationwide. But missing children didn't just appear on milk cartons in the 1980s.

Interesting that, in the mid 80s no authorities in the USA cared that children were disappearing in droves....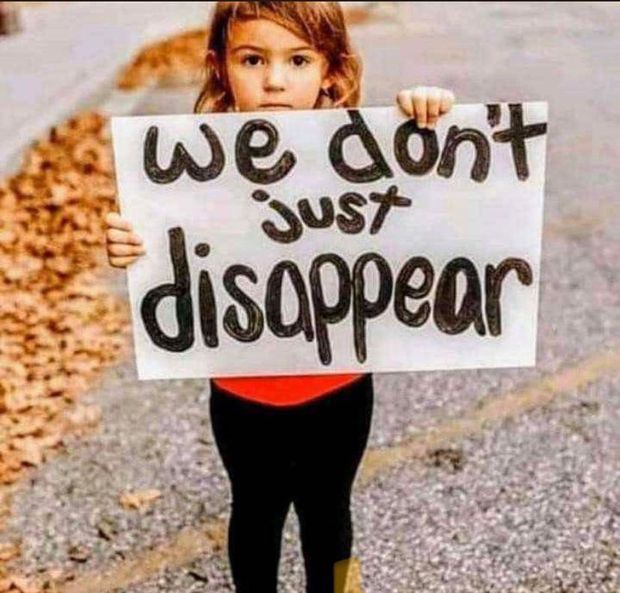 GizaDeathStar.com
Dr. Joseph P. Farrell
December 6, 2019
Source
If you're one of those following all the stories about human trafficking networks, pedophilia, and so on, you'll be interested in these two stories, and I have a purpose in sharing them which we'll get back to. The first story was shared by J.D., and concerns the outright sale of Pakhistani women to Chinese men:
Hundreds of Pakistani girls sold as brides to Chinese men, investigation finds
The second story concerns a major political lobbyist, recently arrested for allegedly trafficking at 14-year-old boy:
Pedophile Mueller Witness Charged With Steering Illegal Campaign Contributions To Hillary Clinton
In the first article, in case you were in any doubt as to the sheer scale of modern-day human trafficking, the article points out the following:
Pakistani investigators have identified more than 600 marginalised girls and women from across the country that were sold as brides to Chinese men during an 18-month period, but efforts to help them are being frustrated, sources say.
Investigators put together the list of 629 women from Pakistan's integrated border management system, which digitally records travel documents at the country's airports.
The information includes the brides' national identity numbers, their Chinese husbands' names and the dates of their marriages, which occurred during 2018 and up to April 2019. (Emphasis added)
629 women, sold and bought and traded, in a mere eighteen months, like cattle. And that's just what is known, and if you're like me, you probably suspect that's just the tip of the iceberg. And this article involves only two countries, China and Pakistan; for good measure, throw in the rest of southeast Asia, particularly places like Thailand, Burma, Malaysia, and probably most of Africa, Meso-America, and so on. In recent months, for example, we've seen the arrest of Americans, including some in the military, for human trafficking (and that's simply a nice, convenient, modern euphemism for slavery, so as not to upset our modern "sensibilities"). Such arrests suggest that factions within our own military, and perhaps those of others, are involved in the process. Stop and let that high octane speculation settle in for a moment: if one wanted to move large populations of victims around in such a trafficking network, military transports – whose cargoes are off-limits to normal customs inspection – would be one way to do it. And of course, there's another "benefit" to such a structure, for that would allow access to sophisticated methods – chipping and GPS transponders and computer software – of "inventory control." As Catherine Austin Fitts has observed, slavery is immensely profitable, if you can "perfect the collateral," i.e., exercise complete control over the inventory, and find it if it "runs away." The modern slave masters, unlike those of previous centuries, now have the technology to do precisely that. Hence, as I averred in my blog on hidden finance earlier this week, human trafficking along with drugs is a large component of that underground and criminal economy, and intimately connected to what I've argued in several books is a "hidden system of finance."
With that in mind, consider the second article, and this set of statements extracted from it:
A convicted pedophile who became a key witness in Robert Mueller's Russia investigation has been indicted on charges of illegally funneling campaign funds to Hillary Clinton's 2016 campaign using straw donors, according to Politico.
Lobbyist George Nader, who was arrested this June at JFK airport for sex-trafficking a 14-year-old boy, has lobbied on both sides of the aisle for Middle Eastern associates – acting as an informal conduit to the Trump campaign, while embarking on a scheme to gain influence in Clinton's inner circle when everyone thought she was a sure-winner in the last election.
These statements reveal the second problem here, one that I blogged about earlier this week in connection to the "suicide" of former Deutsche Bank investment advisor, Tom Bowers, who had some sort of financial advisory relationship to the notorious Jeffrey Epstein: in order for such networks to exist successfully, they have not only to have the participation of major banks, or at least, people infiltrated into them, to handle the financial components of the business, but they also have to have powerful connections willing to turn a blind eye to the whole nefarious activity in return for "contributions", they have, as the quotations above imply, to work "both sides of the aisle." That in turn spawns massive corruption, for once one becomes a participant, or even turns a blind eye, one is compromised.
To put it country simple, the corruption we see going on both politically, and more importantly, culturally, may be and I strongly suspect is deeply connected to the reemergence of human slavery, and trafficking – including organ harvesting – in all its forms. And I strongly suspect you can throw in an element of covert corporate cannibalism as well.
About Joseph P. Farrell
Joseph P. Farrell has a doctorate in patristics from the University of Oxford, and pursues research in physics, alternative history and science, and "strange stuff". His book The Giza DeathStar, for which the Giza Community is named, was published in the spring of 2002, and was his first venture into "alternative history and science".
Evidence of the Mass Arrests of Pedophiles | A Master List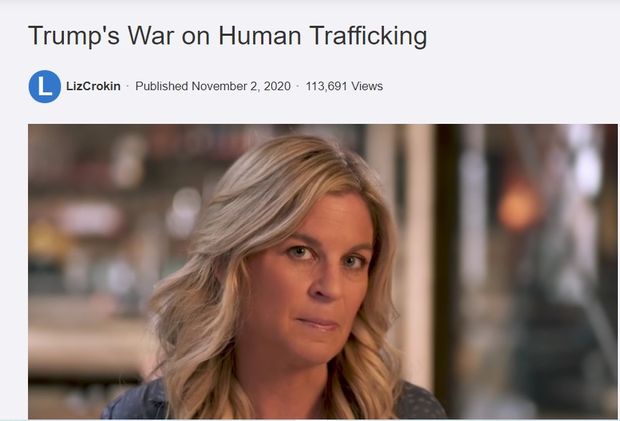 Trump's War on Human Trafficking [VIDEO]
Rumble, 2nd Nov 2020
A banned YouTube video on what President Trump's administration has done to combat human trafficking -- a report you'll never see in the mainstream media.

Trump's Efforts to Fight Sex Trafficking Made 'Incredible Impact': SHAREtogether Founder
NTD, Feb 7 2021
Jaco Booyens, the founder of SHAREtogether, said former President Donald Trump's efforts to create an office dedicated to fighting sex trafficking made an "incredible impact" over the last four years.
SHAREtogether is a nonprofit organization dedicated to combating child sex trafficking.
Booyens was interviewed by NTD on Friday and asked to expound on the big sex trafficking bust that occurred in California this week.
[...] Booyens said that before Trump "we've never had an office in the White House designated and dedicated to fighting sex trafficking. No former president in the history of this country has used his or her platform to denounce the exploitation of children and then appropriate funding. So we've seen an incredible impact over the years, over the last four years, particularly towards the support for law enforcement."

The more you know it becomes harder to deny that human/child trafficking is organised and controlled by those at the very top...


Large Scale Sting Operations
Source for the following headlines between November 2013 - October 2019: DauntlessDialogue.com with corrections
Adam Riva
October 27, 2019
November 15, 2013
Authorities arrest 378 pedophiles as part of Project Spade, thereby rescuing nearly 400 children.
According to NBC News,
"Police seized over 45 terabytes of data from the $4-million business that distributed child porn to over 50 counties including Australia, Spain, Mexico, Sweden and Greece. As a result of the investigation thus far, 50 people were arrested in Ontario, 58 in other parts of Canada, 76 in the United States, and 164 internationally.

What was most alarming was that many of the arrests were of people who worked with or closely interacted with children. Among those arrested were 40 school teachers, nine doctors and nurses, six law enforcement personnel, nine pastors and priests and three foster parents."
Provided below is a slew of headlines to demonstrate that mass arrests are occurring all around the world including prominent politicians and figureheads, particularly after the inauguration of U.S. President Donald Trump. We rarely hear about these headlines, but when they are consolidated and sequenced chronologically, the trend becomes quite apparent.
June 26, 2014
LA deputies arrested 275 pedophiles in southern California as part of Operation Broken Heart. Included in the arrests were a teacher's assistant, a retired sheriff's deputy, and a U.S. Army soldier.
February 20, 2015
Authorities arrest Peter Scully, a notorious pedophile who produced a movie called "Daisy's Destruction" in which a baby girl is sexually abused and tortured to death. Access to that video and others was sold for $10,000 on a pedophile site on the dark net called "Hurt 2 the Core" which boasted 15,000 videos daily.
"According to the Sydney Morning Herald, the footage was so horrific police called it 'the worst we have encountered in our years campaigning against child pornography.'"
August 24, 2016
A pedophile ring touting over 70,000 members was successfully busted by the FBI resulting in 184 arrests and over 230 rescued children in 30 countries. Operation Rescue had identified 670 suspects, one of whom is suspected of abusing over 100 children. Suspects included teachers, police officers, and scout leaders. The website, which was infiltrated and then subsequently taken over and run by the FBI as a trap, lured in tens of thousands of pedophiles. The organization, also known as the Red Circle, has ties to the Bilderberg group, the Knights of Malta, the Council on Foreign Relations, the Federalist Society, the Federal Reserve Bank of the US, royal families of Belgium and the Netherlands, and NATO.
November 23, 2016
Authorities arrest 51 pedophiles in Norway as part of a sting operation called Operation Dark Room. Authorities seized 150 terabytes (150,000 gigabytes) of data, including photos, videos and chat transcripts between members of various pedophile networks.
According to the Independent,
"The material shows, among other things, the penetration of toddlers, children being tied up, children having sex with animals and children having sex with other children."

All of the men arrested live in Norway, but police confirmed they were investigating one individual living abroad. It is considered one of the largest sexual abuse cases ever in the country.

Some of those detained had live-streamed abuse of their own children. Those arrested include two elected officials, one teacher and a lawyer."
January 27, 2017
Authorities arrest 42 human traffickers in Tennessee.
January 27, 2017
Authorities arrest 13 men in connection with a pedophile ring in Quebec, Canada. Several of the arrestees held positions as teachers and scout leaders.
January 29, 2017
Authorities arrest 474 pedophiles and save 55 victims, 28 of whom were children, in a sex ring bust in Los Angeles, California.
January 29, 2017
Authorities arrest 1 pedophile in Bucks County, Pennsylvania in hopes of cracking open a fetish-themed sex ring.
January 29, 2017
Authorities arrest 38 human traffickers in San Diego.
January 30, 2017
Police arrest 5 suspects of a Pennsylvania-based "furry fetish" pedophile cult where individuals dress up like animals and rape children and real animals.
February 1, 2017
The FBI rescues 11 women during human trafficking sting operation in New Orleans.
February 5, 2017
Authorities arrest 9 child traffickers and rescue 31 children and women in a bust in Haiti two days after the Clinton Foundation pulled out of Haiti altogether.
February 5, 2017
Authorities arrest 752 sex traffickers and rescue 92 victims as part of an interstate Super Bowl Sunday sting operation called Johns Suppression Initiative.
February 10, 2017
Authorities arrest 6 pedophiles aged 20 to 66 on child pornography charges involving 168 underage male victims in Japan.
February 13, 2017
Jeffrey Sandusky, son of child abuser Jerry Sandusky, was arrested on multiple child molestation charges.
February 13, 2017
Authorities arrest 22 pedophiles and human traffickers, rescuing at least 2 children and 14 to 15 adult victims.
February 14, 2017
A newly appointed special prosecutor in Cleveland, Ohio reopened over 70 child sex cases.
February 14, 2017
FBI raid an international adoption agency in Strongsville, Ohio international for "failing to adequately supervise preventing sale, abduction, exploitation, or trafficking of children."
February 14, 2017
Authorities arrest 22 pedophiles in sex trafficking stings, saving 15 adults and 2 child vicimts, during the Detroit Auto Show.
February 14, 2017
Authorities arrest 11 pedophiles on child exploitation charges in VA as part of an undercover online sting operation.
February 14, 2017
Authorities arrest 42 pedophiles on child pornography-related charges in Polk County, Florida.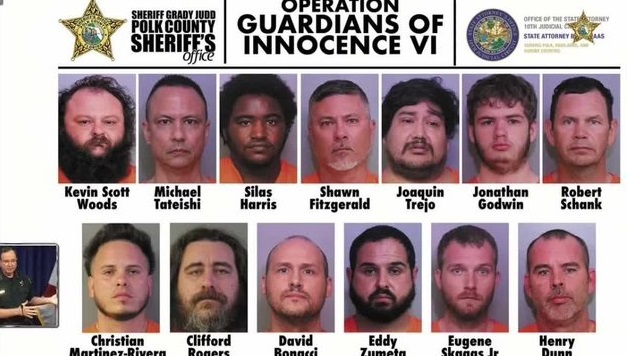 February 15, 2017
Authorities arrest 11 pedophiles during a child sex sting operation in Spotsylvania County, Virginia. One of the arrestees was working part time at a local Christian school.
May 6, 2017
Authorities arrest 870 pedophiles as part of Operation Pacifier, shutting down a child pornography website named Playpen. Over 300 children were identified and rescued.
"Nearly 900 members of a global 'dark web' pedophile ring sprawling Europe and the Americas have been arrested following a two-year investigation, the FBI and Europol reported after the website's founder was handed a 30-year jail sentence.

Shedding light on the scope of the operation which is still active, the FBI revealed that in the US alone, 350 arrests were made as part of a wide-ranging investigation into Playpen – a secret website that is being referred to as possibly the biggest child pornography online dump that ever existed.

Europe accounts for the major share of arrests and convictions with 368 suspects being charged. A total of 870 arrests were made in connection with the case, according to Europol.

Over 300 children who had suffered sexual abuse at the hands of Playpen members have been identified or rescued.

Playpen's founder, Steven W. Chase, 58, was sentenced Monday to 30 years behind bars. The site he set up in August 2014 boasted some 150,000 users worldwide until it was taken down by the FBI following a controversial covert operation.

Through a subsequent operation codenamed Operation Pacifier, the FBI succeeded in tracking down hundreds of the site's users, sending "more than 1,000 leads" to FBI agents as well as to European authorities."
July 6, 2017
German authorities dismantle the largest pedophile ring in history involving 87,000 pedophiles.
The American Herald Tribune reports,
"The site, known as 'Elysium,' "was used for global exchanges of child pornography by its members and to arrange meetings to sexually abuse children," prosecutors in the western city of Frankfurt said in a statement.

Its 87,000 members traded images and video files of "the most serious sexual abuse of children, including babies, and representations of sexual violence against children," the statement continued."
July 27, 2017
Authorities arrest 3 pedophiles charged with sex trafficking and pimping 8 teenage girls aged 15 to 17 in California, Nevada, and Texas. That same day, authorities also arrested 13 human traffickers in California. Both of these busts were made on the same day that California deputy attorney general Raymond Liddy was prosecuted for possession of child pornography, which we mentioned a few minutes ago.
August 4, 2017
Authorities arrest more than 1,000 pedophiles operating a national sex trafficking ring as part of the National Johns Suppression Initiative involving 37 law enforcement agencies across 17 states. Included in the arrests were a state trooper and a pastor. According to the sheriff who spearheaded the investigation, The National Johns Suppression Initiative has led to the arrests of nearly 8,000 sex buyers since 2011.
September 17, 2017
Authorities arrest another 35 pedophiles associated with the same sex trafficking ring we just mentioned.
October 12, 2017
Authorities arrest 120 pedophiles and human traffickers as part of Operation Cross Country, rescuing 84 children including one as young as 3 months old.
October 20, 2017
Authorities arrest 277 human traffickers primarily in FL including doctors, pharmacists, and police officers as part of Operation No Tricks, No Treats.
October 21, 2017
Brazilian police arrested 108 pedophiles in the largest sting operation ever carried out in Latin America. Investigators found more than 150,000 files of child porn that had been shared on the dark web. Retired policemen, civil servants, and football coaches were among those arrested.
November 3, 2017
Authorities arrest Howard Rubin, George Soros' investment funds manager and right hand man, for sex trafficking in his $8 million Manhattan penthouse. Although this is not directly related to pedophilia, I decided to include this in our investigation because it is further evidence that the world's elite are engaged in vile acts and that there is a crackdown occurring on human trafficking. Bear in mind that George Soros is directly connected to the Clintons.
Please be aware, the following account contains very graphic content. The Daily Mail reports,
"Once in Manhattan, (the victims) say he drugged them then violently beat them while they were gagged and bound in the sex dungeon, hitting woman so hard that she passed out as he demanded she call him 'daddy'.

Two of them say he warned them: 'I'm going to rape you like I rape my daughter,' before attacking them and one says he punched her breast so hard her implant 'flipped'.

They say he then covered up the alleged rapes and attacks and hushed them by paying them up to $5,000 each. His associates then gave them money to cover medical expenses incurred by the injuries he inflicted on them, they said.

'Rubin brought the women into this side room (the "Dungeon") and immediately slapped [one of them] across the face.

'Not only had the slap been unexpected and hurt, but [she] had recently undergone a cosmetic treatment to her face, known commonly as fillers, and was concerned that Rubin would damage the treatment,' the lawsuit reads.

He then allegedly ordered that woman to hit the other. When she refused, he said he hit her too.

They say he then tied them up, gagged them and said: 'I'm going to rape you like I rape my daughter.'

He then punched them in the backs of their heads, breasts and rib cages, calling them c**ts and becoming more violent if they screamed, they said.

Rubin then allegedly threw one woman to the ground and ordered her to call him 'daddy' while he beat her in the back of the head until she lost consciousness.

'He continued to punch her, stating that: "Howie is the daddy. The daddy has to beat his baby.' The woman says he then raped her so violently it caused 'tears to her vagina'.

In December 2016, he allegedly attacked another of the women with a cattle prod while she visited him by herself.

He raped her with the prod, then with a dildo and finally raped him herself, she claimed."
November 21, 2017
Brock Franklin, leader of a human trafficking ring, receives the longest prison sentence ever given for a human trafficking case in U.S. history after he was found guilty for 30 counts of soliciting child prostitution, sexual assault, and kidnapping. His prison sentence was 472 years.
November 23, 2017
Interpol arrested 40 human traffickers thereby saving nearly 500 victims, 236 of whom were children.
January 16, 2018
Police arrest 5 pedophiles in Connecticut as part of Operation Not in My Town in association with Vets4ChildRescue led by Navy SEAL Craig Sawyer. The sting was filmed as part of a documentary that Vets4ChildRescue is producing to spread awareness about child sex trafficking.
February 6, 2018
Police arrest 7 pedophiles belonging to an Australian circus child sex ring who performed blood and sex rituals with at least 3 children under the age of 8. Together, they face 127 charges of kidnapping, abuse, and ongoing torture of minors.
April 6, 2018
The FBI seize Backpage.com, raid the founder's home, and arrest 7 men related to child trafficking and prostitution charges. Backpage was the nation's largest child-sex trafficking website, as nearly 3/4 of all the cases submitted to the National Center for Missing and Exploited Children were traced back to ads posted on the website.
June 6, 2018
Deputies in Central Florida arrest 11 men for child pornography and pedophilia charges and filed 660 felony charges as part of Operation Guardians of Innocence II.
June 7, 2018
The FBI arrest 158 pedophiles and human traffickers as part of Operation Safe Summer, rescuing 149 children including one as young as three.
June 12, 2018
A concerted effort of more than 4,500 law enforcement agencies arrest more than 2,300 child sex offenders as part of Operation Broken Heart.
July 26, 2018
Authorities arrest 38 child sex predators as part of Operation Full Armor. Arrests included a Boy Scouts leader, a high-ranking officer at Fort Jackson, a corrections officer, and a member of a county ethics commission.
October 3, 2018
Michigan authorities find 123 missing children as part of Operation MISafeKid.
November 1, 2018
German police arrested 8 child predators on pedophilia charges involving a mother who was prostituting her nine year old son to men on the internet who raped the young boy.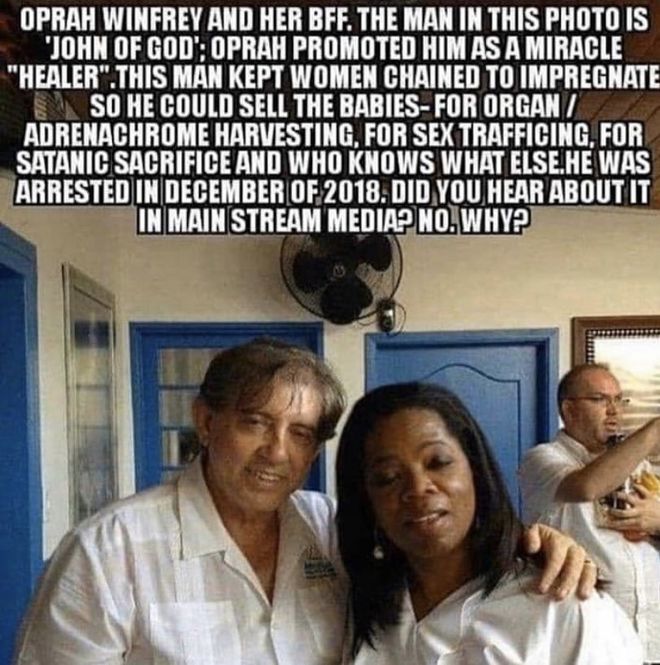 January 30, 2019
Police arrested internationally renowned spiritual healer Joao Teixeira de Faria, more commonly known as John of God. Faria stands accused of sexually assaulting over 600 women and operating a baby trafficking farm in Brazil where he held hundreds of women aged 14 to 18 captive and used them to produce babies that were then sold off to childless couples around the world. After 10 years of giving birth, these women were then killed. For the sake of comprehensiveness in our presentation, it is worth mentioning that Faria is connected to the Clintons and Oprah Winfrey who have all vouched for him over the years.
February 21, 2019
Authorities arrest 22 child sex predators in Pierce County, Washington in a multi-agency sting operation.
March 13, 2019
Keith Raniere, founder of the sex cult NXIVM, was charged with two counts of sexual misconduct with minors. NXIVM is a massive story in and of itself which we will not cover in its entirety here.
May 3, 2019
Authorities arrest 82 pedophiles and rescue 17 children in Georgia as part of Operation Southern Impact III.
May 20, 2019
Authorities arrest 13 pedophiles in underage sex trafficking ring in Montgomery County, Florida.
June 24, 2019
Authorities arrest 85 human traffickers in Florida as part of Operation Trade Secrets. Some face additional charges of child pornography.
July 22, 2019
Authorities arrest 25 in child sex trafficking sting in Arizona as part of Operation Summer Shield.
July 22, 2019
Authorities arrest 4 human traffickers in Tennessee.
August 6, 2019
The FBI arrest 67 suspected human traffickers and rescue 103 children as part of Operation Independence Day. The sweep resulted in 60 new federal investigations.
August 19, 2019
Authorities arrest 4 additional human traffickers in Tennessee.
October 16, 2019
Authorizes arrest 337 child porn users including a South Korean "kingpin" after shutting down the world's largest child porn marketplace on the dark web. The website, called Welcome to Video, contained more than 200,000 unique videos of children, toddlers, and infants. One particular user from Washington, D.C. was found to have downloaded more than 50 years worth of video footage.
October 16, 2019
Authorities in Ontario arrest 31 human traffickers including a central "kingpin" as part of Project Convalesce.
Hacking Group "Anonymous" Takes Down Child Porn Sites and Assists FBI
On October 24, 2011, the international hacking group known only as Anonymous carried out Operation Darknet, taking offline 40 websites that traded in child porn. Additionally, it published the names of 1,500 pedophiles who used the website Lolita City. As a side note, I'd like to point out the strange similarity of the name of this child porn website and convicted pedophile Jeffrey Epstein's private jet, the Lolita Express.
Then, two years later, the FBI busted a dark net hosting site called Freedom Hosting.
On August 5, 2013, The Verge reported,
"A man in Ireland believed to be behind Freedom Hosting, the biggest service provider for sites on the encrypted Tor network, is awaiting extradition on child pornography charges, reports The Independent. Denied bail until there is a ruling on the extradition request, Eric Eoin Marques has been described by an FBI special agent as "the largest facilitator of child porn on the planet," and faces up to 30 years in prison if tried in the US."
On March 13, 2014, a lone wolf hacktivist held the portal domain The Hidden Wiki hostage while demanding that all links to child porn be removed.
On February 3, 2017, Anonymous struck again, this time shutting down 10,613 Tor-accessible websites, or approximately 20% of the dark net, by compromising the servers of Freedom Hosting II, the second iteration of the popular dark net web hosting service. The hackers claimed that half of all the data stored on the servers was child pornography. According to the International Business Times, the hackers stole 75GB of files and 2.6GB of databases.
Mass Arrests of High Profile Individuals
May 19, 2016
Authorities arrest Charles Wade, prominent Black Lives Matter organizer and co-founder of Operation Help or Hush for pimping an underage girl.
May 27, 2017
Mayor Bill de Blasio's administration was rocked by a pedophilia scandal of epic proportions. Jacob Schwartz, working for de Blasio at the time as well as the standing president of the Manhattan Young Democrats, was arrested for possession of more than 3,000 child porn images and 89 videos on his hard drive, all of which he downloaded from the internet.
June 5, 2017
A councilman in Lehigh Valley, PA was arrested for sexually molesting a young girl from age 5 to age 12. Before becoming a councilman, he had been a deacon at a Baptist church.
July 27, 2017
It was reported that California deputy attorney general Raymond Liddy (a democrat) was prosecuted for possession of child pornography. He is the son of former FBI agent Gordon Liddy who was a key figure in the Watergate scandal. A deputy attorney general is pretty staggering to imagine, but that pales in comparison to some of the high-ranking politicians we will look at in a few minutes.
September 13, 2017
The Daily Caller reported that at least 11 mayors have been accused of child sex abuse related crimes since 2016.
The list includes:
Seattle, WA Mayor Ed Murray, accused of molesting 5 children
Stilwater, NY Mayor Rick Nelson, arrested on child porn charges as well as decades of sexual misconduct with teenagers and children as young as 5 including rape and sodomy
Clayton, NY Mayor Dale Kenyon, indicted for sexual abusing a teenager repeatedly for 3 years
Randolph, NE Mayor Dwayne Schutt, repeatedly abusing a child for 4 years starting when the victim was 13
Warren, OH Mayor named Richard Keenan, given a life-sentence after pleading guilty to raping a 4 year old who he claimed was a "willing participant"
Stockton, CA Mayor Anthony Silva, arrested for providing alcohol to underprivileged children and then filming them play strip poker in addition to embezzling hundreds of thousands of dollars from the camp
Winston, OR Mayor Kenneth Lewis Barrett, arrested as part of a sex sting when he and 3 other men met with a 14 year old girl for sex
Dawson, GA Mayor Christopher Wright, pled guilty to raping a 12 year old girl and forced her to perform oral sex on him but was let off without a prison sentence
Rockdale, TX Mayor Darral Gene Walker, indicted for sexual misconduct involving touching a young boy's genitals which he claimed was for "purely educational reasons, not for sexual gratification."
Millbrook, NY Mayor Donald Briggs, indicted on felony charges in December 2016, in relation to "alleged inappropriate sexual contact with a person younger than 17"
October 25, 2017
Phillip Ahr, the chairman of Radnor Township's board of commissioners, was arrested on child porn charges after graphic sexual abuse images involving babies and toddlers ages 1 to 6 were allegedly found on his computers. Ahr was charged with child pornography possession and child pornography dissemination, sexual abuse of children, and criminal use of communication facility. Once again, we notice that Phillip Ahr is a democrat.
November 17, 2017
Indianapolis councilman Jeff Miller was charged with 3 counts of child molestation under the age of 14.
February 9, 2018
Former District Court Judge Timothy Nolan pleaded guilty to 21 counts of human trafficking including 19 victims, some of which were minors. He was later indicted on 28 felony counts and two misdemeanor counts and sentenced to 20 years in prison and a $110,000 fine that will mostly be paid to the Human Trafficking Victims Fund in Kentucky.
April 3, 2018
Former attorney Mark Benavides was found guilty on 6 counts of human trafficking and sentenced to 89 years in prison. Police arrested him while he was running for Bexar County District Judge.
May 6, 2018
Micah Rhodes, ANTIFA and Black Lives Matter leader, found guilty of statutory rape.
July 19, 2019
George Nader, a key witness in special counsel Robert Mueller's Russian collusion probe, is charged with transporting a 14 year old boy for sex, child pornography, and carrying obscene materials.
July 23, 2019
Authorities arrest former Vice President of Walt Disney Company, Michael Laney, for 4 counts of sexual abuse of a 7 year old girl.
October 10, 2019
Authorities arrest Arizona's Maricopa County Assessor Paul Petersen in human trafficking adoption scheme. Petersen was charged with counts of human smuggling, sale of a child, fraud, forgery, and conspiracy to commit money laundering.
---
More Information
For further information, you can check out my ongoing investigative series on Systemic Pedophilia which is quite possibly the most comprehensive presentation of this material available online.
Editor at Dauntless Dialogue
Adam Riva is the editor of Dauntless Dialogue, an independent media outlet and podcast exploring the occult, holistic health, politics, and culture and features special guests from the UFO, conspiracy, and truth communities. He is the author of the nutritional science book Humans are Herbivores: A Scientific Case for Veganism. He is the founder of Dragonfly Effect Naturals, a philanthropic buy-one-give-one company that manufactures holistic products with a global mission.
---
Most Recent & Additional Headlines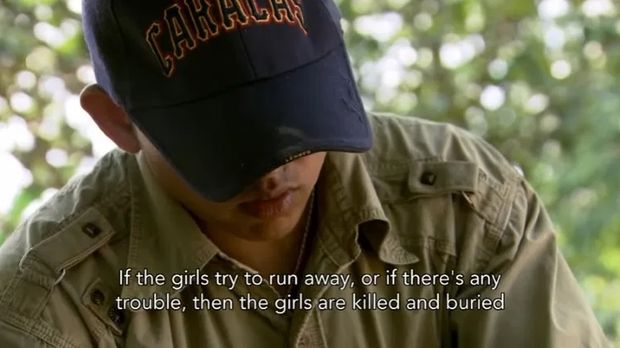 April 2018
Human Trafficker Confesses on Camera to Murdering Between 400-500 Little Girls
How does a man live with himself doing such things? Ross Kemp, a British investigative journalist, interviewed a self-professed child trafficker from India in 2013. If confessing to child trafficking were not enough, the man in the interview claims to have killed somewhere between 4-500 little girls.
The man in the interview is referred to as "Mr. Kahn." Most child traffickers are embarrassed or will not confess to such depravity, but not Kahn. He is on record confessing to selling thousands of children into sex slavery and killing hundreds that he was not able to sell.
December 12, 2018
36 convicted in largest international sex trafficking ring brought down by federal government
ST. PAUL, Minn. (FOX 9) - Dozens of people have been convicted for their role in a massive international sex trafficking organization based out of Thailand, which sold women in a variety of U.S. cities, including Minneapolis.
1 November 2019
Brazil police arrest man said to be one of world's most prolific human traffickers
Police said they had detained the prolific human trafficker Saifullah Al-Mamun in a joint operation with U.S. authorities. [...]
According to Brazilian police, he and his group were smuggling into Brazil, and then to the United States, people from Afghanistan, Bangladesh, India, Nepal and Pakistan
5 August 2020
MS-13 Members and Associates Arrested for Sex Trafficking a Minor
ALEXANDRIA, Va. – Eleven members or close associates of the MS-13 gang were arrested this week relating to the sexual exploitation and physical abuse of a minor in northern Virginia and Maryland. [...] Law enforcement recovered photographs and videos of MINOR 2 while being sexually exploited, along with numerous social media messages regarding the trafficking and sexual exploitation of MINOR 2.
January 2021
Lawsuit: Community college program was human trafficking
DES MOINES, Iowa — Eleven students from Brazil and Chile have filed a federal lawsuit accusing a northwest Iowa community college, a recruitment company, a pet food manufacturer and a packaging company of human trafficking and involuntary servitude.
The lawsuit filed Monday in the Northern District of Iowa says Western Iowa Tech Community College and J&L Staffing, both in Sioux City, lured the students to Iowa in 2019 under a work- and study- based visa exchange program only to push them into factory jobs that had no educational value and were unrelated to the field of study.
January 11, 2021
71 Arrested In Tampa Human Trafficking Operation Ahead of Super Bowl
TAMPA, FL — On January 11, National Human Trafficking Awareness Day, Sheriff Chad Chronister announced the results of a month-long operation aimed at targeting and deterring human trafficking in Hillsborough County.[...]
From December 7, 2020, through January 9, 2021, HCSO detectives worked undercover posting online ads offering to meet up and make themselves available to be purchased for sex. Female detectives posed as prostitutes on the streets. A total of 71 'Johns,' or sex buyers, were arrested and charged with soliciting another to commit prostitution or entering/remaining in a place for prostitution
Big Name Human Trafficking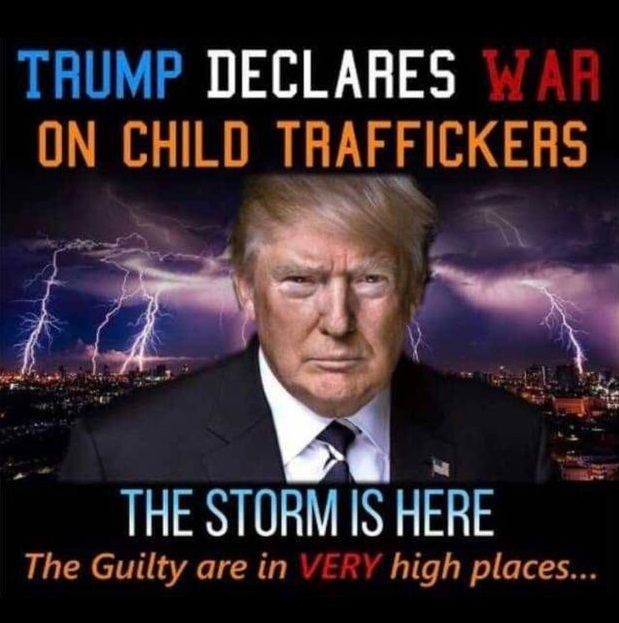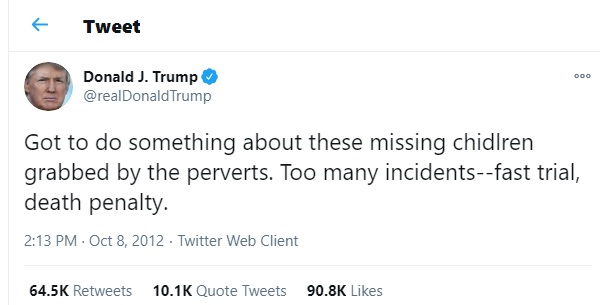 Please note: President Trump did not make a spelling mistake in the above tweet.
This is the code used by pedos looking to buy children using the internet...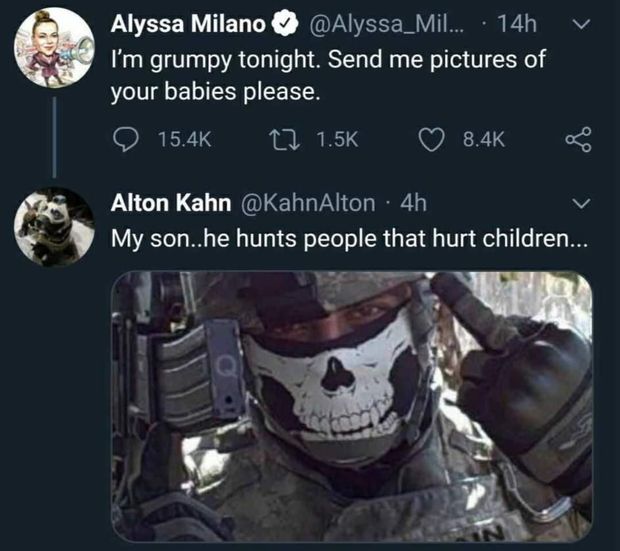 The Catholic Church