Susan Joy Rennison's
Website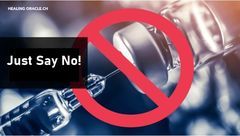 JUST SAY NO!
(COV_ID19 Data Dump)
March 2021

---


Deliverance From Evil
October 2020




The Q Phenomenon
October 2020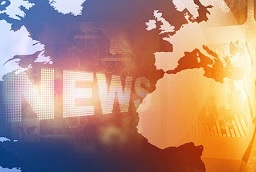 Deliverance From
The Media Matrix
November 2020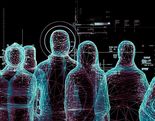 Deliverance From
Deep Fakes - Part1
November 2020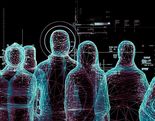 Deliverance From
Deep Fakes - Part2
December 2020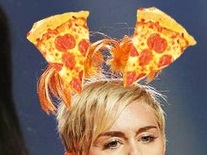 #PizzåGåte
December 2020


Essential Swamp Draining:
The Epstein Files
December 2020


Deliverance From
Human Trafficking
August 2021
Update!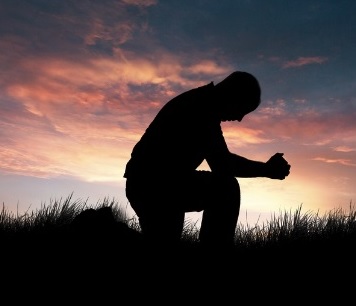 The Gospel of Q
January 2021


Deliverance From
Everyday Satanism
April 2021


Deliverance From
Hollyweird - Part 1
May 2021


Deliverance From
Hollyweird - Part 2
August 2021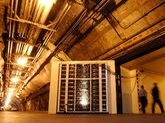 Deliverance From
Underground Bases
June 2021


Military Operations
Taking Out
DUMBs & Tunnels
USA & Canada+
September 2021
Europe
October 2021

More Coming....
---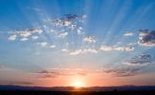 Enlightenment Corner
July 2021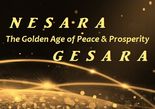 NESARA GESARA
November 2020.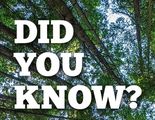 NESARA GESARA
Did You Know
November 2020.

Deliverance From Deep Fakes - Part 2
(Are Human Clones Living Amongst Us?)
They want you to think this is science fiction.
They want you to think it's something futuristic....
20 years down the road.
They don't want you to know...
They've already been doing it for the past 20 years!!!
But they will reveal it to you in movies.
If you are paying attention
They've been switching out real humans with fakes...
The Fakes are in our entertainment, sports,
politics, religion, news, reporters,
anchors, hosts, everyday life and society
They are EVERYWHERE

Sherry Shriner, Seer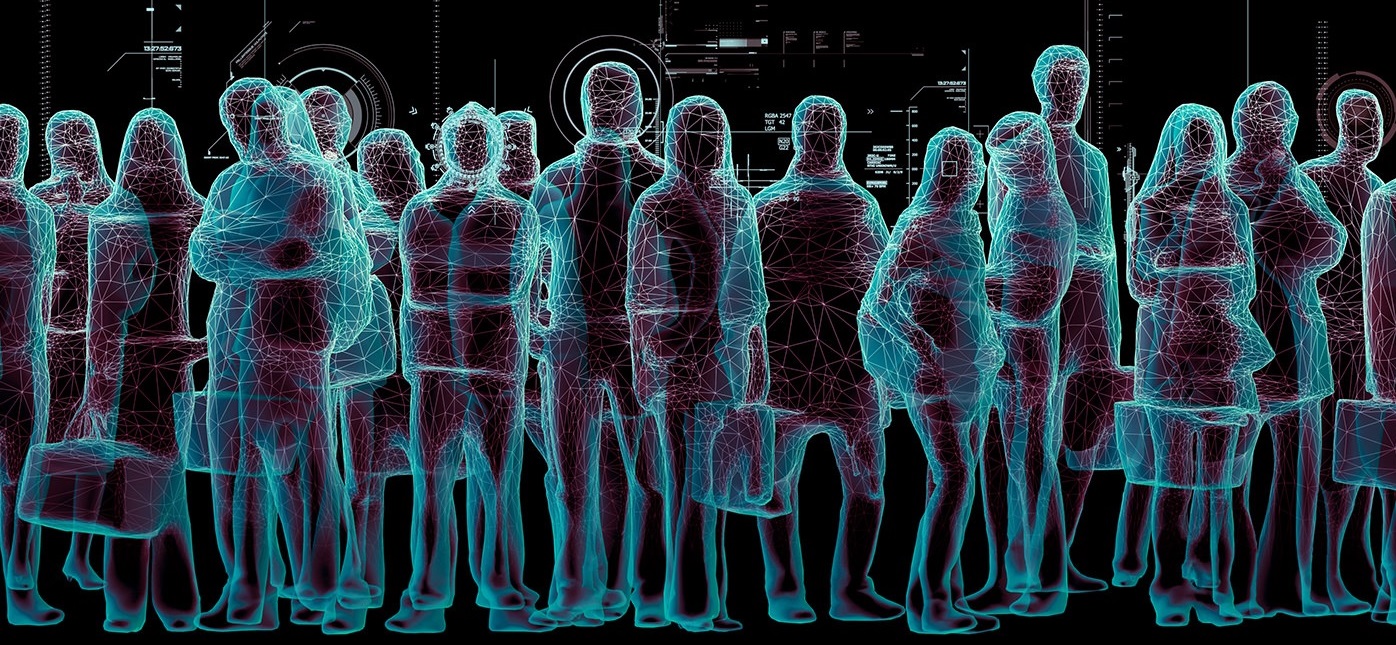 First Upload: 5th December 2020,
Last Update: 28th June 2021
Contents
Introduction: The Link Between Transhumanism & Cloning
For quite some time hard working people have been threatened with idea of having to compete for jobs with robots. What about the idea of people having to compete with clones? Why bother with old tech when scientists have spent decades in secret creating fake humans that can often pass as humans as long as there is not too much close interaction. So even though robots are being promoted and some are being designed to look lifelike, in practise, things don't always work out as anticipated. The most amusing instance of this is when the world's first robot hotel was forced to fire half of its robots, as they were creating more work than they were achieving. In January 2019, it was reported that the robots were not advanced enough to perform many of the simple tasks that were required for them to do. What's more, guests got irate when the robots kept waking them up in the night. Bizarrely, robots registered that guests were asking questions, but in fact were snoring instead! Based on available insights, maybe the robot issue has been a red herring and the real roll-out to be concerned about is the creation of clones. Whistleblowers claim that human cloning was first achieved in the 1930s and made public via hard and soft disclosure from the 1970s onwardwards. Then there is the subject of Transhumanism which has been the hope that people will be able to live for ever. At this point, it is necessary to explain the link between transhumanism and cloning.
Transhumanism is a cultural and intellectual movement that believes we can, and should, improve the human condition through the use of advanced technologies. One of the core concepts in transhumanist thinking is life extension: Through genetic engineering, nanotech, cloning, and other emerging technologies, eternal life may soon be possible. Likewise, transhumanists are interested in the ever-increasing number of technologies that can boost our physical, intellectual, and psychological capabilities beyond what humans are naturally capable of (thus the term transhuman). Transcranial direct current stimulation (tDCS), for example, which speeds up reaction times and learning speed by running a very weak electric current through your brain, has already been used by the US military to train snipers. On the more extreme side, transhumanism deals with the concepts of mind uploading (to a computer), and what happens when we finally craft a computer with greater-than-human intelligence (the technological singularity).

What is transhumanism, or, what does it mean to be human?
Extreme Tech, 1 April 2013

This 2013 article claims that scientists are aiming to be able to upload the human mind up to a computer. According to various sources as will be revealed below, scientists already have this ability. Cloning requires the ability to download a mind into a fresh cloned body.

In 2017, scientists revealed that it is possible to grow fetuses in plastic bags that act like pacentas. This is a system that, as closely as possible, reproduces the environment of the womb and replaces the function of the placenta. So why can't scientists do the same for humans? Actually, scientists developed their system with babies in mind. Being born extremely prematurely is the most common cause of death in babies. Well, based on what whisteblowers claims, maybe this is not a new concept and this system is already decades old. Therefore, it should be no surprise that the Daily Mail reported that at the Las Vegas Convention Centre in January 2018, there was a booth with sample 'bodies' (1 in a plastic bag and 2 in tanks) available for viewing and handouts for anyone interested in more information. Incredibly, the idea was being promoted that if you have the cash and are tired of your body, you can swap out your consciousness and get yourself something better. It does beg the question, is this the start of transhumanism for the mainstream after decades of secret research and clones walking around today known only to the chosen few? How many people are there that would of their own volition consider the possibility of uploading their consciousness into lab-grown body? I think there are some, but it's not hard to imagine that psycopaths would be happy to force people they control to undergo the procedure.

This has to be considered alongside metaphysical sources who have outlined at great lengths that human consciousness or the soul can leave the body (mostly at death). In one of her books, the author and hypnotist Delores Cannon describes how one of her clients under hypnosis described a previous existence of being a robot that had been donated a fragment of a soul... Personally, I find it hard to imagine that a clone can be uploaded with human consciousness but still have no soul... Another scenario to consider is that when scientists talk about human consciousness they actually mean body consciousness. To understand the difference we can consider what happens when someone receives an organ transplant and then the donor starts to experience the likes and dislikes of the previous personality.... That is nothing to do with a transfer of a soul but at this stage, the issue of clones that look human walking about without a soul is what we all are being forced to contemplate. With this in mind, we have to consider the issue of predictive programming and the prevalence of cloning in popular culture. Why are so many people talking about this and why are people so suspicious? Why are certain celebrities prepared to openly talk about cloning? Why are so politicians being accused of being clones? The following analysis might help to explain our true reality.
Predictive Programming Forshadowing Our Future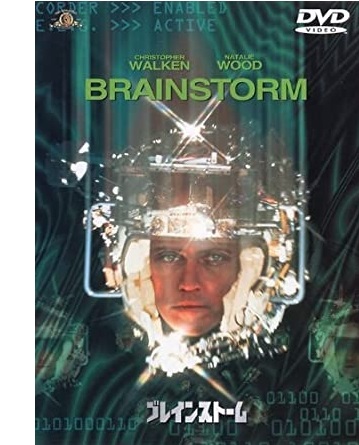 Alan Watts explains his theory of Predictive theory with historical and modern examples. With the authoritative demeanour of a well researched academic, he outlines the importance of the elite's ability to program the masses to create the immediate future. We learn that popular culture is specifically targeted to produce required results. In the lecture link (provided below), he lists movies that explains the elite agenda. One movie is called Project Brainstorm [1983] where a scientists invents a head machine that can interface with computers where the mind can be downloaded and transmitted to other computers. Alan Watts states this is NOT fantasy and the technology exists. The book Irreducible Mind: Toward a Psychology for the 21st Century, shows scientific evidence that conciousness can be separated from the body. One editorial reviewer wrote, "A must-read for anyone working in consciousness studies, psychology and the history of science." Here are some book review links Jonathan Freeman's Blog: Irreducible mind theory and the falsity of reductive interpretations of the mind and body relationship that provides a .pdf of Editorial & Customer Reviews & Review 2: Michael Prescott's Blog: Irreducible Mind and the NDE You can download this book for free from PDFDrive here

This tallies with accusations being made against Google and other Big Tech companies for their use of artifical intelligence. Cyrus Parsa claims personal bio-metrics, including how neural networks are being extracted when people use their phones through AI algorithms, facial recognition, voice recognition and proximity sensors. All of this data is valuable to China's Quantum AI Military objectives.

The most notable cases of predictive programing are the examples found in the Simpsons (frequently discussed online), The Dark Night Rises and The Hunger Games (these are examples that I have not personally watched). However I have watched V for Vendetta which has inspired many to wear the 'anonymous' masks. After the start of the plandemic, I watched Contagion [2011]. The plot is concerend with the rapid spread of a virus, attempts by medical researchers and public health officials to identify and contain the disease, the loss of social order in a pandemic and the introduction of a vaccine to halt its spread. It seems to be inspired by epidemics such as the 2002–2004 SARS outbreak and the 2009 flu pandemic but the similarities with COVID19 could also indicate predictive programming.

Similarly, some believe the British 2012 Olympic Opening ceremony with a tribute to the U.K. National Health Service (NHS) contained a symbolic ritual predicting the coronavirus pandemic. I agree the whole thing was weird and creepy and the 2020 online chatter has forced mainstream media to chime in claiming any link with COVID19 is just false...
Regardless of whether you believe this theory of predictive programming is a useful guide as to what is happening, Wikipedia lists the following details:

Category: Films about cloning
83 Films include: Avatar (2009), The Boys from Brazil, The City of Lost Children, The Island, Jurassic World, Jurassic World: Fallen Kingdom, Replicas and Splice.

Category: Cloning in Fiction
17 pages of books include: Clone Wars (Star Wars), Jurassic Park and Westworld

Category: Novels about cloning
40 pages (This list may not reflect recent changes.) Novels include: The Cloning of Joanna May, Blueprint, The Dulicated Man, The Possibility of an Island.


Logan's Run [1976], The Island [2005]. Claims that The Island might be a modern retelling of Logan's Run, as the storylines are nearly identical. Review
The following links are provided to provide more bckground information on the subject of predictive programming.
Alan Watt - Predictive Programming (6 Videos)
YouTube, 15 Nov 2008
What is predictive programming? Alan Watt explains:


"Hollywood is the magician's wand (holly-holy) which has been used to cast a spell on the unsuspecting public. Things or ideas which would otherwise be seen as bizarre, vulgar, undesirable or impossible are inserted into films in the realm of fantasy. When the viewer watches these films, his/her mind is left open to suggestion and the conditioning process begins. These same movies which are designed to program the average person, can give the discerning viewer a better understanding of the workings and the plan of the world agenda. "Be-aware".

Predictive Programming - The power of suggestion using the media of fiction to create a desired outcome."


This approx. 1 hour lecture is a good introduction.


PREDICTIVE PROGRAMMING: CREEPY MEDIA FORESHADOWING OR HARMLESS COINCIDENCE?
The Coincidence Theorist


Predictive programming, a theorised method of mass mind control, proposes that people are conditioned, through works of fiction, to accept planned future scenarios.

Researcher Alan Watt defines this phenomenon as "the power of suggestion using the media of fiction to create a desired outcome". Watt's work on this topic is excellent and should definitely be checked out.

Details of pre-planned societal changes are intentionally revealed to the masses through various forms of media. Propagandists use this type of foreshadowing as a means of pre-emptively minimising resistance. Repeatedly exposing the public to the same specific themes should wear them down into a state of passive acceptance. By the time said changes start to manifest in reality, few will even think to question the developments, let alone rebel against them.

Fiction is the vehicle used to deliver these "predictions" for an important reason. When most people watch a film for example, they see it as a benign form of entertainment and nothing more. Therefore, as the viewer's guard is lowered, messages can bypass the normal critical thinking process and download directly into the subconscious like a virus.
False claim: London Olympic Games ceremony symbolically predicted the COVID-19 pandemic
Reuters, MAY 14, 2020
A Facebook post falsely claims that the opening ceremony of the London 2012 Olympic Games contained a symbolic ritual predicting the coronavirus pandemic.
I am amazed that the mainstream media felt the need to debunk a solitary facebook post... Maybe the truth was there was too much chatter online. See images and video link below!


TRAILER: Utopia Series 2 | Channel 4
YouTube, 23 Jun 2014
TV trailer from 2014 that suggests predictive programming. The trailer suggests the Deep State have been planning the current false narrative of a deadly virus for thirty years. In December 2020, scientific experts warn that covid19 vaccines have a sterilisation component....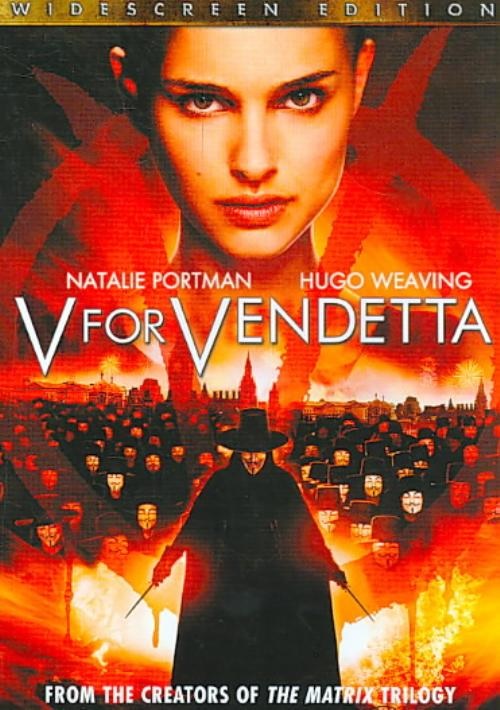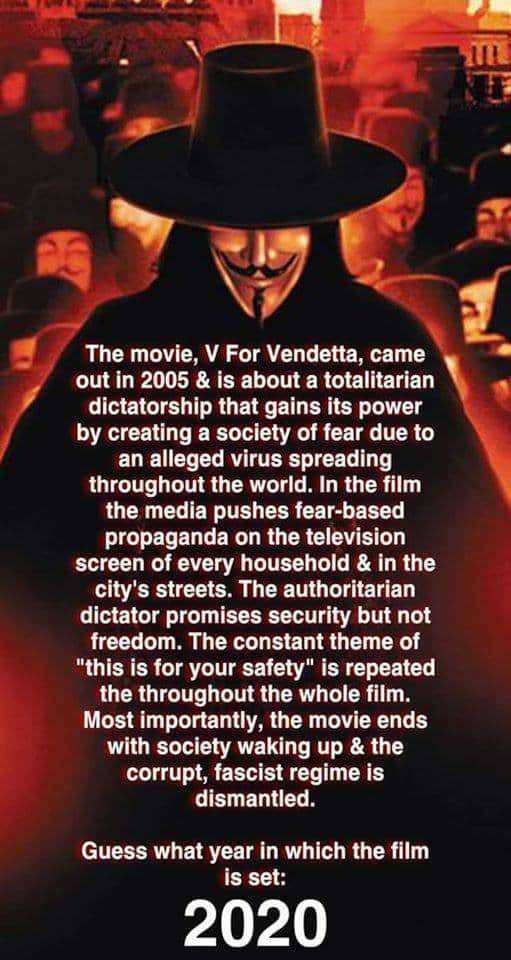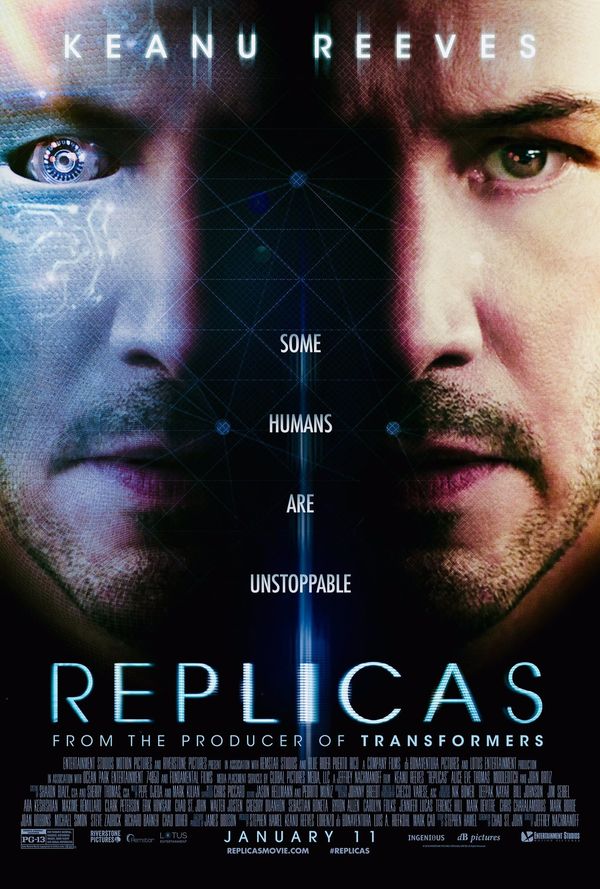 Replicas is a 2018 American science fiction thriller which was mot well received and became a box office failure. The film tells the story of Foster, a neuroscientist who violates the law and bioethics to bring his family members back to life after they die in a car accident. William Foster and a colleague Ed Whittle are biomedical research scientists working for Bionyne Corporation in Puerto Rico, attempting to transfer the mind of a dead soldier into an android with superhuman strength. In his process of discovery of how to clone is dead family, Foster discovers that the android, Subject 345 failed because the mind expects connection to a biological body with heartbeat and respiration, rather than a synthetic one. He then realises that he can easily transfer the minds of his loved ones into cloned bondies. After a lot of drama, the boss of Bionyne Corp. finds out what happened, but a deal is struck where Jones can become rich by selling clone transfers to wealthy people looking for a second life and Foster is able to retire in peace with his family. I think this movie is providing a few key messages...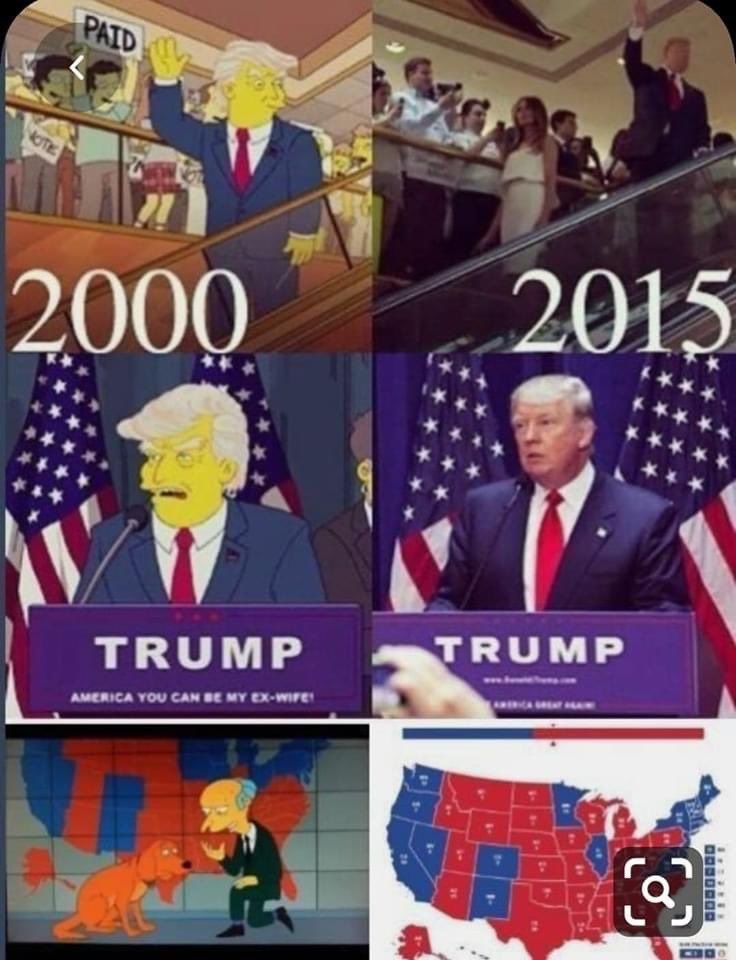 The Simpsons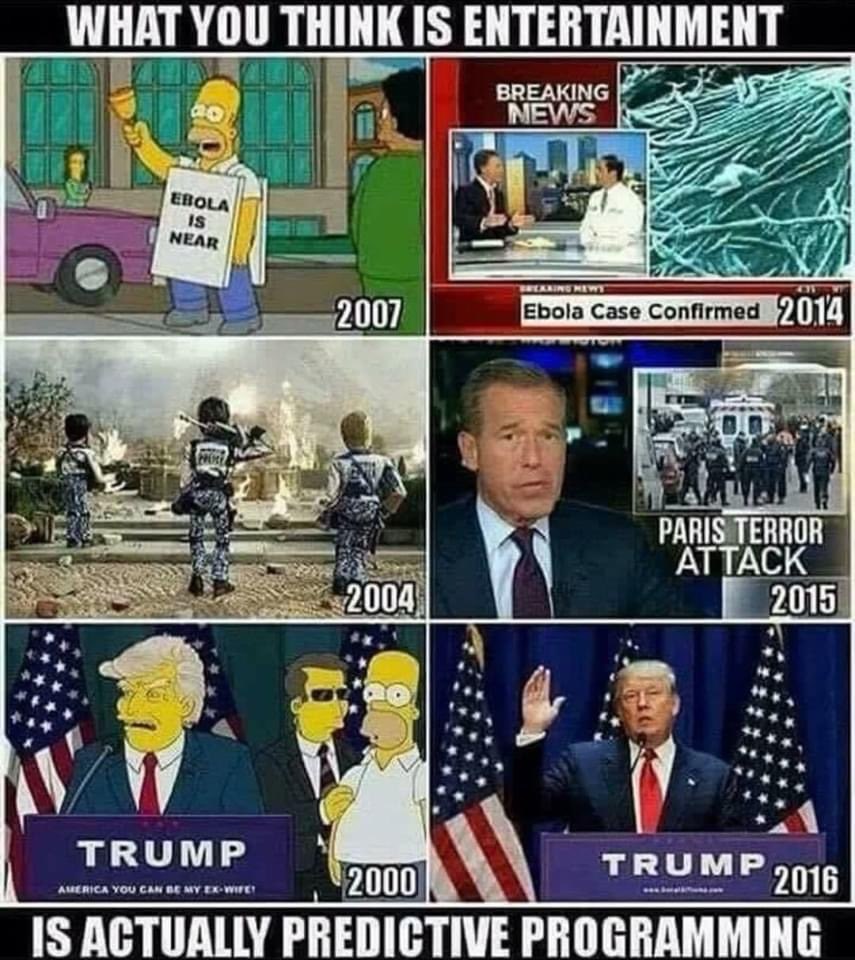 The Simpsons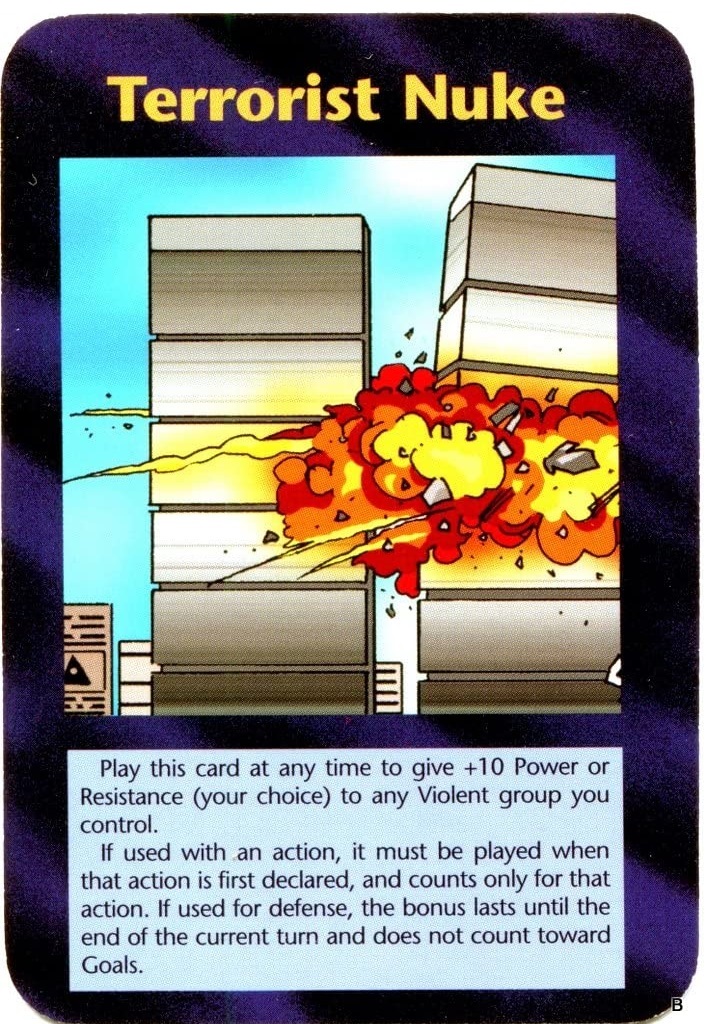 Illuminati 1995 New World Order Card Game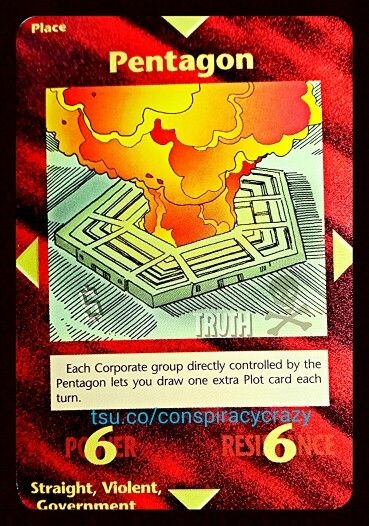 Illuminati 1995 New World Order Card Game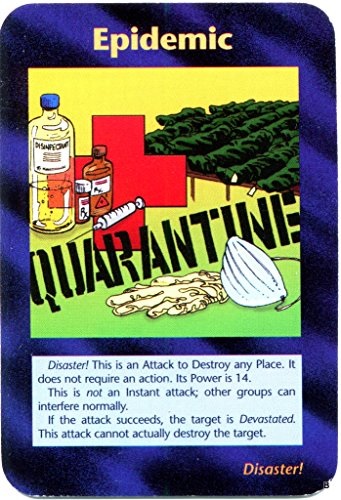 Illuminati 1995 New World Order Card Game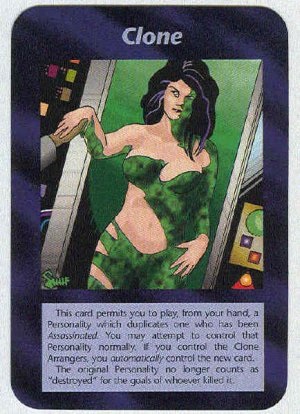 Illuminati 1995 New World Order Card Game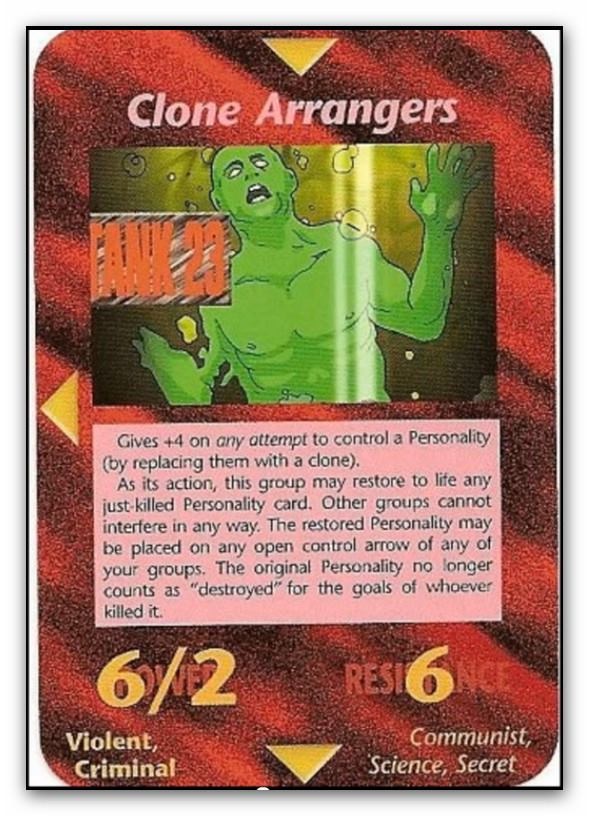 Illuminati 1995 New World Order Card Game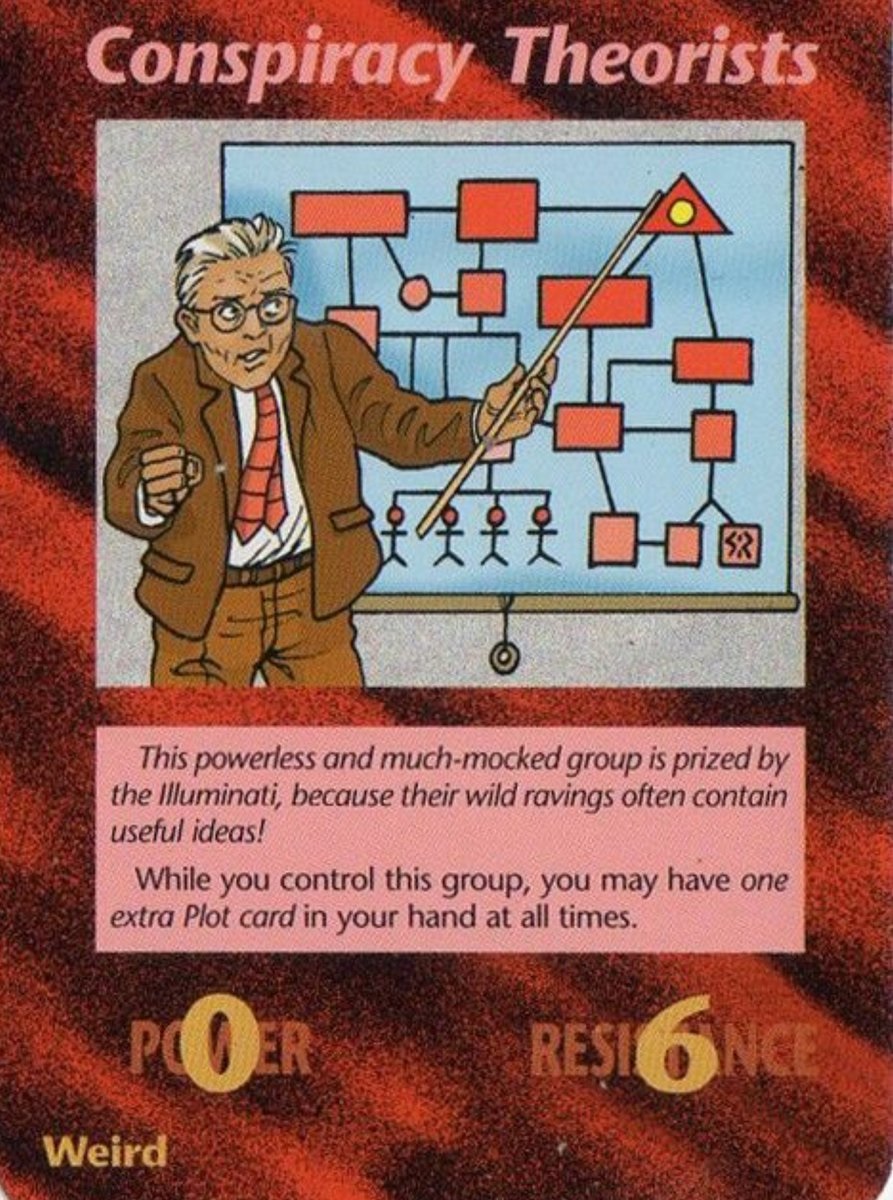 Illuminati 1995 New World Order Card Game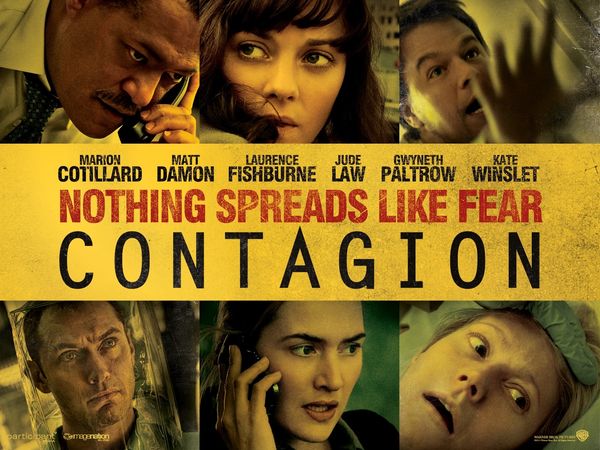 Contagion [2011]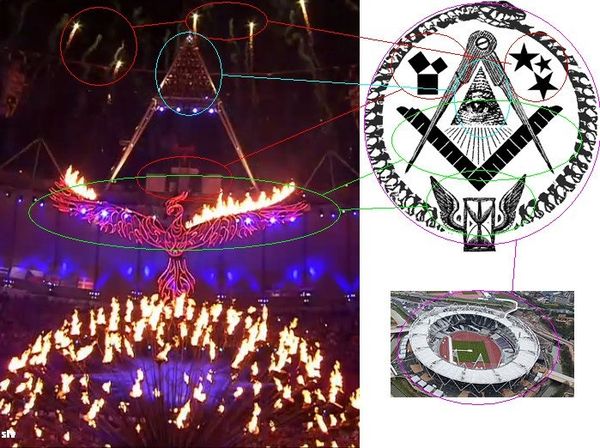 Photo from the 2012 Olympics Opening Ceremony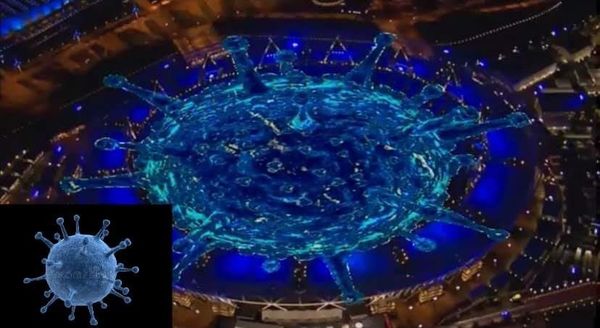 Photo from the 2012 Olympics Opening Ceremony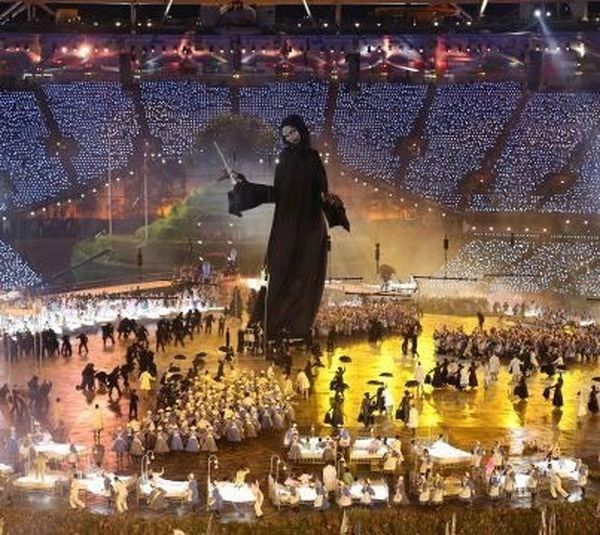 Photo from the 2012 Olympics Opening Ceremony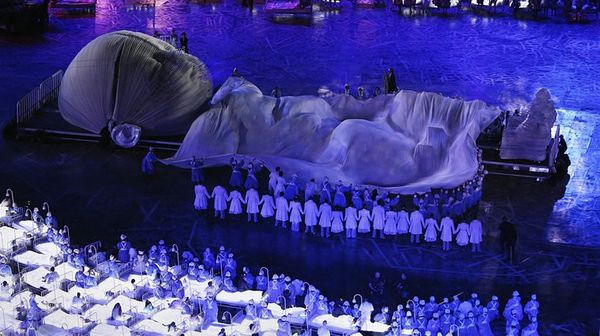 Photo from the 2012 Olympics Opening Ceremony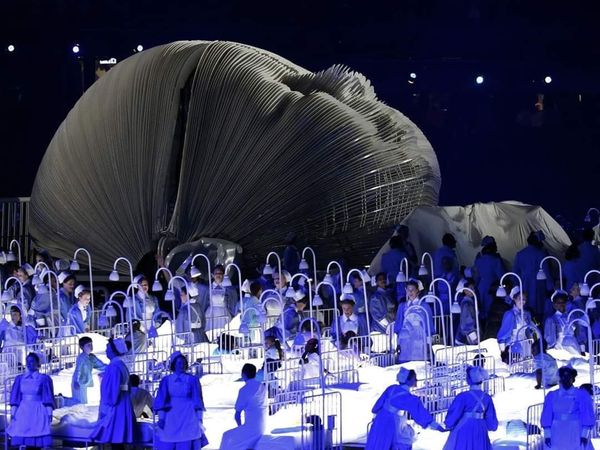 Photo from the 2012 Olympics Opening Ceremony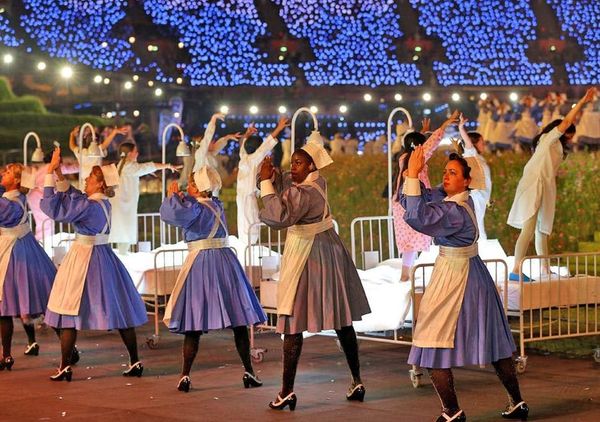 Photo from the 2012 Olympics Opening Ceremony
Source for the above photos: @trutherseeker89/ on Twitter,
Link1
&
Link2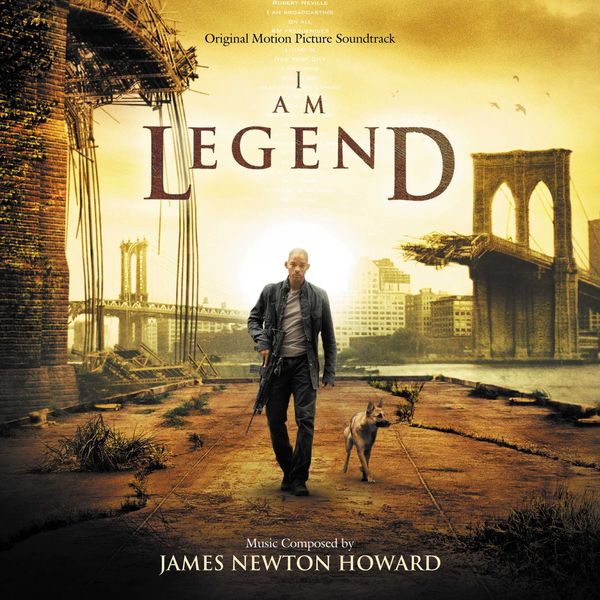 Short plot synposis. In '09 a genetically re-engineered measles virus originally created as a cure for cancer turns lethal. This virus kills 90% of humanity & turns 9% into vampiric, cannibalistic mutants called Darkseekers, who are extremely vulnerable to sunlight.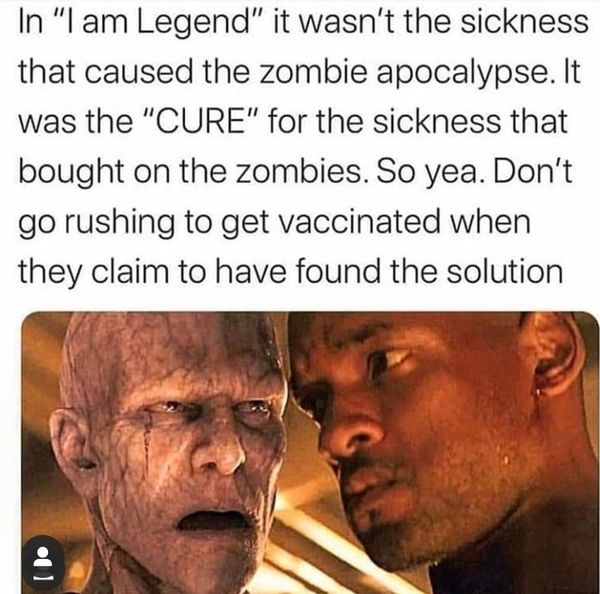 Advice from @ZKahronicNebula on Twitter
link
Physical Face Cloning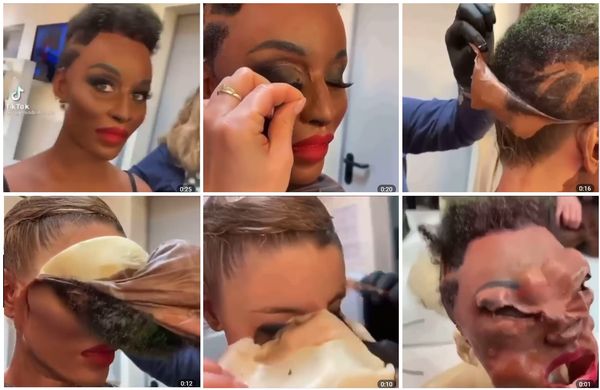 Soft disclosure: False flags and crisis actors in clone masks. Telegram: link


Very little has been written about the creation of life-like masks outside of the necessary scientific discourse related to creating synthetic skin for robots. Yet, it appears that we are undergoing some form of soft disclosure as more and more video clips of actors removing face masks are appearing on social media. Here is a short quote from an article that gives a basic description of physical face cloning:
What does "physical face cloning" involve? Researchers used video cameras to capture several expressions on a subject's face, recreating them in 3D computer models down to individual wrinkles and facial hair. They then experimented with different thicknesses of silicon for each part of the face until they could create a mold for the perfect synthetic skin.

They slapped that silicone skin on a 3D-printed model of the subject's head to create their very own replicant. As the authors of the study point out (PDF), it's not all that different from creating a 3D model for a Pixar movie, except that in real life you have to worry about things like materials and the motors that make the face change expressions.

Disney Is 'Face Cloning' People to Create Terrifyingly Realistic Robots
Techland Time, Aug. 15, 2012
It does seem that the same technology is being used for humans rather than a robot. Surely that is a simple enough spin-off process to create an adequate human clone face or disguise? The following links provide additional sources of information and recent video clips appearing on social media.


Physical Face Cloning
Disney Research Studios, 5th August 2012
We propose a complete process for designing, simulating, and fabricating synthetic skin for an animatronics character that mimics the face of a given subject and its expressions.

Abstract: We propose a complete process for designing, simulating, and fabricating synthetic skin for an animatronics character that mimics the face of a given subject and its expressions. The process starts with measuring the elastic properties of a material used to manufacture synthetic soft tissue. Given these measurements we use physicsbased simulation to predict the behavior of a face when it is driven by the underlying robotic actuation. Next, we capture 3D facial expressions for a given target subject. As the key component of our process, we present a novel optimization scheme that determines the shape of the synthetic skin as well as the actuation parameters that provide the best match to the target expressions. We demonstrate this computational skin design by physically cloning a real human face onto an animatronics figure.
This link takes you to a .pdf research paper that you can download. I included the first image above because the finished result reminded me of the current version of Mark Zuckerberg.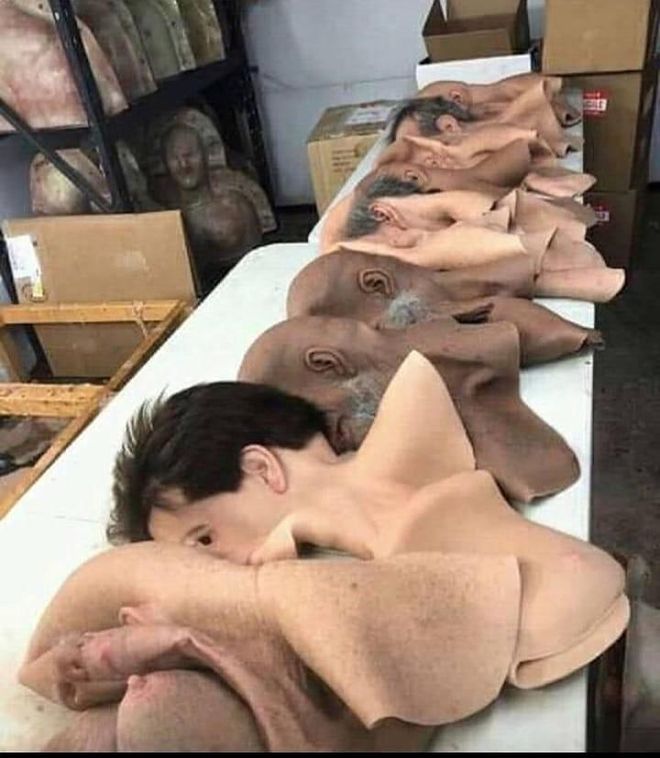 Physical Face Cloning
Disney Research Studio/YouTube
This is the direct link to the embedded video.


Disney Developing 'Physical Face Cloning' (VIDEO 2:55)
CBS News Tampa, 16 Aug 2012
The original story has gone, but link here is for a copy at SOTT.net. Possibly available at the Way Back Machine internet archive.



WHY NOBODY NOTICE THIS ABOUT ACTOR JOHN TRAVOLTA
Bitchute, April 26th, 2021
MAG UGLY TRUTH *OFFICIAL*
Comment: Since I am not a fan, I had no idea whether he is dead or alive but the above video compilation of someone wearing lots of different masks, makes me seriously wonder whether 'John Tavolta' has only ever been a character....


Is John Travolta Dead? Siri Might Tell You He Is
Newsweek, 12/6/17
John Travolta's career isn't exactly thriving, but that doesn't mean the actor is dead—no matter what Siri might tell you. Apple's "intelligent personal assistant" has been telling some users that Travolta passed away nearly a decade ago...

Rodrigo Alves Has Had Four Ribs Removed in His Quest for the Perfect Body | This Morning
This Morning | YouTube, 23 Jan 2018
Rodrigo Alves shares why he's opted to have more surgery in order to achieve his dream look, but reveals that he does have regrets too and wouldn't advise anyone else to follow his example. Broadcast on 23/01/2018


WHAT THE F*CK IS THIS?
Bitchute, April 21st, 2021
Another great thought provoking video from MAG UGLY TRUTH *OFFICIAL*.
Science: Clones, Synthetics, organic robotoids, and doubles
The following is a collection of links with a few surprises thrown in for good measure.
Artificial womb helps premature lamb fetuses grow for 4 weeks
New Scientist, 25 April 2017
Extremely premature lambs have been kept alive in an artificial uterus for four weeks. The system uses a fluid-filled plastic bag and could be used for premature babies within the next three years.
"We've developed a system that, as closely as possible, reproduces the environment of the womb and replace the function of the placenta," says Alan Flake at the Children's Hospital of Philadelphia in Pennsylvania, who led the study.


Bodies kept alive in plastic bags and lifeless 'blank' humans ready for a new consciousness to be uploaded: Controversial booth at CES claims to offer IMMORTALITY - but is all as it seems?
Daily Mail, 11 January 2018

At the Psychasec booth at CES, what appeared to be human bodies were on display in glass cases and bags
The exhibitors introduced a plan for 'immortality,' by uploading your consciousness into lab-grown bodies
But, at the end of the booth, it is revealed to be a bizarre marketing stunt for the Netflix show, Altered Carbon
Seriously, read the article, it describes 'Joel' a fresh 'sleeve in a vacuum sealed bag, breathing and eating through a tube. It states:
Pointing to the disturbing 'human sleeves' inside the neon-backlit cases, a guide said: 'These are 100 percent genetically home-grown organic sleeves – the sleeve is your body.' 'These are made of skin, tissue, muscle, bone, nervous system, cells, everything that we have to generate ourselves to make our movements, these are made up of,' the Psychasec exhibitor said.
So many people will want to believe that it was all a publicity stunt. Fair enough. The so-called elites love to put the truth in plain sight because they regard the masses as stupid and oblivious.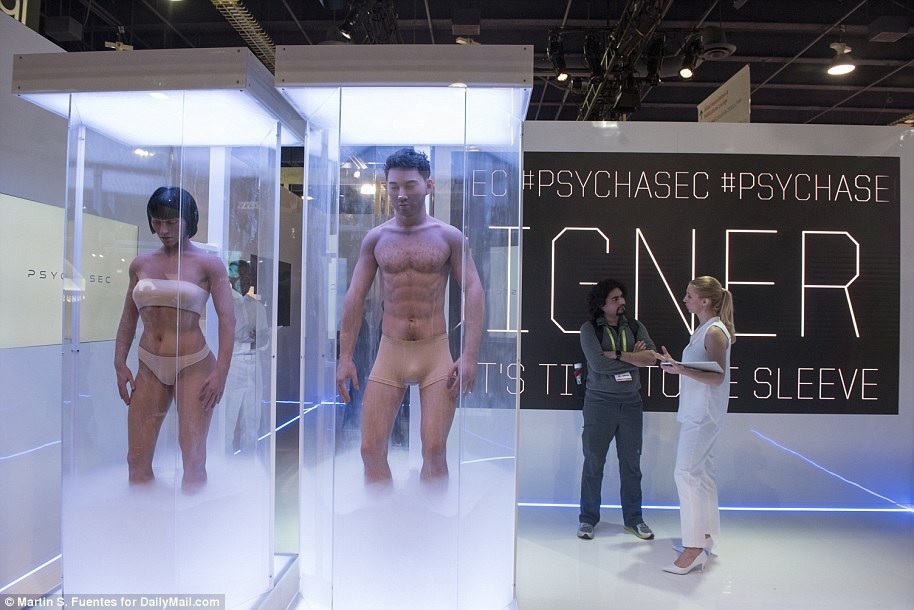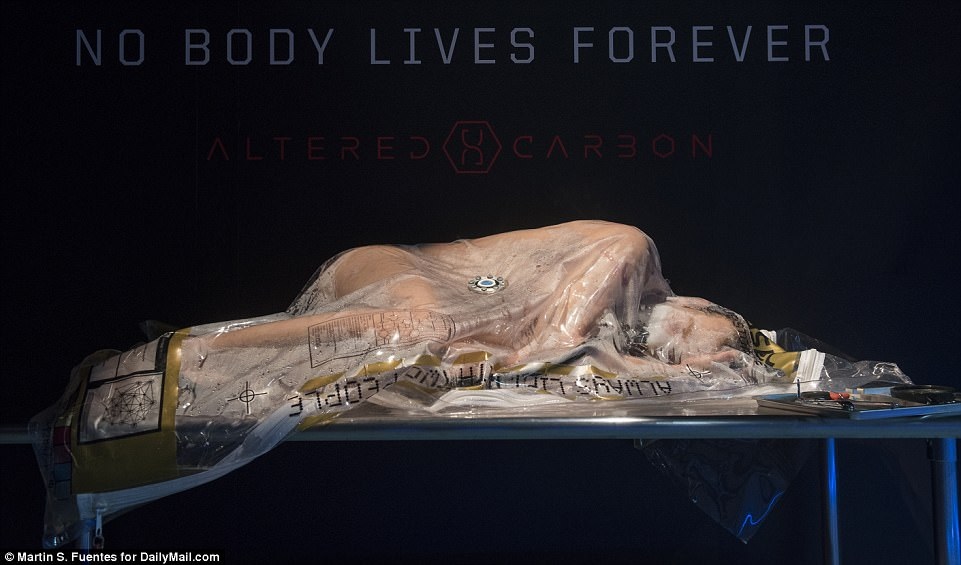 Bodies kept alive in plastic bags and lifeless 'blank' humans ready for a new consciousness to be uploaded: Controversial booth at CES claims to offer IMMORTALITY - but is all as it seems?
During a brief tour through the booth, exhibitors dressed in all white (top) sold the idea of immortality, through a plan to upload human consciousness to 'human sleeves' of whatever design you desire – before concluding around the display of 'Joel,' (pictured) a fresh 'sleeve in a vacuum sealed bag, breathing and eating through a tube (bottom)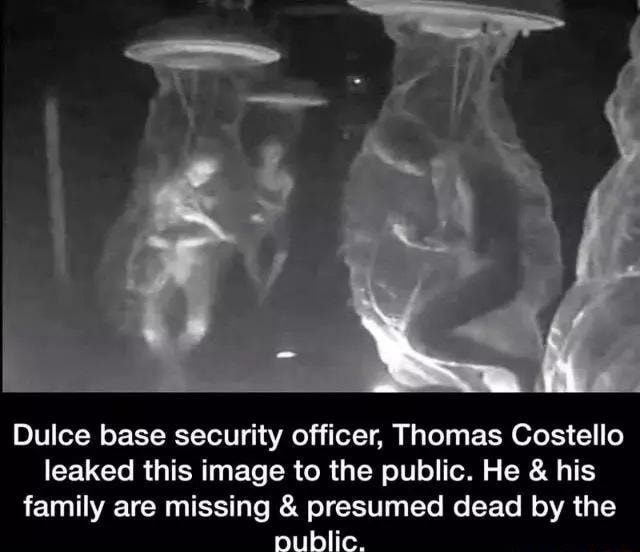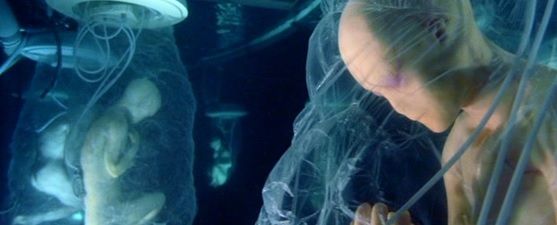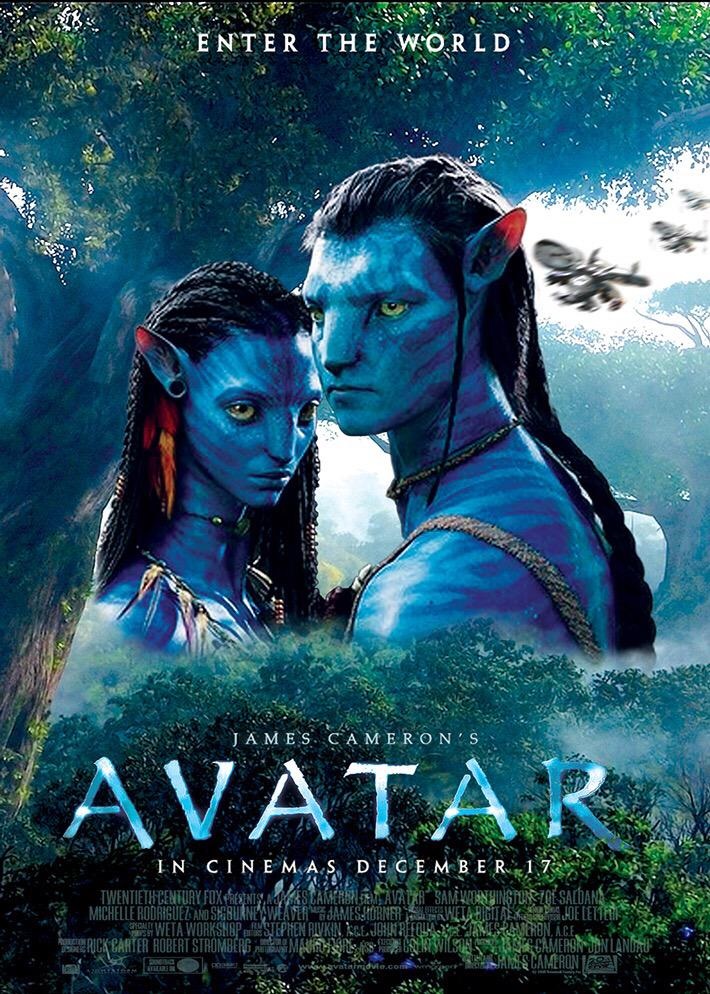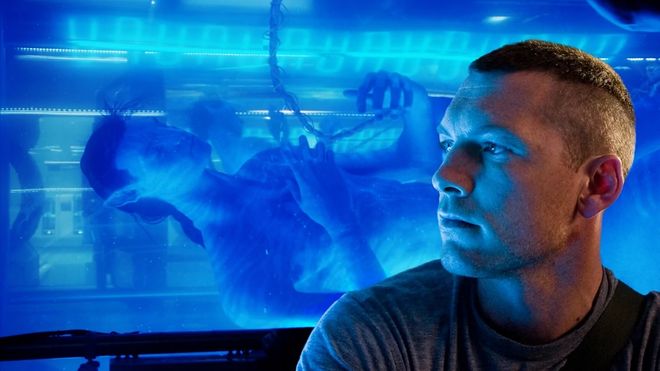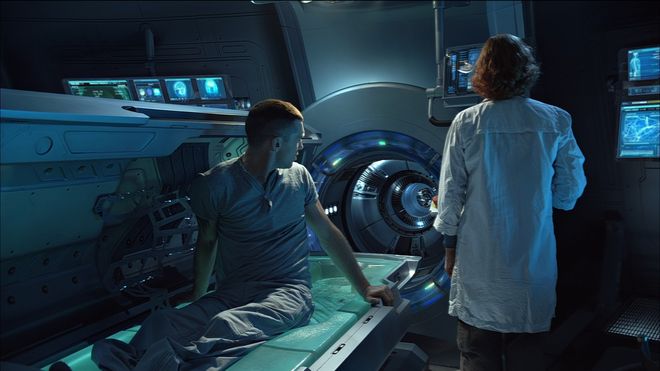 In the film Avatar [2009], humans find Pandora a moon inhabited by 10-foot tall, blue-skinned, sapient humanoids. To explore Pandora's biosphere, scientists use Na'vi-human hybrids called "avatars", operated by genetically matched humans. This is achieved by a human transfering his mind to a avatar body that has been deposited in a landing craft on Pandora. Please note that the movie clearly depicts the avatar being grown in a tank before it is moved to Pandora.

News, Confessions and Rumours
US President CLONED: White House run by faked 'synthetics' conspiracists claim
A bizarre theory dating back to 1979 says that rival secret groups have created synthetic biological duplicates – including former US President Jimmy Carter – to fool the public
Daily Star, 18 Jan 2020

[...] But all of these lookalikes were real, naturally-born people with perhaps a few minor surgical alterations to help them pass as another person.
According to the Jimmy Carter theory, the Georgia-born POTUS was duplicated, perhaps up to 100 times, by a biological machine with a computerised brain based on hologram technology.
These synthetic people are allegedly created from animal tissue harvested during cattle mutilation phenomena.
Author Fritz Springmeier claimed that Ben Bova's science fiction novel The Multiple Man, in which fictional US President James Halliday is replaced by a clone, was in its essentials true.
Springmeier goes into great detail on how human memories are duplicated and transferred into one of these "organic robotoids".

Discussion of doubles who act as decoys is highly believable. The reason why this so-called conspiracy is going mainstream is because there are quite a few examples of celebrities/politicians who do not behave at all times like they are normal humans. Again, we have a reference to another film providing us with predictive programming and/or soft disclosure.


Featured: Cloning Movies & Pop Videos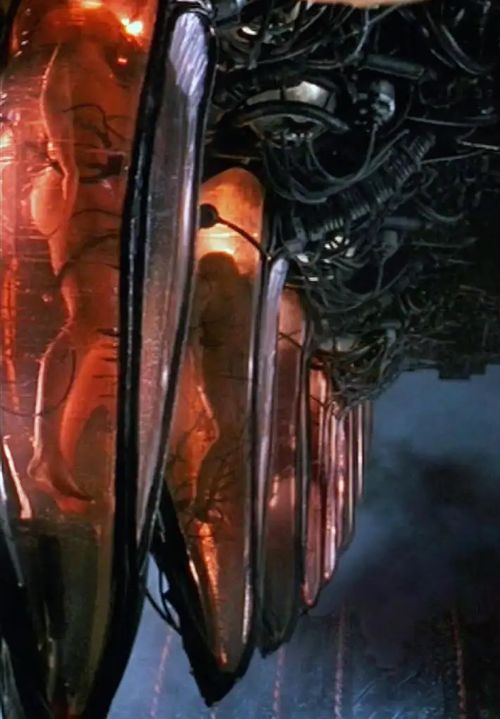 The Matrix (1999): From the scene where Neo wakes up in a matrix pod to discover that he has been used as a battery. As he looks out to view is surroundings, he sees fields of humans in their pods. With what we now know, maybe the real message is mixed up . What if clones are generated in tanks (old tech) in clone factories/facilities and some people are being used to power clones.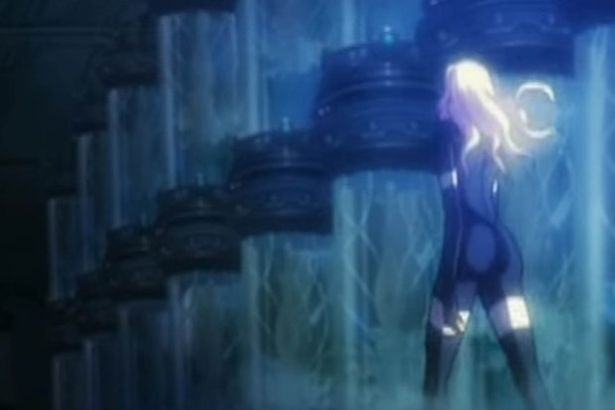 Image from Britney Spear's Break The Ice [2009] music video. It is claimed that Britney has been so unhappy with her clone existence that Does this startling footage prove music icons
Eminem and Britney Spears are CLONES?
Daily Star, 6 OCT 2016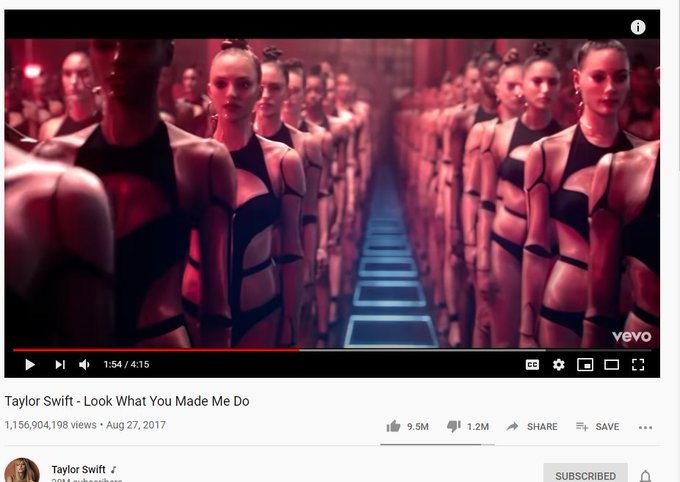 Thread: Clone Armies: Rebecca the Hopeful @RSpatter has noticed a new trend @RSpatter writes, Symbolism: Pop Culture Clone Armies. Not sure if this falls under occult. But it's for sure creepy. This is a weird trend, among many, that is popping up in music videos in recent years. Here are a few. #Clones #ReformTheMusicIndustry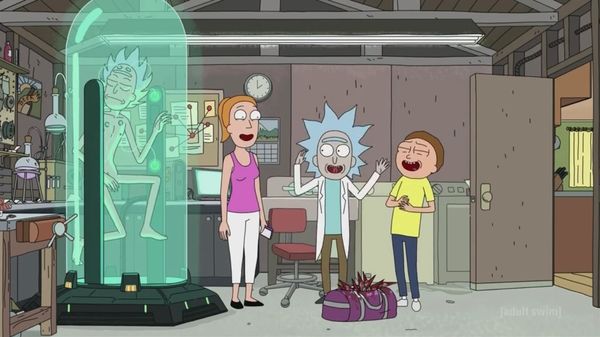 Big Trouble in Little Sanchez
Seventh episode of the second season of Rick and Morty. Synopsis: Summer asks Rick to transport his mind into a teenager to shield her from vampires at school.
Miscellaneous
Zuckerbot
LOL!


In the document Clones, Synthetics, organic robotoids, and doubles there is a reference that states, "The Scriptures give strong indications that genetic monsters, the half-breed Nephalim will exist in the end times." In the preview box, I have added a Freedom Of Information Act (FOIA) document that is doing the rounds on social media. After some investigations it seems that caverns have been found with sleeping giants and some may be still alive. As usual, anything of real significance to humanity is first released by the Russians, see videos. It apears that a Deep State owned politician has access to information about what is going on but what did it mean by resurrection chamber? Another secret capability that we are not privy to? See YouTube for further reactions; From the Hillary Clinton email... Location of buried Nephilim???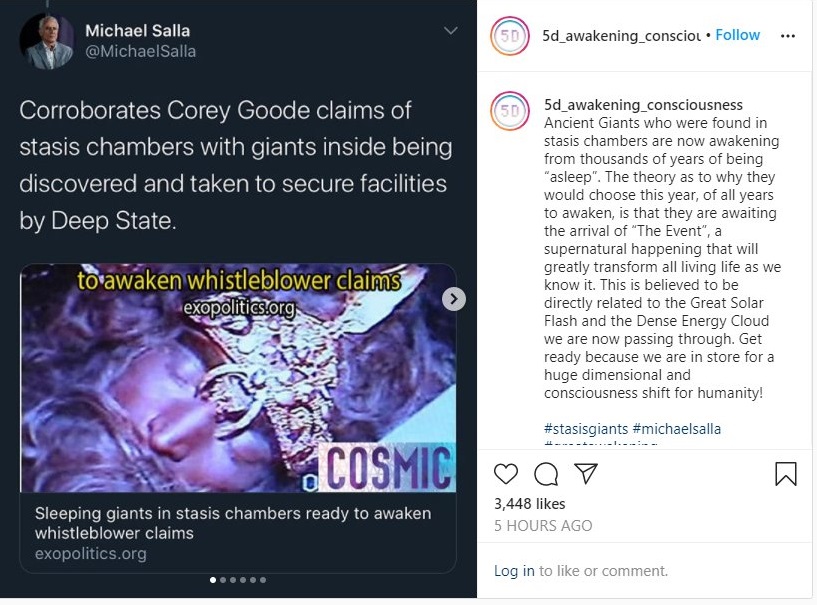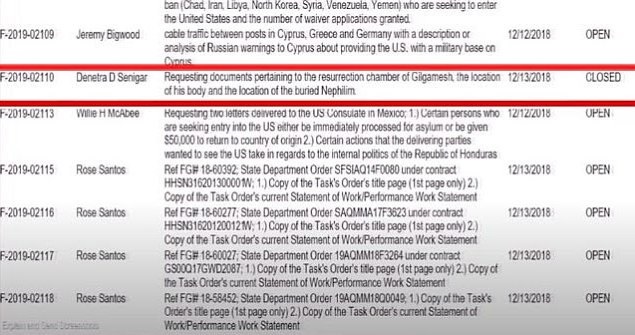 A FOIA email from leaked Hillary Clinton emails, "Requesting documents pertaining to the resurrection chamber of Gilgamesh, the location of his body, and the location of the buried Nephilim."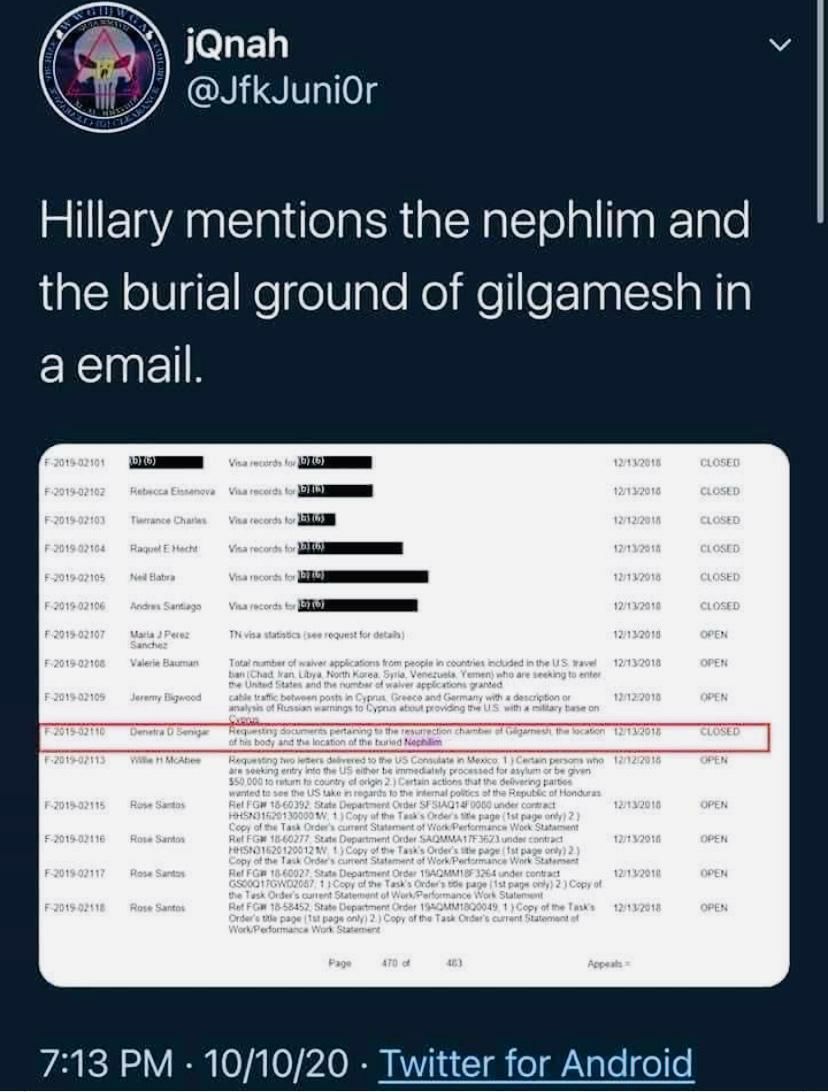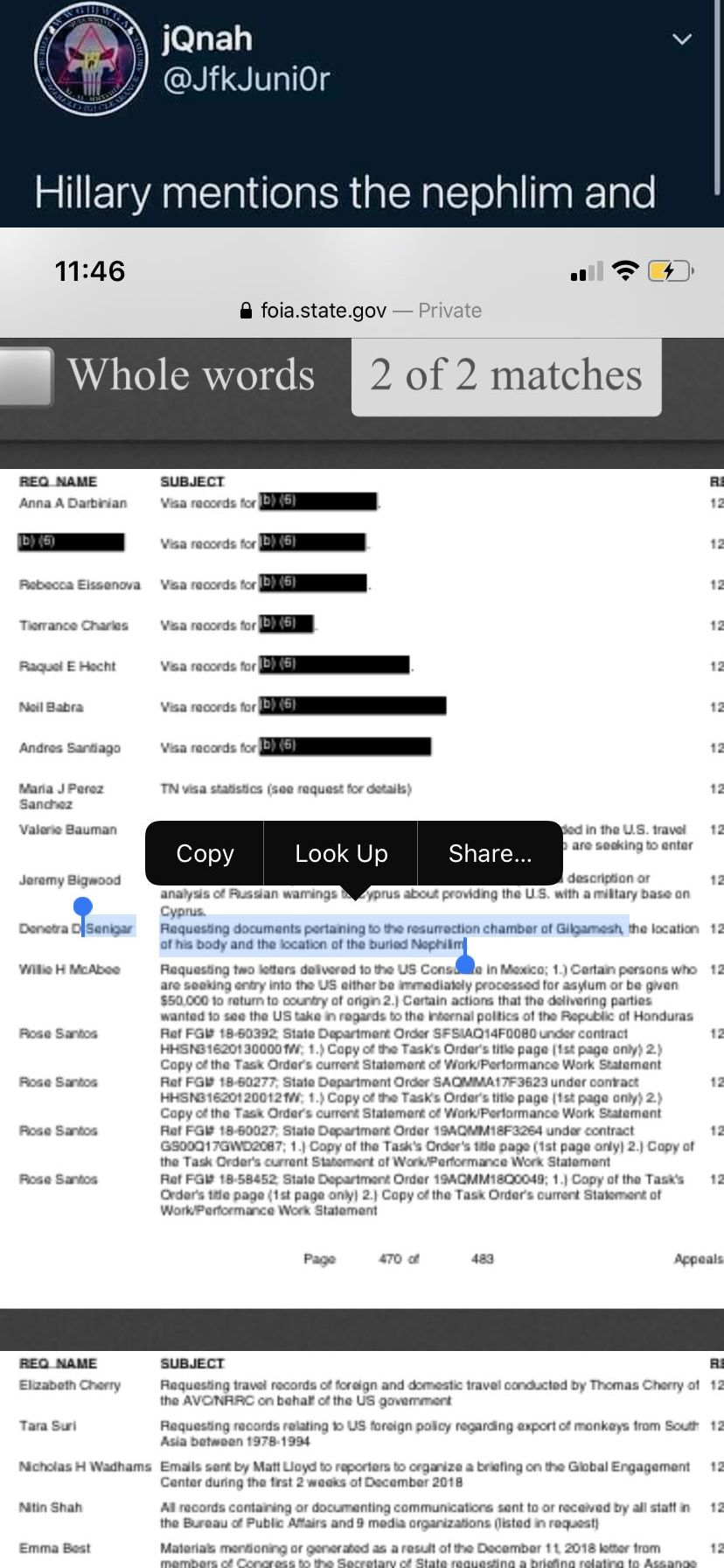 Susan Joy Rennison, B.Sc.Hons. (Physics with Geophysics)
First Upload: 5th December 2020,
Last Update: 28th June 2021
Website Statistics
Between 1st May 2008 & 31st December 2012, there have been:

Hits: 32,890,564
Page views: 1,735,407
Visits: 414,635

These statistics are provided by Webalizer Version 2.01.

Basic info on website statistics here