---
Nigella Lawson reveals her torment: My life of 'emotional abuse' with brutal Charles Saatchi
Tearful TV chef also said she felt ''betrayed'' by her aides and was ''flabbergasted'' at how much they had spent on company credit cards The Mirror, 5th December 2013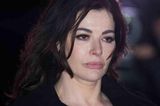 Nigella Lawson lifted the lid on her doomed marriage to Charles Saatchi yesterday – describing him as a bully and a brute.
She accused the hot-tempered art dealer him of launching a witch-hunt and trying to "destroy" her following their divorce earlier this year.
The TV chef, 53, also claimed that the infamous "choking" row they had outside a Mayfair restaurant had nothing to do with her alleged drug-taking – which Saatchi was trying to claim. She said: "He told everyone that he was taking cocaine out of my nose.
"But what actually happened was that somebody walked by with a very cute baby in a stroller and I said, 'I am so looking forward to having grand-children', and he grabbed me by the throat and said,
'I am the only person you should be concerned with. "'I am the only person who should be giving you pleasure'.
That is what happened."

Comment:
Creepy.... Charles Saatchi is a typical malignant narcissist and their behaviour is now well charted by social scientists. However, the best analysis is provided by Sam Vaknin, author of
Malignant Self-Love: Narcissism Revisted
, who is so extreme that he was tested on the sliding scale of narcissism and classified as a psychopath. Society is becoming more and more aware of these predator types that only look human. Their long term strategy is like catching a bug in a spider's web... After the initial fake charm where they become established in the life of the victim, they eventually then go on to continuously badly mistreat victims but at the same time expecting to be worshipped in return. Quite frankly, these types are energy vampires. If you have lived with narcissist for long enough, you will have been brutalised and had your vital energy squeezed out of you over and over again, as you are a source of spiritual energy that they cannot obtain directly themselves. These sub-human predators ultimately don't care about anyone else accept for themselves. Due to my own experiences with this type, my interest now is: why are the spiritual conotations of this type so rarely discussed? I realise that a lot of so-called spiritual leaders are themselves energy vampires, but even so, the lack of discussion in the metaphysical community is strange... But there again, a lot of these so-called spiritual leaders are just making money from perpetating distractions from the real issues. Empty vessels.
---
Woman drives 900 miles out of her way after GPS error
Yahoo News, 15th January 2013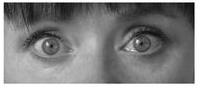 Put too much faith in technology and you may wind up in Croatia. A 67-year-old woman from Belgium learned that the hard way after she followed (faulty) directions from her GPS device.
The woman only wanted to go about 90 miles from her hometown of Hainault Erquelinnes, Belgium, to pick up a friend at the Brussels train station. Her GPS device sent her about 900 miles to the south before (during the second day of driving) she realized that something was amiss. It's unclear if she entered the address incorrectly or if the GPS was faulty.

Comment:
There were 7,740 comments when I picked up this story... Like others I presume, I think this women zoned out and gave full control to her GPS device navigator... So, is this some evidence of a new form of mental illness brought on by the hypnotic voice of a GPS device? I seriously don't think this has much to do with GPS devices or its services.
---
Ohio woman who drove on sidewalk to avoid school bus ordered to wear 'idiot' sign
Fox News, 6th November 2012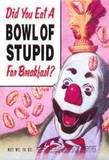 CLEVELAND – A woman caught on camera driving on a sidewalk to avoid a Cleveland school bus that was unloading children will have to stand at an intersection wearing a sign warning about idiots.
Court records show a Cleveland Municipal Court judge on Monday ordered 32-year-old Shena Hardin to stand at an intersection for two days next week. She will have to wear a sign saying: "Only an idiot drives on the sidewalk to avoid a school bus."

Comment:
I wonder how many people disagree with the punishment?
---
Enraged father beheads daughter with sword in honour killing
Sydney Morning Herald, 20th June 2012
"It was a ghastly sight," officer Ranjit Singh said, describing the father sitting in the station's waiting room holding the head in one hand and the sword in the other.
More ghastly details.... How is this going to play out as the geomagnetic conditions get worse and those with personality disorders and "unfinished business" go completely mad?
---
Bizarre S.D. murder caused by resentment over 50-year-old locker room jockstrap prank
Yahoo News, 19th June 2012
Hmmm....
---
Indian man beheads daughter in rage over lifestyle
The Big Story, 18th June 2012

JAIPUR, India (AP) — Police say a man upset over his daughter's lifestyle chopped her head off with a sword and then paraded it through his village before surrendering to authorities in western India.
Marble miner Ogad Singh's 20-year-old daughter had been living with her parents in the Rajasthani village of Dungarji after leaving her husband two years ago.
Police Superintendent Umesh Ojha says Singh was upset by his daughter having affairs with men, and became enraged when she eloped with one of them two weeks ago.

Comment:
Hmmm.... We have another really good example of a malignant narcissist getting his revenge and pride back in the most horrible way imaginable.... Well, I have reported various beheadings in recent years and people even walking around as pleased as punch with the head in a plastic bag (see archives) but I still think the worse is the chinese gamer who chopped off his mother's head and then took with him in a plastic bag to the internet cafe so he could watch music videos before giving himself up. This story is bizarre because there does not seem to be any real motive provided.... I am not sure if we are seeing an uptick in these particularly gruesome and OTT attacks....
---
Drunk naked taxi driver smashes into 17 cars in Moscow
A drunk taxi driver was caught naked by police in Moscow following a rampage in which he smashed into 17 cars.
Metro News, 31st October 2011

City police became aware of Vitaly Grodi's erratic driving after he ignored a road sign and refused to stop. The driver bumped into 17 vehicles – reports The Russian News & Information Agency RIA Novosti –including a police van.
He also narrowly avoided hitting a school bus. The driver was finally caught by officers who were shocked to find him in nothing but his birthday suit when he emerged from his cab. The taxi driver told police he was unhappy and had decided to get into his cab following an argument with his girlfriend.

Comment:
A crime of passion... but maybe excerbated by geomagnetic conditions... OK, nobody died but one mad man has caused a lot of chaos for a lot of people. This the reason why society is in such a mess because it only needs a small percent of chaos makers to dominate everybody elses' lives.
---
Daniel Petric Assassinates Mom, Shoots Pastor Dad in Head Over Video Games
True Crime Report, 14th June 2011

A staph infection from a snowboarding accident rocked teenager Daniel Petric's carefree world hard. It saddled him homebound, unable to go to school, and forget about physical activity. The hook was set when a friend introduced the X-Box and video games to the 16-year-old Ohioan..
Relegated to the home front, Petric soon found himself plying games like "Halo-3" up to 18 hours daily.

Comment:
So, teens and children killing their parents over mobile phones and video games is becoming so common, that it really makes you wonder, what would happen if the power grids go down and stay down... The US and the UK might be making a sensible decision to at least try and save some of the grid, but this is far from a satisfactory solution, more like a game of celestial Russian roulette...
---
Police: Man takes gun to party when kids miss cake
The Tennessean, 6th June 2011

MEMPHIS, Tenn. -- Memphis police say a man brought more than a gift to a child's birthday party. Joseph Hayes, 48, of Memphis, has been charged with aggravated assault after police say he brought a gun to the party Saturday because his children didn't get any ice cream or cake A police affidavit says Hayes became upset and began yelling at the victim.

Comment:
The control freaks are struggling....
Mudbugged: Crawfish shortage spurs shooting at business
Man fired at business after told it was out of crawfish, deputies say
Pnj.com, 2nd June 2011
"A manic shooter peppered a busy Ensley retail strip with assault rifle fire Sunday evening because a local seafood market ran out of crawfish, investigators said."
---
Bangladesh woman cuts off 'attacker's' penis
BBC News, 30th May 2011

Police in southern Bangladesh say a woman cut off a man's penis during an alleged attempt to rape her and took it to a police station as evidence.
The incident took place in Mirzapur village, Jhalakathi, about 200km (124 miles) south of the capital, Dhaka.
Monju Begum, 40, a married mother of three, told police that neighbour Mozammel Haq Mazi forced his way into her shanty and started assaulting her. Mr Mazi, who denies the accusation, has been admitted to a nearby hospital.

Comment:
So.... she was ready with the knife.... Well, I think it's better than the Indian woman who cut off a man's head when he tried to rape her and then wandered around the village with the head... see below:
Woman walks through market holding severed head of man who tried to rape her
Daily Mail, 17th October 2008
---
Beheaded woman had said she was being pursued
CBC News, 15th May 2011

The British woman who was brutally beheaded on the island of Tenerife had complained just minutes before the attack that she was being followed. The Sunday Times of London reports Jennifer Mills-Westley, 60, went to a shopping centre Friday morning in the town of Arona on the Spanish island and walked into an employment centre to complain to staff that she was being followed.

Comment:
These stories of people beheadings are still continuing too... I think experts will need to provide a diagnosis here for the state of mind of the attacker, as this is not the type of example I usually offer to explain how fluctuating geomagnetic fields can trigger those who are the most emotionally unstable. It just seems like a random act of madness... Now, we have a much bigger story about the IMF Boss and I am much more likely to believe that this character completely lost the plot in bad geomagnetic conditions, see more below:
Strauss-Kahn: NY Police Escort IMF Head in Handcuffs [VIDEO + PHOTOS]
International Business Times, 17th May 2011 (HKT)
Jailed IMF Chief Demands VIP Treatment In Lockup, Request Rejected
Indian TV News, 16th May 2011
"International Monetary Fund chief Dominique Strauss-Kahn on Sunday was outraged that he wasn't getting the VIP treatment he's accustomed to as the jet-setting head of the IMF and darling of the French left, a police source told The New York Post."
wow... this guy has seriously lost it.... more of his type will follow him too...
---
Burrito Backfire: Man Starts Shooting After an Increase in Taco Bell Prices
Time News, 22nd March 2011

While no one exactly enjoys price increases, one San Antonio man took a 50-cent hike on Taco Bell burritos a little too hard.
The drive-thru customer flew into a "taco rage" after learning that Taco Bell's special on Beefy Crunch Burritos had ended and they were no longer selling for 99 cents each--they were now priced at $1.49 each. The man responded by firing into the drive-thru window at the fast food restaurant. While it was a BB gun that he fired, he had a semi-automatic rifle and a pistol on him as well.

Comment:
Yes, this is someone who has not resolved their major issues becoming unbalanced in a chaotic geomagnetic environment. However, it does seem that more and more people are becoming unreasonable and crazy with only some minor provocation.
Scorned granny shoots up neighbor's home
KLTV News, 23rd March 2011
OK, it's clear there are many people simmering away waiting for the opportunity to explode, but this story of a controlling old woman who is prepared to use a gun to get what she wants is still shocking.
---
Man shot dead for eating popcorn too loudly during Black Swan
A man was shot dead at a Latvian cinema after eating his popcorn too loudly during a screen of Black Swan, according to reports.
The Telegraph, 21st February 2011

Police said they had arrested a 27-year-old man suspected of shooting a 42-year-old fellow audience member who later died of his wounds. The conflict took place as the credits rolled during a screen of the Oscar-nominated film "Black Swan", according to police in the Baltic state.
Witnesses told the Latvian news agency Leta that it arose over how loudly the deceased man was eating his popcorn. Gun-crime is relatively rare in Latvia, a European Union nation of 2.2 million.

Comment:
So, we have a movie about a ballerina, that most would imagine would attract an audience that were a little bit more cultured than the average. However, here, we find out that one audience member was so completely unbalanced that he thought someone deserved to be shot and killed for the crime of eating popcorn too loudly... Yes, the geomagnetic conditions are getting worse and the madness is accelerating...
---
Confession: Boy bludgeoned sleeping mom over PlayStation
Philly News, 15th February 2011

When her 16-year-old son got into trouble last November, Rashida Anderson responded with punishment - she took away Kendall's PlayStation. That proved fatal.
Following a 90-minute argument the day after Thanksgiving, police allege, Kendall went into his sleeping mother's bedroom, hit her 20 times with a claw hammer and ultimately killed her. [...] Lucke said that Anderson expressed remorse for the crime and told him: "If I could, I would not do it again. I really miss my mom . . . she was the only person who cared for me."

Comment:
Even now, all the little **** can think of who is going to look after HIM! See archives for similar stories and previous comment.
---
Jared Loughner's behavior recorded by college classmate in e-mails
The Washington Post, 9th January 2011

[...] From June 14:
"We have a mentally unstable person in the class that scares the living crap out of me. He is one of those whose picture you see on the news, after he has come into class with an automatic weapon. Everyone interviewed would say, Yeah, he was in my math class and he was really weird. I sit by the door with my purse handy. If you see it on the news one night, know that I got out fast..."
The class's instructor, Ben McGahee, said in an interview Sunday that Loughner had been removed from class in its third or fourth week, because of repeated disruptions.

Comment:
It's amazing to think that someone was so worried that Loughner was a shooter, they were mentally prepared and ready to run, whilst they were supposed to be in a safe learning environment...
Jared Loughner is a product of Sheriff Dupnik's office
The Cholla Jumps, 10th January 2011
"Jared Loughner has been making death threats by phone to many people in Pima County including staff of Pima Community College, radio personalities and local bloggers. When Pima County Sheriff's Office was informed, his deputies assured the victims that he was being well managed by the mental health system. It was also suggested that further pressing of charges would be unnecessary and probably cause more problems than it solved as Jared Loughner has a family member that works for Pima County."

Comment:
So Loughner had been threatening people all over the County, yet he was still allowed to buy a 'glock' gun... this is seriously crazy...
---
'Please Don't': Gunman Fires At School Board
Police Say Suspect Wounded By Security Guard, Before Killing Self
Just News, 15th December 2010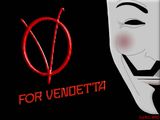 PANAMA CITY, Fla. -- A 56-year-old ex-convict calmly held a school board at gunpoint and complained about taxes and his wife being fired before shooting from short range while the superintendent begged "please don't." No bullets hit the superintendent before a security guard shot the gunman, who killed himself.
The school board members dove behind their desks as Clay A. Duke fired and then fell to the floor, apparently hit by the guard. Duke had earlier told everyone in the room to leave except the men on the board.
"God was standing in front of me and I will go to my grave believing that,"
Bay District Schools Superintendent Bill Husfelt said later. [...]
As for the V inside a circle that Duke painted, it's the same symbol used in the graphic novel series and movie "V for Vendetta," though police didn't talk about his motive.
On a Facebook page under Duke's name, the only dated entries are from Dec. 7 and 8, a week before the shooting. The page shows a cryptic message in the "About Me" section.
"My testament: Some people (the government sponsored media) will say I was evil, a monster (V) ... no ... I was just born poor in a country where the Wealthy manipulate, use, abuse, and economically enslave 95 percent of the population. Rich Republicans, Rich Democrats ... same-same ... rich ... they take turns fleecing us ... our few dollars ... pyramiding the wealth for themselves."
The Facebook page's profile picture shows the same red V symbol that was spray-painted on the wall during the school board meeting. The page also shows photos from the film "V for Vendetta." The Facebook profile also uses a quote billionaire Warren Buffett told the New York Times in 2006: "There's class warfare, all right, but it's my class, the rich class that's making war and we're winning."

Comment:
This story has a lot of elements that make it worthy of some consideration, but the claim that the board member received divine protection is quite interesting. The
V for Vendetta stuff
is very disturbing. The V sign and V for vendetta mask, representing the revolutionary character V, are now appearing at protests and riots and is linked to the now notorious Anonymous and 4chan hackers. I have been told to watch the film, but I have only watched a few YouTube clips in the last week, but quite frankly, it's easy to see why this meme is being used.
Update
Caught on film: the moment a Florida man shot at school board members Video [2:36]
Clay Duke apparently shot himself after confronting members of the Bay District school board after his wife lost her job
The Guardian, 15th December 2010
This video is quite unbelievable... very scary,
but some people are skeptical and don't believe this video and think it's too theatrical, I am wondering why there is a camera filming...
---
Proposal rejected, man tries to run over woman
ABC 7 Local, 12th November 2010

PICO RIVERA, Calif. (KABC) -- He planned to get engaged. Instead, he got arrested.
A marriage proposal turned violent when a woman turned her boyfriend down. A Whittier man had it all planned out.
He painted the words, "Will you marry me?" on his car, hoping, of course, his girlfriend would say yes. But when she didn't, deputies say he tried to run her down with the very car he used to propose. It all happened on the 9300 block of Slauson Avenue in Pico Rivera.
Witnesses say the suspect was driving so fast, he hit a curb and vaulted into a parking lot. The suspect is behind bars and his girlfriend is in a women's shelter with a protective order. He wanted a commitment from his longtime girlfriend. But his marriage proposal exposed a dark side of his passion. Witnesses saw him pursuing the woman who was supposedly the love of his life.

Comment:
This is something that I have noted in my own life. When some people want something from you they 'love bomb'. When that fails, (they say jump and you don't jump) they get really nasty very quickly or become creepy. Interestingly, these people are so retarded, they behave like they can't understand why you don't want anything to do with them.
---
Royal make-up artist Teresa Fairminer 'ran down TV executive in busy street'
Daily Mail, 11th November 2010

A beauty expert who did the Duchess of Cornwall's make-up on her wedding day ran down a TV executive after a blazing row, a court heard yesterday.
Teresa Fairminer was 'absolutely possessed' as she drove her Mini Cooper at Dominic Moran, carrying him on the bonnet into a busy street, a jury was told.
The 59-year-old – whose clients include Catherine Zeta-Jones, Cherie Blair, and Helena Bonham Carter – had stormed round to Mr Moran's London office after he emailed her to say he was 'very disappointed' she pulled out of a consultation for his niece's wedding. [...] The TV executive tried to prevent Fairminer leaving the office car park until the police arrived, but instead she drove at him. 'I realised I was in a bad position,' he told the court. 'She just went for me and I realised, "Oh my God she's not going to stop".
'I was carried on the bonnet into the bus lane and thought I was going to go under one. She could have killed me.'

Comment:
We are seeing more stories of the British upperclass type going completely crazy. This story is incredible when we consider the famed British uppercrust stereotype of being reserved, or emotionally cold and detached. What happened? I would love to see a report written by a professional, it could make interesting reading, but I have written many many times about people flipping out as they fail to control their emotions which are amplified in unstable geomagnetic conditions. The terms and conditions for living on planet Earth have changed, being famous and rich does not make any difference in this new high energy and unstable electromagnetic environment.
---
Man toted girlfriend's decapitated head to bar for drinks
Raw Story, 21st September 2010

CORDOBA, SPAIN -- A Spanish man calmly drank beer with his mates in a bar with his murdered girlfriend's head in a bag, according to newspaper reports. After leaving the bar on Sunday, the 34-year-old climbed an electrical tower, was hit by a shock and plunged 30 metres to the ground, dying that evening in hospital.
According to a report in the ABC daily newspaper, citing witnesses, the man told friends in the bar in Cordoba, southern Spain, that he had decapitated his 30-year-old partner. But he was so calm they did not believe him, despite bloodstains on his shirt

Comment:
The latest "head in a plastic bag" story... It's terrible to think of this level of madness increasing, but the EM conditions are worsening and the most vulnerable are reacting, hence these gruesome stories of killings and cannabilism are increasing too.
---
California doctor gets stuck in chimney, dies
AP News, 31st August 2010

Bakersfield - A doctor involved in an "on-again, off-again" relationship apparently tried to force her way into her boyfriend's home by sliding down the chimney, police said Tuesday. Her decomposing body was found there three days later.
Dr. Jacquelyn Kotarac, 49, first tried to get into the house with a shovel, then climbed a ladder to the roof last Wednesday night, removed the chimney cap and slid feet first down the flue, Bakersfield police Sgt. Mary DeGeare said. While she was trying to break in, the man she was pursuing escaped unnoticed from another exit "to avoid a confrontation," authorities said. DeGeare said the two were in an "on-again, off-again" relationship.

Comment:
Absolutely, this was not a good idea, but she was probably in a state of extreme imbalance normally associated with unresolved emotional issues.
---
Italian minister apologises after delivery room fight
BBC News, 30th August 2010

Italy's health minister has apologised to a woman for a fight between two doctors in the delivery room as she was about to give birth.
The authorities are investigating whether the woman suffered complications as a result of the row. Laura Salpietro, 30, had her uterus removed and her baby boy suffered heart problems and possible brain damage at birth on Thursday in Messina, Sicily. Her husband Matteo Molonia says the confrontation delayed a C-section.
After a heated exchange of words, one of the doctors seized his colleague by the neck and shoved him into a wall, according to Mr Molonia's account to police, reports said. The other doctor reacted by punching a window, which shattered, injuring his hand, they said.

Comment:
I normally talk about the need for balance in the current extreme EM environment, see previous comments, but actually this story reminded me of when I was teaching and one of the students was on the table acting as the 'client' and another student decided to argue with me. I was absolutely appalled that in the middle of an energy balancing session, the student was still only focused on her issues and not the client. It was like this person had completely failed to comprehend the power of intent and the damage that could be done when the client was literally opened up to receive highly charged energy, but programmed 'negative'. Totally awful.
---
Prosecutors: Mortgage worker got drunk, shot computer server
Utah News, 25th August 2010

A Salt Lake City mortgage company employee allegedly got drunk, opened fired on his firm's computer server with a .45-caliber automatic, and then told police someone had stolen his gun and caused the damage. Joshua Lee Campbell, 23, has been charged in 3rd District Court with criminal mischief, a second-degree felony; carrying a dangerous weapon while under the influence and providing false information to police, both Class B misdemeanors; and public intoxication, a Class C misdemeanor.
Salt Lake County prosecutors say Campbell called police late on Aug. 12, claiming a man had stolen his gun and fired into the $100,000 computer server owned by RANLife Home Loans, located at 268 W. 400 South. However, investigators allege that Campbell had been drinking that night at the Twilight Concert in Pioneer Park with a co-worker and had returned to his office afterward and shot the server.

Comment:
LOL!! I don't know why I think it's funny, people are constantly taking pot-shots at those whose only intent is to serve... Anyway, I could understand it, if he had shot the photocopier... LOL!!
---
15 dead in Love Parade stampede
Fifteen people have been killed in Germany during the country's annual "Love Parade", held this year in the former industrial Ruhr city of Duisburg.
The Telegraph, 24th July 2010

Officials and eyewitnesses spoke of a mass stampede in which people were trampled under foot. At least 40 others were injured, some seriously, and many police and ambulance personnel were seen giving the kiss of life to victims. What should have been a celebration of techno-music and dance turned into horror near the field where hundreds of thousands gathered during the afternoon. Many continued to party even as the air was filled the noise of police sirens, unaware of the tragedy taking place behind them.

Comment:
Hmmm... As they say, when the push comes to shove... Pictures from De Spiegel (Google English translation)
Mass panic, disaster at the Love Parade
---
Malaysian politician faked pictures of knighthood from the Queen
A Malaysian politician is facing the sack for superimposing his head on to a picture of the Queen giving out honours in an attempt to claim he had been knighted.
The Telegraph, 8th July 2010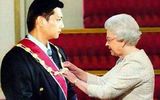 "Sir" Wong issued a press release detailing his award and became an overnight celebrity in Malaysia, where society has become obsessed by people with titles.
In the doctored picture issued by Mr Wong, he stands proud as Her Majesty pins the Knight Grand Cross to his breast.
However, his name does not appear in the Queen's birthday honours list. "We can confirm that we have no record of any honour having been conferred at any time by the British Government on Jeffery Wong Su En," said a spokesperson from the British High Commission in Kuala Lumpur. An analysis of Mr Wong's photograph of him holding a certificate shows a crest at the top of the certificate claiming to be from Buckingham Palace, with a red seal.
In fact, warrants for such honours are administered by the Central Chancery of the Orders of Knighthood, which is based at St James's Palace. Mr Wong's certificate bears no resemblance to the Royal warrants used for such honours.

Comment:
Hmmm... What is so amazing is thinking that he could get away with it! However, that must be part of the mental disorder. Well, there is a prominent metaphysician who claims a knighthood too, but that has been proved to be a clever hoax alongside his other 'Walter Mitty' type claims, see
Profile: Who was Walter Mitty?
. Yes, I believed that Sir Hawk-it-about was genuine, but that was back in the days before I realised that the New Age/Metaphysical community has some very high profile people who have made false claims about their credentials. My erroneous assumption was that the fakes are weeded out by the system before they get famous, but it does not work like that, because once these people get famous, the community will not admit that they have been duped.
---
"Don't Taze my granny!"
Courthouse News, 24th June 2010

Police Tasered an 86-year-old disabled grandma in her bed and stepped on her oxygen hose until she couldn't breathe, after her grandson called 911 seeking medical assistance, the woman and her grandson claim in Oklahoma City Federal Court.
Though the grandson said, "Don't Taze my granny!" an El Reno police officer told another cop to "Taser her!" and wrote in his police report that he did so because the old woman "took a more aggressive posture in her bed," according to the complaint.
Lonnie Tinsley claims that he called 911 after he went to check on his grandmother, whom he found in her bed, "connected to a portable oxygen concentrator with a long hose." She is "in marginal health, [and] takes several prescribed medications daily," and "was unable to tell him exactly when she had taken her meds," so, Tinsley says, he called 911 "to ask for an emergency medical technician to come to her apartment to evaluate her."
In response,
"as many as ten El Reno police" officers "pushed their way through the door,"
according to the complaint.

Comment:
"Don't Taze my granny!" Unbelievable! Are U.S. cops going insane! To be honest, this reads like a spoof, but this is supposed to be Courthouse News! How much more crap can U.S. citizens take! This is the spiced up original story
Police Taser El Reno woman
---
S. African killed by wife, kids in TV spat
Soccer Net, 17th June 2010

JOHANNESBURG --
Police say a South African man who wanted to watch a World Cup match instead of a religious program was beaten to death by his family in the northeastern part of the country.
David Makoeya, a 61-year-old man from the small village of Makweya, Limpopo province, fought with his wife and two children for the remote control on Sunday because he wanted to watch Germany play Australia in the World Cup.
The others, however, wanted to watch a gospel show.
"He said, 'No, I want to watch soccer,'" police spokesman Mothemane Malefo said Thursday. "That is when the argument came about.

Comment:
Hmmm... I suppose some would argue the problem was there no video to record the gospel show....
---
'I carried my victims for 20 years': Bernie Madoff shows no remorse for $65billion con
Daily Mail, 8th June 2010

Disgraced financier Bernie Madoff is unrepentant about his $65billion (£45billion) fraud and has become a 'hero' in prison, telling fellow inmates 'F--- my victims, I carried them for 20 years.'
A profile on the conman, who was sentenced to 150 years behind bars for orchestrating the world's biggest investment scam, has revealed he has no sympathy for the thousands of 'greedy' victims whose life savings he decimated. [...] It was also revealed that he told investigators that living a lie for so many years had been a 'nightmare.' 'I wish they caught me six years ago, eight years ago,' he said.

Comment:
Well, I am not sure whether this report is completely truthful. A true psychopath would not show any remorse as they can totally mentally justify the lies and deceit. Psychologists, don't believe they can help them, they are only studied so that the victims can be helped. No wonder Madoff is now a hero in a prison with many similar personalities. These days, there are a lot of self-absorbed personalities that I believe will get increasingly psychopathic as they try to control, control, control and the new energies are enlightening more people.
---
Chinese internet addicts stage mutiny at boot camp
Times Online, 8th June 2010

A group of inmates at a Chinese boot camp for young internet addicts tied up a supervisor and made a dramatic break for freedom.
The 14 addicts made their great escape from the Huai'an Internet Addiction Treatment Centre last Wednesday, complaining that they could no longer endure the "monotonous work and intensive training", one Chinese newspaper said. Aged from 15 to 22, the inmates staged their mutiny by seizing a duty supervisor when he was in bed and immobilising him in his quilt. He shouted for help. The children apologised but continued to tie him up and escaped, making a break for the hometown of the leader of the group.

Comment:
These stories about internet and gaming addicts continue....
---
Police were tracking Cumbria killer from the third of his 12 murders
Times Online, 8th June 2010

Derrick Bird was pursued by three uniformed police officers through the streets of Whitehaven, but escaped after they were forced to take cover when he threatened to shoot them.
In response to criticism that they had been slow to react to the unfolding emergency, senior officers from Cumbria Constabulary disclosed that their officers confronted Bird early in his killing rampage.
Stuart Hyde, deputy chief constable, said that the officers did everything in their duty to stop Bird, 52, insisting "at no point did they have an opportunity to end the killings sooner".
Mr Hyde said: "Our officers are expected to deal with difficult and challenging situations. This incident was unprecedented — with exceptional circumstances, fast-moving and highly dangerous. Had any officer or member of staff the clear opportunity to stop Bird they would have taken it".

Comment:
This really does sound like the local bobbies (Unarmed police officers) were not prepared for something terrible like this, and the armed officers seemed to take too long to track Bird down. Very sad and shocking for the local community.
---
Cumbria shooting rampage suspect's 'body found'
BBC News, 2nd June 2010

Twelve people have been killed and 25 injured by a gunman who opened fire in west Cumbria.
A body thought to be that of the suspect - taxi driver Derrick Bird - has been found in the Boot area. The first fatality was in Whitehaven before the gunman drove south, apparently shooting people at random. Witnesses said the suspect drove through the town with a gun hanging out of his car window, before heading south through Gosforth and Seascale.

Comment:
This does not happen very often in the UK... this is a very sad time for many families, the small communities in the county of Cumbria and the country. More:
Slaughter in the Lake District: 13 dead. 25 injured. The terrible toll of a taxi driver's petty row that ended with the words: 'There's going to be a rampage'
Daily Mail, 4th June 2010
---
Video game fanatic hunts down and stabs rival player who killed character online
The Telegraph, 27th May 2010

A French video game fanatic hunted down and stabbed a rival player who had killed his character in an online war game.
Julien Barreaux, 20, told police he wanted to see his rival player "wiped out" after his character in the game Counter-Strike died in a virtual knife fight. A court in Cambrai, northern France, heard how Barreaux plotted revenge for seven months after the online "killing" last November.

Comment:
I am sure psychologists must be researching this phenomena of people who seem to think their "characters" are real... hence anger management just does not seem appropriate...
---
Man allegedly sets blaze because of late dinner
Dallas News, 24th May 2010

SISSONVILLE, W.Va. (AP) -- Kanawha County authorities said a marital spat over a late dinner has landed a man in jail on an arson charge. Lt. Sean Crosier of the Sheriff's Department said 60-year-old Guy Edward Jones came home Sunday and got angry because his wife, Beverly Jones, didn't have dinner on the table

Comment:
Yes, there are all sorts of examples of imbalanced people but this story is a true example of madness... I am sure the wife is glad she no longer has to live with that kind of tyranny.
---
Lovesick pilot 'threatened to crash passenger plane after row with girlfriend'
Daily Mail, 21st May 2010

A lovesick pilot threatened to crash his plane after a row with his girlfriend, it was claimed yesterday
The distraught JetBlue pilot was held in a crew lounge an hour before takeoff after threatening to kill himself 'in spectacular fashion'.
It was reported on local radio that he had emailed his girlfriend, a flight attendant, saying that if they did not resolve their differences he would crash the plane.

Comment:
I focus on pilots and crew because I believe that the extreme electromagnetic environmental conditions on this planet, combined with the work requirement of being in the air for thousands of hours, makes them more vulnerable to mental breakdowns. I have provided some examples on this blog.
---
Five children hurt in fresh attack on school in China
BBC News, 30th April 2010

Five young children have been hurt at a school in north-eastern China after a man attacked them with a hammer before killing himself.
It was the third such incident in China in as many days.
The man, said to be a local farmer, grabbed two children before setting himself on fire at the pre-school in Shandong province's Weifang city.

Comment:
The BBC lists all the recent school incidents. As I have stated many times before, the chaotic EM environment is accerbating emotional issues and people will go over the edge, but specialists will have to prove why this madness is then directed towards innocent children. Sad News.
---
Teen hammers father to death over computer game
RT News, 17th April 2010

A 14-year-old boy killed his sleeping father with a sledgehammer after his parents told him not to play a computer game overnight and took away the keyboard.
Yaroslav Melnichenko committed the horrible crime in cold blood and feels no remorse for the fratricide, reports Life News tabloid. Moreover, he told investigators that initially he planned to kill the mother because she was the one to stand between him and the game, but then he thought the father would wake up and stop him, so he decided to kill the man.

Comment:
The frequency of this kind of killing concerning gaming denial is increasing and it makes you wonder whether this kid will be made to go cold turkey to get over his addiction.
---
Man threatens to down Qantas jet with mind power
ABC News, 6th April 2010

Singapore police are questioning a man who threatened to bring down a Qantas flight from Sydney to Singapore. The man was restrained by flight stewards after he made threats to disrupt QF31 using mind power. According to ABC reporter Nick Luchinelli, who was onboard the flight, it seemed the middle-aged man was either under the influence of drugs or alcohol or both.

Comment:
Someone threatening to use the dark side of the force...
---
Chinese video gamer survives being stabbed through the head after cheating row
Daily Mail, 23rd March 2010

An astonishing picture has emerged that shows a teenage boy with what appears to be a 10-inch knife embedded in his skull after a row over a computer game.
Chinese media have reported that the boy was playing the online game Counter-Strike with his friends at an internet cafe when the attack occurred. Xiao Wei, 16, of Mishazi town, in north-east China's Jilin province, even walked to the 2nd Affiliated Hospital of Jilin University with the help of his friends. [...]
Gaming website Gamer Crave reported that the attackers had accused Wei of using a cheat code that allowed his character in the game to see through walls - making it easier to locate opponents.
Dr Yan said it was the first time during 23 years of medical practice that he'd seen a patient remain conscious after being stabbed through the head.

Comment:
Wow! The kid gets stabbed in the head with a 10 inch knife and walks to the hospital? What is going on with gamers is amazing but even more amazing is how this person survived! After reports of other similar superhuman occurences, is there a pattern yet, probably not, but maybe we are starting to see the flip side to some of the evolutionary changes on the planet.... yes, wild speculation I know! However, this story will of great interest to neurologists who after decades of research are perplexed by how the brain works and true nature of consciousness, hence some grudging acceptance of holographic theory.
---
Frustrated Ryanair passenger eats €10,000 winning scratchcard
Independent.ie News, 1st March 2010

An angry airline passenger ate an €10,000 winning scratchcard after he was told he could not claim the money immediately. The unnamed man was flying with Ryanair from Krakow, in Poland, to East Midlands Airport when he won €10,000 with the scratch card.
Cabin crew on the flight confirmed he had a winning card, but told the passenger he would have to collect the jackpot directly from the company that runs the competition as they did not have enough cash on board the plane. Ryanair said the man then became frustrated and started to eat his winning ticket while on the flight on Thursday. His rash actions mean he has lost any chance of claiming the prize money, which will now be donated to charity.

Comment:
Maybe he could plead that he had 'airline passenger unbalanced syndrome', for his temporary insanity. This disorder does not exist, but with the current EM environmental chaos on the planet, you never know what the future may bring.
---
Pilot 'intentionally' slams plane into tax building in Texas in 'revenge flight after ongoing row with IRS'
Daily Mail, 18th February 2010

A private plane was deliberately crashed into the side of a seven-storey building next to an FBI office in Texas today - shortly after the pilot apparently set fire to his own home.
Joseph Stack flew the single-engine Cirrus aircraft into the Echelon building, killing himself and injuring two others. The FBI and police are investigating the motive behind the actions of the software engineer, who it is claimed had an ongoing feud with the Internal Revenue Service, which was housed in the building. [...] A website published an apparent suicide note attacking U.S. tax authorities, signed by Mr Stack.

Comment:
From his 'note' the pilot sounded angry and defiant.... (at the moment, there is no proof of it being authentic). See
note
.
---
Breaking News: Shooting at UAH [University of Alabama in Hunstville, US]
Watts Up With That, 12th February 2010

UPDATE2: Dr. Christy responds to my message:
We're OK. Evidently a biology professor essentially shot the entire department at a faculty meeting after learning she was denied tenure. At the time, I was being taped at a TV station across town by John Coleman (remotely from San Diego) when they came in with breaking news about a shooting at UAH.
Comment:
I saw that there had been a shooting at a US University but I ignored it because they are becoming too common, but a Professor shooting up the faculty is NEWS! So are the US government going to try and claim that all university professors are potential terrorists? I have explained many times about people moving into unbalanced states. Education and social background do not make people safe from not being able to cope with strong emotions in an unstable geomagnetic environment. See Reuters:
Three killed in University of Alabama shooting
Reuters, 12th February 2010
"Another university official, who asked not to be named, told Reuters the female suspect arrested was Dr. Amy Bishop, a Harvard University-trained biology professor."
A Previous Shooting Death at the Hand of Alabama Suspect
New York Times, 12th February 2010
"Saturday afternoon, the police in Braintree, Mass., announced that Ms. Bishop had fatally wounded her brother in their home 24 years ago, which The Boston Globe first reported on its Web site on Saturday. ...Chief Frazier said that he contacted the officer on duty at the time, Officer Ronald Solimini, who gave him a detailed account of the shooting. Chief Frazier told reporters at the news conference that it did not "look good" that the detailed records of the case have been missing since 1988."
Comment:
Obviously, this Harvard University protege came from a "good" family.... Well, this New York Times article talks about this woman as being passionate and it seems that her anger had been allowed to fester for a very long time. So now, I don't think this was a spur of the moment decision, she had swung out into an unbalanced mental state and stayed that way for a long time.... For those who are new to this blog, I have repeatedly stated that we are all being effected by the chaotic electromagnetic environment which amplifies or ignites charged emotions related to unresolved issues. I envisage that our emotions are like a pendulum that naturally swing about, but should quickly come to rest and there are techniques that we can employ to bring us back into balance if we think it is necessary. However, I believe that in cases where people have major unresolved emotional issues they can be set off by circumstances that seem unrelated and swing wildly into a mentally unstable state, in reality, the pendulum of their charged emotions swing them so far out that the pendulum gets stuck. This often seems to occur due to emotional charge developed in personal relationships and may explain the strange stories of people trying to kill their partners on the spur of the moment. I have based my opinions on scientific research and the references can be found in my book.
---
Fortune Teller Killed Over Failed Love Spell, prosecutor says
KTLA News, 11th February 2010

SANTA ANA - A fortune-teller and her daughter were brutally murdered by a client because a love spell didn't work, a prosecutor told jurors today.
Tanya Nelson, is accused of stabbing Ha "Jade" Smith and her 23-year old daughter, Anita Vo.
The bodies of the mother and daughter were found repeatedly stabbed in the face inside their home on April 21, 2005. The victim's hands were covered in white paint, which may have been an attempt to cover up evidence, authorities said.
Nelson, 45, of North Carolina was angered that the fortune-teller wasn't able to change reality,
and decided to travel to Orange County to kill her, Senior Deputy District Attorney Sonia Balleste told jurors.
The fortune-teller wrote a letter to Nelson and apologized for not being able to change anything, Balleste said.
That letter was found in Nelson's home.

Comment:
Obviously, Nelson thought that a fortune teller was also some kind of magician who could change reality.
[Sorry, I must have been tired, I missed the SPELL bit!] This leads me to muse over the terrible situation that now exists where many spiritual teachers claim we can change our own reality and that means getting what you want. However, after closely studying some of these gurus, most are using covert methods to gain and maintain their profile and many claims about our ability to change our reality are made for marketing purposes only. Hence, these days I am seriously wondering where the balance exists when we are continuously interacting with the collective unconscious and the consciousness level of those around. In this case, the 'unbalanced' client sadly took retribution which was the wrong action, but of course the blind thinking these days by many metaphysical folk is to ignore the perpetrator and blame the victim by stating they 'attracted' awful situations like this extreme example of their own death, which of course is too simplistic and therefore wrong. These days, compassion and empathy in helping people to deal with trauma caused by sociopaths,
psychopaths
and psychopaths seems to be out of fashion.
---
Six killed in mall shooting spree in Finland
Sydney Morning Herald, 31st December 2009

A lone gunman killed four people in a rampage in a Finnish shopping mall and also murdered his former girlfriend before being found dead himself, police said.
The man, named as Ibrahim Shkupolli, 43, opened fire in the suburban Helsinki mall yesterday where his ex-partner reportedly worked, shooting dead three men and a woman before fleeing, detectives told a press conference. The body of his former partner, whom he had been barred by a court from approaching, was later discovered in a house on the outskirts of the capital.

Comment:
I am not sure of the situation in Finland, but in Norway, everybody does national service and some people have a uniform and a gun at home handy, just in case the country is invaded. I was stunned when I learnt this during my time in Norway because I believe it relies on high levels of trust. So, when people quickly go into extreme states of unbalance, if people have access and are trained to use guns, it's easy to see that situations can escalate. I have not reported one of these situations for a while, but again we note the extreme imbalance here seems to be related to relationship issues, often a major trigger. Note:
The Times
cite that hunting is a big part of Finnish culture which is the same in all the Scandinavian countries, this man was not Finnish but due to other recent mass killings, some are blaming the Americanisation of Finnish society. Whether people have easy access to guns is irrelevant, if someone is imbalanced then it's the first thing that comes into their head and I have recorded one story where someone pushed his girlfriend into a shop window but only managed to kill himself in the process. The same as the guy who drove his car onto a train track and ran off in an attempt to kill his girlfriend who he had been arguing with, only to be hit and killed by the car that was pushed off the traintrack by the oncoming train, again the woman survived.
---
Blue lights installed in Tokyo train stations to stop suicides
Japanese rail operators have installed blue lights at stations across the capital in a bid to deter passengers from killing themselves by jumping in front of trains.
The Telegraph, 16th November 2009

Designed to soothe and calm, the specially-designed blue LED lights have been suspended above the platforms of dozens of Tokyo railway stations in order to stem the nation's spiralling suicide rate.
Japan has long been home to a soaring suicide rate, recently exacerbated by the economic climate, with the number of people committing suicide this year expected to surpass the previous record of 34,427 deaths in 2003. And a growing number are choosing to end their lives by jumping in front of trains, with more than 2,000 such victims in Japan last year, accounting for six per cent of all suicides.
While there is little scientific proof that the lights will directly impact suicide levels, some psychological experts believe that the colour blue will create a calming effect on commuters.

Comment:
I am not convinced that this colour therapy solution is really enough...
---
I knew I had to stop when I wanted to kill real grannies
The Times, 15th November 2009

I have a confession to make. I am a secret videogame enthusiast. Ask around and you find you are not alone. Many of my fellow writers do it: work until we hit a difficulty, switch to the familiar game, play for a while, and then back to the manuscript, and lo! —
the unconscious has used the time miraculously to solve the problem.
However, the games can have strange and troubling effects on one's perception of reality.
I once had a flirtation with a game called Carmageddon, in which one scored points for running down little old ladies.
But I stopped, appalled, when I realised that I was beginning to feel the urge to do exactly that in real life. I would feel my hands twitching on the steering wheel, trying to follow a pattern my mind had laid down.

Comment:
This is the reason that the military now use computer games to train soldiers at the same time they use them to entice new recruits. Personally, I spend a lot of my time researching and writing, but I do a sudoka or play online card games to relax, I don't consider programming my consciousness with violent and destructive images as being helpful. Certainly, games that give points for killing people are creating warped individuals as this writer has clearly realised.
---
Robbers heat up bottle for crying baby
Several family members were tied up with duct tape
WISHTV.com, 13th November 2009 (late entry, will re-file later)

INDIANAPOLIS (WISH) - Several family members were tied up with duct tape Police are looking for two suspects who managed to heat up a bottle for a crying baby while robbing a home Friday morning.
Indianapolis Metro Police Department detectives said two suspects forced their way into a home just after 8:30 a.m. Friday morning with intentions to rob the family.
Police said two men came up to the home, in the 6100 block of East 21st Street, asking for jumper cables for a broken down car. They left, then later came back to the home and knocked on the door. That's when police said one of the suspects pulled out a shotgun and forced their way into the home, tying up two adults and a teenager.

Comment:
A robber warming up a bottle for a crying baby only tells us that this is a normal person with their conciousness operating at varying levels, I just hope they checked the temperature of baby milk before giving it to the baby ...
---
Woman causes riot at U.S. store after lying that she'd won the lottery and wanted to spend it on clothes for everyone there
Daily Mail, 15th October 2009

"A woman who told store-goers in a U.S. shop yesterday that she would buy all their clothes ended up causing a riot when customers realised it was a hoax. Angry customers threw merchandise around as they looted the store. Police said it looked as though a hurricane passed through it. The woman, named in local reports as Linda Brown, pulled up outside the Burlington Coat Factory in Columbus, Ohio yesterday in a Hummer limo."

Comment:
As I monitor the news, I ignore many stories about unbalanced people because my emphasis is to show how people are now reacting very quickly due to widely fluctuating geomagnetic conditions. So, when people are triggered by an emotional event, the behavioural response can be totally disproportionate. Psychologists and scientists have written various papers surrounding this issue and some papers are referenced in my book. Here, this is a mentally ill woman causing a riot, as it seems disappointed shoppers were the ones who were suddenly triggered and then went crazy as their response... But of course, psychologists would call this mass hysteria....
---
The Yale Killing: How Common Is Workplace Violence?
Time, 19th September 2009

"The Sept. 8 killing of Yale graduate student Annie Le, just days before she was to be married, was another harrowing instance of what authorities called "workplace violence." Police in New Haven, Conn., described Le's strangulation death in a campus lab as part of an increasing national trend in jobsite brutality.
"This is not about urban crime, university crime, domestic crime," said New Haven police chief James Lewis on Sept. 17, after authorities arrested Le's co-worker, "but an issue of workplace violence, a growing concern around the country."

Comment:
Due to the dramatic changes in the strength of the electromagnetic signals that we use to balance our brains, humans are now more prone to swinging into extreme states of unbalance at a faster rate. The professionals tell us that often the emotional trigger may have nothing to do with the current circumstance, but imbalanced people will lash out at those around them. At the moment, parts of the metaphysical community have understood the need for greater balance in this time of evolutionary change, despite the lack of scientific validation. I actually went to a great deal of trouble to research this and my analysis and research details can be found in my book, Tuning the Diamonds: Electromagnetism & Spiritual Evolution. To my amazement, I discovered that the Egyptians understood the link between periods of unstable geomagnetic conditions and the effect on spiritual evolution and so devised ways to counteract what they saw as a malevolent force, which they encoded in their mythology.
---
China 'covers suicide bridge in butter'
China Daily, September 2009

Copy:
Government officials in south-east China have ordered workers to cover a 1,000 ft long steel bridge in butter to prevent citizens from using it to attempt suicide.
All the climbable surfaces on the structure in Guangzhou have been covered in greasy fat to put an end to the spate of people threatening to jump from it, The Sun reports. Government spokesman Shiu Liang said: "We tried employing guards at both ends but that didn't work - and we put up special fences and notices asking people not to commit suicide here.
"None of it worked - and so now we have put butter over the bridge and it has worked very well. Nobody can get up there and nobody who tries ever falls."
Bridge guard Wong Man added: "The butter makes the bars and frames slippery and hard to climb on to, and we can easily catch them.
"Each time somebody threatens to commit suicide to get media attention or sympathy over personal problems we end up with several hours of tailbacks and there were lots of complaints.
"Since we put up the butter there have been no problems with these attention seekers."

Comment:
I don't think this is a joke, I think this Chinese report is totally serious!?!
---
Man killed by shards of glass after hurling girlfriend through shop window
Daily Mail, 11th August 2009

"A man bled to death when he was impaled on a large shard of glass after throwing his girlfriend through a shop window in a street row. The 30-year-old victim was seen arguing with the woman in the Regent Street area of London's West End shortly after 2am today. Witnesses told police he hurled the woman against the window of a branch of Banana Republic up to three times."

Comment:
This is another example of a man who goes into an extreme state of imbalance and tries to kill his female partner, but only ends up killing himself!
---
The very fabric of society is breaking down around us. What the hell is there left to believe in?
The Guardian, 13th July 2009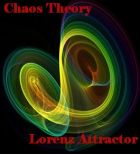 "It's all gone wrong. Our belief in everything has been shattered by a series of shock revelations that have shaken our core to its core. You can't move for toppling institutions. Television, the economy, the police, the House of Commons, and, most recently, the press ... all revealed to be jam-packed with liars and bastards and graspers and bullies and turds.
And we knew. We knew. But we were deep in denial, like a cuckolded partner who knows the sorry truth but tries their best to ignore it. Over the last 18 months the spotlight of truth has swung this way and that, and one institution after another was suddenly exposed as being precisely as rotten as we always thought it was."

Comment:
All that is happening is that the general public are being exposed to the truth, that's all. This will give many people an opportunity to examine their values and decide what they want for the future. If we view this with a wider perspective, there cannot be any change to a stable energetic system wthout chaos, it's a fundamental rule of energy. The 'system' is corrupt and encourages people to maintain a low level of consciousness. Let's say that humanity is being invited to raise their consciousness for a better world. The chaos is worth it. By the way, the undesirables are within the religious and spiritual community masquerading as 'angels of light'. Don't just believe everything that someone tells you, especially if you are giving them access to your energy field.....
---
Lady GaGa's reveals her craziest outfit yet... as she strips naked for a photoshoot
Daily Mail, 5th July 2009


"Her outlandish hairdos, crazy outfits and penchant for carrying a tea cup have won Lady GaGa countless column inches. But the pop sensation has revealed what must be her craziest outfit yet - by posing topless for a photoshoot. The Pokerface singer wears nothing but a space-orbit hat by designer Nasir Mazhar in the provocative shoot."

Comment:
For those of you who are new to this blog, the icon most often used for stories related to imbalance is the image on the far left! Intuitives and psychics tell us that there are electromagnetic rings around the head that are horizontal and vertical when we are balanced, but when we are unbalanced, they become tilted. The science is explained in my book,
Tuning the diamonds: Electromagnetism and Spiritual Evolution
and Lady GaGa has kindly modelled an example!
---
Pictured: Flight diverted after passenger takes all his clothes off
Dail Mail, 2nd July 2009

"A US Airways flight had to be diverted yesterday after a passenger stripped naked and assaulted a flight attendant when she tried to make him put his clothes back on.
Keith Wright, 50, of New York, was arrested by two off-duty law enforcement officers who were on board the plane. He took all his clothes off while sitting in his seat in the back of Flight 705 from North Carolina to Los Angeles on Tuesday evening. There were 148 passengers on board the plane. When a flight attendant asked him to put his clothes back on, he did not respond. 'She asked him on more than one occasion to put on his clothes. She covered him with a blanket and he took that off,' a spokesman said. Wright - who told the FBI he suffers from bi-polar disorder and had not taken his medication that morning - then punched and kicked the flight attendant. She asked two off-duty law officers for help, according to a criminal complaint. "

Comment:
Please note the increasing reports of disorderly behaviour on flights. Ok, the man had not taken his medication, but it does not help the situation when an airline uses nakedness for gaining people's attention during flight safety briefings! See
Airline crew bares all to get flyers' attention
Reuters, 2nd July 2009
"(Reuters) - Air New Zealand has hit on a novel way to make sure even the most jaded flyers keep their eyes glued on its flight safety briefing. The national carrier's safety video for domestic services on its Boeing Co 737 planes show pilot and cabin crew dressed only in body paint."
Update
More nakedness!
Staff strip naked to improve morale
The Telgraph, 2nd July 2009
"Staff at a design and marketing company in Newcastle spent a day working together naked after being told it would improve their morale."
---
Pensioners 'kidnap and torture' financial adviser
The Telegraph, 24th June 2009

"A group of wealthy pensioners have been accused of kidnapping and torturing a financial adviser in Germany after he lost £2 million of their savings in the financial crisis. The men, dubbed the "Geritol Gang" by police after an arthritis drug, face up to 15 years in jail if found guilty of subjecting German-American James Amburn to the alleged four-day ordeal.
Two of his kidnappers are said to have hit him with a Zimmer frame outside his home in Speyer, western Germany, before he was bound up with duct tape, bundled into the boot of a car and driven 300 miles to the home of two of the abductors on the shores of Lake Chiemsee in Bavaria. "I was bleeding from my eyes, nose and my mouth," he said. "But the nightmare had only just started." During his alleged confinement in an unheated cellar, Mr Amburn, 56, claims he was burned with cigarettes, beaten, had two of his ribs broken was hit with a chair leg and chained up "like an animal."

Comment:
This is one hell of story....
---
Woman blasts off boyfriend's penis with firecrackers
MosNews, 26th May 2009

"A Russian woman got so upset by the news that her boyfriend intended to leave her that she tied several firecrackers to his penis and exploded them, the Life.ru web-site reports. [...]
When Alik started moving out Kira suggested that they had a farewell dinner. After a hearty meal and some heavy drinking Alik fell asleep. The girlfriend tied several firecrackers to Alik's penis and exploded them. "

Comment:
One could only imagine that this woman would have to plea insanity....
---
Man uses gun for backscratcher, shoots himself
Dallas News, 13th May 2008

" A Fort Worth man trying to scratch an itch on his back used a revolver and accidentally shot himself. Jorge Espinal, 44, was drinking beer and playing poker around 3 a.m. Sunday in his home in the 3500 block of Montague Street, when he got up from the table and walked into another room, said Fort Worth police Lt. Kenneth Dean. "He told officers he had an itch on his back and grabbed the first thing he could get a hold of, which was a revolver," Lt. Dean said. "The gun went off."

Comment:
I couldn't resist this story, it would have been a definite Darwin award if he had killed himself....
---
Prison officer zaps children with 50,000-volt stun gun 'to show them what a day at work is like'
Daily Mail, 3rd May 2009

"Prison officer Walter Schmidt wanted to give his colleagues' children a taste of what their mums and dads get up to at work while showing them around a Florida jail. So to make the youngsters' experience all the more realistic as they toured Franklin Correctional Institution during the lock-up's 'Take our Daughters and Sons to Work Day', he decided to zap them with his 50,000-volt stun gun."

Comment:
I suppose, this person's level of concern for an another human being has been completely eroded. I do not generally report on the madness of electromagnetic humans being yapped with 50,000-volt stun guns, as it is obvious what the human response will be.
Update 17th May
;
Prison officers sacked for using stun guns on kids
.
---
Tibetan monks 'held after riot'
BBC News, 22nd March 2009

"Some 93 monks have been held by Chinese police after a riot in an ethnically Tibetan town, state-run media report. The monks were held after a crowd of at least 100 attacked a police station in La'gyab township in Qinghai province on Saturday, Xinhua news agency said. The agency quoted officials as saying policemen and government staff had been assaulted and "slightly injured". The unrest was apparently sparked after a monk detained for advocating Tibetan independence escaped from jail."

Comment:
Feelings are still running high and being aggravated by the chaotic electromagnetic environment.
---
Motorist who drove along railway line tells police sat nav was to blame
The Telegraph, 17th March 2009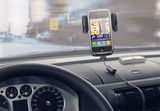 "
A motorist who drove along 20ft of a railway line told police officers his sat nav had directed him to turn on to the track.
Motorist claims sat nav sent him along railway line A motorist who drove along 20ft along a railway line told police officers his sat nav had directed him to turn on to the track Photo: BLOOMBERG Officers found Satlegh Mohammadi stood next to his Ford Fiesta on the tracks after they were flagged down by Network Rail workers shortly after midnight. He claimed he had been listening to his satellite navigation system which instructed him to turn right at a town centre level crossing."

Comment:
A reminder that GPS is not always accurate and there are people who will follow them blindly without regard to common sense.
---
Buddhist stole antique statue "to pray"
Reuters, 3rd March 2009

TOKYO (Reuters) - A Japanese man whose home was found packed with Buddhist statues told police he had stolen some from temples in the ancient capital of Kyoto so he could pray to them, domestic media said Tuesday. Police found 21 statues of Buddha in the 59-year-old's house after he was arrested on suspicion of stealing a wooden Buddha figure from a temple in Kyoto.
"I stole this because of my devotions," a Kyoto police spokesman quoted Itsuo Abe as saying of the 70 cm, early 17th century statue, which belonged to Kenninji, a Zen temple founded in 1202. "I like Buddha statues. I took it home and prayed to it every day."

Comment:
Maybe this story tells us that we need to watch for those who appear to be spiritual, but actually are quite unbalanced in their social interactions.
---
'Warped' teen convicted of shooting his parents in the head after they took away his X-Box game
Daily Mail, 14th January 2009

"A teenager convicted of killing his mother 'may have had his mind warped by playing a violent video game', a judge heard. 17-year-old Daniel Petric shot both his parents in the head with a shotgun after they took away his video game. He then fled the house in Lorain County, Ohio, U.S., clutching his copy of 'Halo 3', one of the flagship titled for the Microsoft Xbox 360 console. [...]
Although the defence did not contest the facts around the shooting, Defense Attorney James Kersey argued the teenager was not guilty by reason of insanity, claiming the computer game had affected his sense of reality."

Comment:
There seems to be an increasing number of similar stories and so one has to wonder how many more deaths before it becomes obvious that some are programming themselves to become killers.
---
The two villages where mothers killed EVERY baby born a boy for ten years
Daily Mail, 28th November 2008

"The Papua New Guinea jungle has given up one of its darkest secrets - the systematic slaughter of every male baby born in two villages to prevent future tribal clashes.
By virtually wiping out the 'male stock', tribal women hope they can avoid deadly bow-and-arrow wars between the villages in the future.
'Babies grow into men and men turn into warriors,' said Rona Luke, a village wife who is attending a special 'peace and reconciliation' meeting in the mountain village of Goroka.
'It's because of the terrible fights that have brought death and destruction to our villages for the past 20 years that all the womenfolk have agreed to have all new-born male babies killed,' said Mrs Luke.
'The women have had enough of men engaging in tribal conflicts and bringing misery to them.'

Comment:
I suppose they were simply desperate, but the solution is very short sighted....
---
Italian couple killed 4 neighbors [for making too much noise]
Washington Post, 26th November 2008

"An Italian man and his wife were sentenced to life in jail for slitting the throats of four neighbors, including a two-year-old toddler who they said made too much noise, a court said on Wednesday. Olindo Romano and his wife Rosa Bazzi confessed during the investigation to slitting the throats of 30-year-old Raffaella Castagna, her young son Youssef, her mother and a neighbor."

Comment:
I decided to add this entry because it reminded me of someone who told me that they wanted to kill their neighbours because they made to much noise. At the time I was shocked, because this person had previously tried to convince me of their high spirituality! People are becoming more susceptible to extreme unbalanced states as the electromagnetic chaos and environmental signals heighten unresolved emotions and push people over the edge over trivia things.
See also:
Man killed for not sharing karaoke microphone
---
Japanese man stabs bureaucrat over pet death
Yahoo News, 23rd November 2008

"TOKYO (Reuters) - A Japanese man upset by the death of his pet turned himself in after fatally stabbing a bureaucrat and his wife, Japanese police and media said on Sunday."
"While Japan still has relatively low crime rates, the country has been shocked in recent years by several grisly stabbings. In June, a man who said he was tired of life went on a stabbing rampage in Tokyo's crowded shopping district of Akihabara, killing seven people and wounding a dozen others."

Comment:
Well, as the electromagnetic conditions worsen, those loaded up with emotional issues are going to swing into extreme imbalance. Worldwide, we are already starting to see some really senseless, gruesome and bizarre murder incidents.
---
Former Police Chief in Argentina Kills Himself on Live TV
BBC News, 22nd November 2008

"A former police chief in Argentina, wanted for alleged crimes against human rights, has shot himself dead in front of television cameras. Mario Ferreyra was giving an interview on top of a water tank at his home in the northern province of Tucuman. Police were coming to arrest him when he killed himself."

Comment:
I have tried to explain the concept of people with emotional issues quickly swinging into unbalanced states due to unstable geomagnetic conditions. One of the ways I have sought to do this, is to provide examples when respected members of societies, who are usually highly vetted so that they can cope with the demands of their position, somehow fail and demonstrate abberant behaviour, this is another example.
---
Former Mr Gay UK 'slit lover's throat then marinated his diced flesh with fresh herbs'
Daily Mail, 7th October 2008

"A gay chef murdered his lover, cut out part of his leg, seasoned it with herbs and fried it, a court has heard. Anthony Morley, 35, chewed one of the pieces before throwing it into his kitchen bin. Morley, a former holder of the Mr Gay UK title, then walked to a nearby takeaway restaurant and told horrified staff: 'I have killed someone, call the police'.

Comment:
Due to unresolved emotions, people can swing into extreme mental imbalance, aggravated by natural environmental signals. In the years ahead, this will become more of an issue as explained in my book,
'Tuning the Diamonds'
. The main issue here is our psychologists tell us that very often, the emotional issues that influence our mental thinking are not necessarily related to a current situation, but are often much more deep seated, yet they can appear to produce extreme and abberate behaviour.
---
Woman walks through market holding severed head of man who tried to rape her
Daily Mail, 17th October 2008

"Crowds in a busy market fled in terror as a woman walked among them holding aloft the severed head of a man who had attacked her. Covered in blood, she held the head high like a trophy, said police - her way of showing that she had delivered her own kind of justice to her attacker. The gruesome scene was played out in Makkapurva village, 170 miles south east of the Indian city of Lucknow, where, last night, the woman was being held behind bars."

Comment:
We have been warned!
"The evolutionary pressures upon individuals and society are extraordinary, and those individuals who are less centered (psychologically imbalanced) may experience an increase in irrational behaviors. Many countries around the world are already seeing a rise in irrational acts and unusual crimes." link
OK, the guy got whacked, but it's where she parades around the market holding his head up as a trophy, with no regard for others, that must indicate this woman had swung into a complete state of imbalance.
---
Warring monks threaten destruction of the Church of the Holy Sepulchre
Times Online, 15th October 2008

"A long-running row over the rights to a rooftop section of the Church of the Holy Sepulchre could bring the entire structure tumbling down, destroying Christendom's holiest site."
"Yigal Bergman, the engineer who led the investigation, reported that the church, situated in the Christian Quarter of the Old City of Jerusalem, was in a dangerous state of construction. "The structures are full of serious engineering damage that creates safety hazards and endangers the lives of the monks and the visitors. This is an emergency".

Comment:
Forget about the church needing repairs, these people have completely forgotten their role as ambassadors of light.... some of the incidents listed here are completely shameful.....
---
'Robin Hood' bank manager stole £7m from rich clients and gave it to needy customers
Daily Mail, 16th September 2008

"A bank manager behaved like a real-life Robin Hood by taking millions of pounds from rich clients and giving it to needy customers. Benedict Hancock, a 39-year-old father of two, channelled more than £7million into the accounts of companies in trouble."
"Accordingly, when some of the firms needed extra cash to see them through difficult times, he loaned them money from his better-off customers, setting up numerous false accounts to transfer millions from rich to poor. In most cases the holders of the plundered accounts did not notice that the money was missing. If they did, Hancock told them that the money had been invested in ultra-safe Bank of England bonds."

Comment:
Quite an interesting story!
---
Workplace violence comes in many forms
OC Register, 19th August 2008

"A flash of anger over a blown deadline or losing out to a romantic rival could be just enough to tip the balance, erupting into an office brawl with your co-workers in the primo ringside seats. Or it could fly under the radar as sexual harassment, intimidation, threats and emotional abuse – basically all the real life skills you picked up during third-grade recess.
According to the Justice Department number whiz kids, an average of 1.7 million "violent victimizations" happened on the job every year from 1993 through 1999. Nearly 1,000 people a year are murdered at work, but most of these violent acts – 95 percent – were simple aggravated assaults."

Comment:
As the build-up of energies accelerates and all our emotions are amplified, those with too much unresolved emotional issues will go into an extreme state of imbalance very quickly. So, is it conceivable that we could get to the stage where workers are checked to see if they are balanced before they are allowed in the workplace? Currently, many people are only interested in their neighbours social status, but in the future, it's a possibility that all people will care about is how balanced they are instead.
---
Help! Police! Quick! I can't stop my ice-cream melting
The Times, 9th August 2008

"Japanese adults, say police across the country, are calling hyakutouban – the equivalent of the British 999 – for increasingly trivial and ridiculous domestic reasons. In Kyoto, it is calculated that more than a quarter of emergency calls to the police involve no crime or danger and often represent the mildest everyday inconveniences.
The new flood of calls has included numerous complaints by men that their girlfriends have left them and others that vending machines have failed to return the correct change. Some demand immediate police responses to irregularities with train timetables or simply express general qualms: one person dialled 110 to declare a fear of snakes and seek official advice."

Comment:
I wonder if this lack of taking responsibility is another milder symptom of mental imbalance. My favourite complaint is the person who cycled to a railway station and then telephoned the police to complain that her bottom hurt. LOL!!
---
Man beheads his girlfriend in front of horrified villagers in Greek holiday hotspot
Daily Mail, 4th August 2008

"A Greek cook decapitated his girlfriend and then paraded her head around the picturesque tourist island of Santorini. During a furious row with his girlfriend, Athanassios Arvanitis, 31, first beheaded her dog before turning his butcher's knife on her. Arvanitis then roamed the village of Vourvoulos with his girlfriend's head as terrified neighbours locked themselves in their homes and called the police. 'He was walking around, carrying her head and telling the astonished villagers not to stop him,' said one police official.
'They knew he had psychological problems ... but they didn't expect he would reach this point.'
"

Comment:
Oh well, I wonder how bad things need to get before people realise that environmental factors are generating extreme behavioural abberations. I have noted on this blog before, that often, the worst abberrations are generated by strong emotions when couples argue.
---
Bankers Use Secret Clinics, Nurses to Beat Breakdowns
Bloomberg News, 11th July 2008

"Even in a world of six-figure salaries, bankers report an atmosphere of unhappiness. Fifty-eight percent of people working in banking and finance say they have seen someone cry as a result of stress at work, according to an nfpSynergy report for the Samaritans, a confidential help line that fields more than 13,000 calls daily, 20 percent from suicidal people. The industry was recently ranked last in the City & Guilds Happiness Index, based on a survey of 2,000 people in 20 professions. Beauty therapists were first."

Comment:
This article is an eye-opener, nurses dressing up in suits to babysit tops CEOs whilst they conduct meetings when they are still ill......the mind boggles.....
---
GP attacked train steward in first-class dining car 'because he put his plate down too hard'
Daily Mail, 18th March 2008

"It started as a brief argument in the first class dining carriage of a train - and ended up nearly derailing a GP's career. Dr Russell Walshaw threw a plate which struck a steward after the two rowed on a GNER train."

Comment:
Can you imagine what life will be like with society full of unbalanced people who fly off the handle over the smallest thing? Well, as the environmental conditions start to enforce the new "terms and conditions" for living on planet Earth, people from all walks of life, rich and poor, it won't matter, will become very problematic.....
---
Teen Kills Father Over Internet Use
Comcast News, 6th March 2008

"A Mesa teenager says he fatally shot his father last month because he wouldn't let him use the Internet, police reports show. According to a Mesa police report released Wednesday, 15-year-old Hughstan Schlicker told a homicide detective that he considered committing suicide in front of his father after finding a 12-gauge shotgun and ammunition in the garage of their home, but decided to murder his father instead and then commit suicide."

Comment:
Stories like this is why I went to estraordinary lengths to research, write and publish my book. As evolutionary energies pour down on Earth, many with lots of unresolved emotional issues are not going to be able to cope. I have dedicated my life to explaining what is happening and what has to be done to help people get through this amazing time of evolutionary change.
---
Hundreds evacuated from North Sea oil platform after 'dream' sparks bomb alert
The Guardian, 11th February 2008

"According to one report, the scare started when a woman employee on the rig was overheard recalling a dream she had had about a bomb on the platform. Jake Molloy, general secretary of the Offshore Industry Liaison Committee, one of the biggest unions representing offshore workers, said: "It was complete madness. This girl had a dream about a bomb being on board and she was a bit shaken. The next thing anyone knew workers were being evacuated." He said the rumour that a bomb was on the accommodation block - or "flotel" - had spread to senior managers within an hour. "It was complete madness on behalf of everyone. There was never any reason to evacuate the platform."

Comment:
This report is hard to believe, "management" by defintion are supposed to be "level-headed".
---
Oddly, Hypocrisy Rooted in High Morals
Yahoo News, 15th November 2007

"In the new study, detailed in the November issue of the Journal of Applied Psychology,
researchers find that when this line between right and wrong is ambiguous among people who think of themselves as having high moral standards, the do-gooders can become the worst of cheaters.
The results recall the seeming disconnect between the words and actions of folks like televangelist and fraud convict Jim Bakker or admitted meth-buyer Ted Haggard, former president of the National Evangelical Association, an umbrella group representing some 45,000 churches."

Comment:
I have come to the conclusion that you cannot pay attention to what people say, it's what they do, so I have learnt to give people enough rope and wait for them to hang themselves....
---
Couple Make Burglar Clean Up at Gunpoint
Associated Press, 19th October 2007

"We made this man clean up all the mess he made, piles of stuff, he had thrown out of my drawers and cabinets onto the floor," Tiffany McKinnon said.
When police arrived, Bullock complained about being forced to clean the home at gunpoint.
"This man had the nerve to raise sand about us making him clean up the mess he made in my house," she said. "The police officer laughed at him when he complained and said anybody else would have shot him dead."

Comment:
Sometimes, the level of imbalance is such, you just have to laugh!
---
Chinese man drops dead in Internet cafe after 3-day gaming binge
Breitbart.com, 17th September 2007

BEIJING (AP) - A man in southern China appears to have died of exhaustion after a three-day Internet gaming binge, state media said Monday. The 30-year-old man fainted at a cybercafe in the city of Guangzhou on Saturday afternoon after he had been playing games online for three days, the Beijing News reported.
Paramedics tried to revive him but failed and he was declared dead at the cafe, it said. The paper said that he may have died from exhaustion brought on by too many hours on the Internet.
The report did not say what the man, whose name was not given, was playing.
It said that about 100 other surfers "left the cafe in fear after witnessing the man's death."

Comment:
Note the interest in what game the man was playing when he died!?!
---
Teenager confesses to killing and eating room-mate
The Times, 29th August 2007

It's the whoops! "Just look what happened here" statement that is freaking me out! I feel sorry for the police officers,
"We are supposed to be prepared for situations like this, but this surpasses the limits of imagination."
Officers who attended will receive counselling."

Comment:
Sending golden light right now!
---
Woman charged with murder after being asked for 25¢
The Enquirier, 8th August 2007

Comment:
Well, I really wonder how many will be able to handle the stress as we go through the chaotic process of evolutionary change. I also seriously wonder what is in store for mankind and whether the Universe will come down hard and deal directly with the most undesirable elements on the planet. Technically, I suggest those people with the hearts that cannot beat at the higher frequencies of love are going to be severely tested.
---
Boss kills workers who asked for raise
CNN.com, 31 July 2007

"As I understand, the employees were not really happy about the pay, and they had questioned him about it over the course of time," Popham said. "That morning he said he just snapped."

Comment:
Just imagine what life will be like in the workplace, surrounded by people who don't know how to find mental and emotional stability as the geomagnetic conditions on this planet severely worsen. In this situation, raising your own level of consciousness is an act of self preservation, as well as helping to stabilise those around.
---
Attempted robbery ends in group hug
Yahoo News, 13 July 2007

WASHINGTON - Police on Capitol Hill are baffled by an attempted robbery that began with a handgun put to the head of a teenager and ended in a group hug.

Comment:
I consider the behaviour of the potential victims to demonstrate a very high level of consciousness and the potential robber appreciated the kindness. I think all true spiritual Masters would be proud.
---
Bride Attacks Groom With Shoe
Breitbart.com, 10 July 2007

Comment:
Amazing! A bride and groom who can't even manage to get through the usual wedding day pleasantries before getting into a fight and the bride ends up in jail! I note that the bride had been taking anti-depressants and drinking which is bizarre when the wedding day is supposedly one of the happiest day of a person's life. So, why do I highlight these stories? I believe that the electromagnetic environment, combined with people with too much unresolved emotional baggage, means that "imbalance" is now becoming endemic.
---
N.H. bank robber disguises self as tree
USA Today, 9 July 2007

Comment:
I will admit that when I saw the healines for this story, I ignored it for being too ridiculous, but then I saw the video image of the robber disguised as a tree and realised that this had to be documented as another example of total "imbalance". OK, he wanted to disguise himself but there is also a need to be inconspicuous too!
---
Belgian guest finds frozen bodies
BBC News, 5th July 2007

"A Belgian man has been arrested after a dinner guest helping to clear up after the meal opened a freezer and found the bodies of the host's wife and stepson."

Comment:
How's that for i-scream dessert!
---
Judge loses $64 million lawsuit over trousers
The Sydney Morning Herald, 26 June 2007

Comment:
Well, thank goodness that sanity has prevailed! This case has highlighted the american fondness for suing anybody over the slightest thing in the hope of mega riches. Now that this judge has been exposed as unbalanced and greedy, it will be interesting to see if and when he gets removed from his position, for bringing his profession into disrepute.
---
US Judge Suing For $54 Million Over Pants Cries In Court
Associated Press, 12 June 2007

A judge had to leave the courtroom with tears running down his face Tuesday after recalling the lost pair of trousers that led to his $54 million lawsuit against a dry cleaner.

Comment:
I will report when this judge sets struck off!
---
Judge Now Wants Just $54M From Cleaner
Breibart.com, 6th June 2007

Comment:
We obviously live in a world that is totally unbalanced and the imminent arrival of blasts of universal energy will start to correct this situation. So even though there are many examples of unbalance in our world, we still hold certain members of society in high regard and judges are expected to be "balanced". Thus a judge suing his dry cleaners for $54 million dollars for losing his pants does not demonstrate any sense of balance whatsoever.
---
Train Kills Man Trying to Kill Woman
The Associated Press, 21st May 2007

Comment:
Bizarrely, a man was killed whilst attempting to murder his girlfriend. He parked his car on a railway line and then jumped out of the car, but got killed when the train pushed the car off the track killing him instead. He was never going to get away with this, but as he had moved into a totally unbalanced state, his judgement had become severely impaired!
---
Run-over girlfriend files for marriage
KOB TV, 11th May 2007

Comment:
The story goes like this, a pregnant woman is run over by her boy friend after an argument and when a passerby seeks to intervene, he is also run over and consequently killed. After a police chase, the killer is locked up. A week later, the pregnant girl friend decides too marry her killer boyfriend, who we must remember, unsuccessfully tried to kill her unborn child too. Folks, it's hard to make these stories up, but we are living in a time where people can easily swing into extreme imbalance and become mentally very unhinged.
---
Man cuts off penis in restaurant
BBC News, 24th April 2007

Comment:
Can you imagine the scene. You are busy having a nice evening dinner in a quiet restaurant when some geo-madman comes racing in, hacks off his appendage and tries to kill himself. You can't make these stories up!
Update 30th April
. I read another version of this story where apparently the guy jumped onto the table and cut off his whatsit in full view of diners, apparently there was blood everywhere. Some intuitives have seen into the future that mental illness is going to dramatically increase. Scientifically, I have proven this by my research as the geomagnetic/EM conditions worsen, more people will not know how to balance. I decided that I was not interested in a living in a world full of geo-mad people and I decided to try and educate others in what's going on. I am not prepared to sit back and dispassionately watch.
---
Nasa killer 'had bad job review'
BBC News, April 21, 2007

Comment:
Well, the EM conditions on this planet could get really bad. I realised that a new friend understood the situation, when he told me that he believed people would have to PROVE they were balanced before they would be allowed into the work place. I have said this before, it could get to the stage where people will not care about the social status of their neighbours, they will only care about whether they are "balanced".
---
Groom runs over bride day after Las Vegas wedding
ABC13.com, 6th March 2007

Comment:
Yes, the newspapers are full of crazy stories, but quite frankly this story still has a shock factor. Within 24 hours of marriage, a man decides to deal with his argumentative new wife by running her over with his car. Beyond belief. For new readers, this story demonstrates that in the chaotic electromagnetic conditions on Earth, unbalanced humans will be driven by emotional factors that may even be totally unrelated to current circumstances. The science that explains the relationship between our emotions, unresolved issues and fluctuating environmental geomagnetic fields is explained in the book
Tuning the Diamonds
.
---
Row over angry, penis-removing doctor
www.metro.co.uk, January 16, 2007

Comment:
People who work in already stressful occupations and don't know how to balance themselves will demonstrate behavioural aberrations in fluctuating geomagnetic conditions. This is a good example!