Susan Joy Rennison's
Website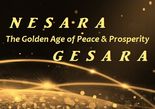 NESARA GESARA
November 2020.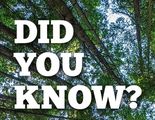 NESARA GESARA
Did You Know
November 2020.


---


Deliverance From Evil
October 2020




The Q Phenomenon
October 2020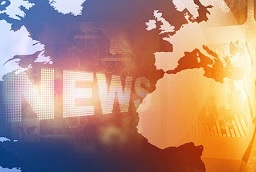 Deliverance From
The Media Matrix
November 2020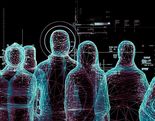 Deliverance From
Deep Fakes - Part1
November 2020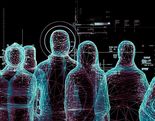 Deliverance From
Deep Fakes - Part2
December 2020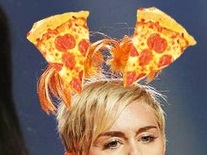 #PizzåGåte
December 2020


Essential Swamp Draining:
The Epstein Files
December 2020


Deliverance From
Human Trafficking
January 2021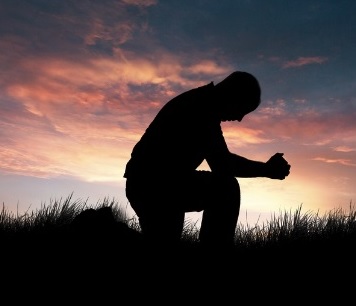 The Gospel of Q
February 2021

More Coming....
---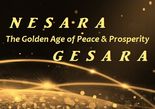 NESARA GESARA
November 2020.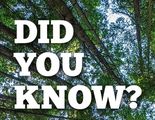 NESARA GESARA
Did You Know
November 2020.

Joyfirepublishing webpages

have been restored.
October 2016.
Joyfire Publishing
Space Weather & Energy Driven Evolutionary Change


The Celestial Deluge &
Arrival of Cosmic Fire

Welcome to the Susan Joy Rennison website!
| | |
| --- | --- |
| This website is meant for intelligent people who want to understand the new phenomenon of space weather and how it relates to rapid evolutionary change. I provide the science and metaphysics of why the citizens of planet Earth have entered a New World Age dominated by aether or space. Moreover, the huge amount of information collected on this website, explains why new disaster preparedness efforts are being introduced by governments worldwide. | |
Slideshow: The Joyfire Space Weather "Facts" Introductory Slideshow

Click image above or here
Please watch this introductory slideshow that summarises the main issues associated with the new phenomenon of Space Weather and the inevitable implications of energy driven evolutionary change.
---
The New Cosmic Age has arrived!
Slideshow: A New Cosmic World Age Dominated By Space Weather — Driving Evolutionary Change Click icon or here

Please watch this short introductory slideshow that highlights the atmospheric impact of Space Weather. p>
---
Please note: I am NOT a New Ager and this is NOT a New Age website. Please read my Joyfire Philosophy webpage and my essay Spiritual Evolution in the Cultic Milieu , where I make it very clear that not every Seeker in the Cultic Milieu is a New Ager and thus steeped in certain New Age beliefs.
Susan Joy Rennison,
B.Sc. Hons. (Physics with Geophysics)
Susan Joy Rennison quotes:
"Space Weather is now a fact of life."
"We are all astronauts now!"
Tuning The Diamonds,
September 2006
"We must spiritually evolve as part of the new terms & conditions for living on Earth."
Joyfire Tour – Evolutionary Change, December 2006
"Space Weather will force many changes in how we do business on this planet."
News of the Imbalance,
April 2007
---
NASA Press Release:
"Earth and space are about to come into contact in a way that's new to human history."
"We're on the threshold of a new era in which space weather can be as influential in our daily lives as ordinary terrestrial weather."
As the Sun Awakens, NASA Keeps a Wary Eye on Space Weather
NASA News, 4th June 2010
---
White House Executive Order:
"Space weather has the potential to simultaneously affect and disrupt health and safety across entire continents. Successfully preparing for space weather events is an all-of-nation endeavor that requires partnerships across governments, emergency managers, academia, the media, the insurance industry, non-profits, and the private sector."
Executive Order –– Coordinating Efforts to Prepare the Nation for Space Weather Events
The White House, 13th October 2016
---
Website Statistics
Between 1st May 2008 & 31st December 2012, there have been:

Hits: 32,890,564
Page views: 1,735,407
Visits: 414,635

These statistics are provided by Webalizer Version 2.01.

Basic info on website statistics here


Visitor Locations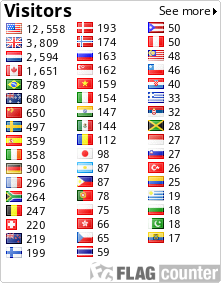 This website is best viewed with the FireFox browser, you can download it here

click icon