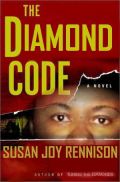 The Diamond Code
Revealing the Mysteries
Da Vinci Style!
22nd July 2007

DNA & Environment
May 2007






Updated July 2005



The "Semmelweiss Syndrome"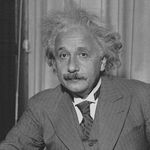 Science Talk
Towards a
New Paradigm
§Part 1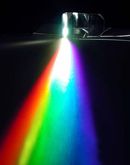 § Part 2.

Healer Science
Research Highlights
Video, Podcast & Internet Radio
Show Listing



Jay Alfred – Dark Plasma



Jay Alfred
Dark Plasma – Articles

Holoscience.com

Electric Universe
Don Scott's
www.electric-cosmos.org
Website & book
The Electric Sky

The Plasma Universe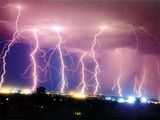 Anthony Peratt's
Plasma Universe

The World of Electromagnetism
Tom Bearden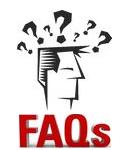 FAQs
12th January 2013

This website is best viewed with the FireFox browser, you can download it here

click icon
Space Weather & Energy Driven Evolutionary Change


The Celestial Deluge &
Arrival of Cosmic Fire

Milestones
"For also knowledge itself is power"
Meditationes Sacrae (1597)

FRANCIS BACON (c. 1561-1626),
English philosopher, essayist, courtier, jurist, and statesman.
Tuning the Diamonds placed in the
UK National Archives
Tuning the Diamonds – Electromagnetism & Spiritual Evolution has now become part of the United Kingdom National Published Archive. Thus the following five Libraries will ensure that the book will "become available to present and future generations".






Joyfire Comment
Finally, this groundbreaking and sensational book has achieved some academic recognition, as the book was only placed in the UK National Published Archive on request, with no legal obligation by the Legal Deposit Agency or by Joyfire Publishing. As the author, I consider this event my highest academic achievement and accolade to date.
Susan Joy Rennison quotes:
"Space Weather is now a fact of life."
"We are all astronauts now!"
Tuning The Diamonds,
September 2006
"We must spiritually evolve as part of the new terms & conditions for living on Earth."
Joyfire Tour – Evolutionary Change, December 2006
"Space Weather will force many changes in how we do business on this planet."
News of the Imbalance,
April 2007
---
NASA Press Release:
"Earth and space are about to come into contact in a way that's new to human history."
"We're on the threshold of a new era in which space weather can be as influential in our daily lives as ordinary terrestrial weather."
As the Sun Awakens, NASA Keeps a Wary Eye on Space Weather
NASA News, 4th June 2010
---
White House Executive Order:
"Space weather has the potential to simultaneously affect and disrupt health and safety across entire continents. Successfully preparing for space weather events is an all-of-nation endeavor that requires partnerships across governments, emergency managers, academia, the media, the insurance industry, non-profits, and the private sector."
Executive Order –– Coordinating Efforts to Prepare the Nation for Space Weather Events
The White House, 13th October 2016
---
Website Statistics
Between 1st May 2008 & 31st December 2012, there have been:

Hits: 32,890,564
Page views: 1,735,407
Visits: 414,635

These statistics are provided by Webalizer Version 2.01.

Basic info on website statistics here