Susan Joy Rennison's
Website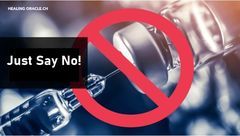 JUST SAY NO!
(COV_ID19)
March 2021


---


The Great Awakening
October 2020




The Q Phenomenon
October 2020

COMMS & Decodes
December 2021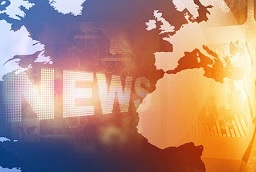 Deliverance From
The Media Matrix
November 2020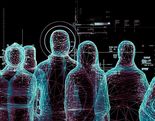 Deliverance From
Deep Fakes - Part1
November 2020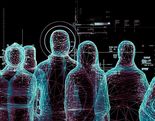 Part2
December 2020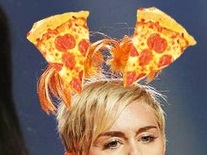 #PizzåGåte
December 2020




Essential Swamp Draining:
The Epstein Files
December 2020




Deliverance From
Human Trafficking
August 2021 Update!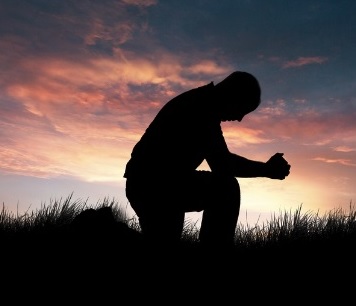 The Gospel of Q
January 2021




Deliverance From
Everyday Satanism
April 2021




Deliverance From
Hollyweird - Part 1
May 2021




Deliverance From
Hollyweird - Part 2
August 2021




Deliverance From
Hollyweird - Part 3
November 2021




Deliverance From
MIND CONTROL &
MASS PSYCHOSIS
January 2022




Deliverance From
Puppet Masters
& Their Puppets
February 2022
Updated Again!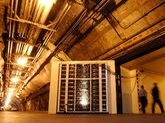 Deliverance From
Underground Bases
- Part 1
June 2021




Military Operations
Taking Out
DUMBs & Tunnels
USA & Canada+
September 2021
Europe
October 2021


More Coming....
---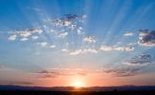 Enlightenment Corner
July 2021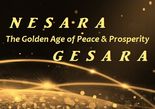 NESARA GESARA
November 2020.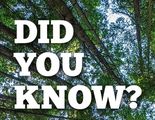 NESARA GESARA
Did You Know
December 2021,
Update!

The Greatest Transition in the History of Mankind
The Return of Paradise
The Big Picture Revelation
Joyfire comments
I was asked to write an article for The Millennium Website by the owner Gary D. Goodwin about my beliefs that we are seeing a dimensional shift and that the rising levels of UFOs actually represent the widespread appearance of another life form. However, I decided to take a different approach and integrate science and metaphysics with astronomical knowledge that has been decoded from mythology, art, architecture and literature about these times. Whilst I was thinking, reflecting and writing, I had a revelation. Information that I already knew somehow became far more poignant and I was completely stunned. For the first time in a very long time, I felt hope for mankind as I realised that humanity was in the process of being given back Paradise. This article explains what this means and how it is going to happen. I have written a step by step argument for intelligent and educated people, because our world is going to radically change, but in a way that I imagine very few have thought about. Due to the revelatory nature of this essay, the question of UFOs almost pales into insignificance, but not really, it seems that we can't have Paradise without them. That's intriguing isn't it? Please read on, this is amazing news.
This essay is available in four parts in .pdf format only.
Part 1 Page 1 - 40

Introduction
Decoding Literature, Architecture, Monuments and Art
Keepers of Ancient Knowledge Predict Space Weather
The Management of Earth's EM Grid
Space Weather And Earth's 'Web of Power'
"It's a whole new ball game in space"
Extreme Space Weather — Trial By Fire?
Magnetars – The Galactic Delivery Service
Unorthodox Beliefs & Scientific Reality



Right click to save download in .pdf format link


Part 2 Page 41 - 68

The Evolution of Space-Time
Who or What Are 'The Ancestors?'
The Return of Paradise
The Big Picture Revelation Final Summary



Right click to save download in .pdf format link


Appendix 1 – Light Phenomena Known By Ancient and Traditional People link


Appendix 2 – References & Notes


Right click to save download in .pdf format link
General Note
Please respect copyright. There is no general permission to copy anything from this essay for use on other websites.
Susan Joy Rennison, B.Sc.Hons. (Physics with Geophysics)
24th June 2010, revised April 2013 with minor alterations
---
If you want to know more about the new phenomena of Space Weather , Earth
changes and the impact on human consciousness, then you can obtain a copy of

Tuning the Diamonds: Electromagnetism & Spiritual Evolution
Susan Joy Rennison quotes:
"Space Weather is now a fact of life."
"We are all astronauts now!"
Tuning The Diamonds,
September 2006
"We must spiritually evolve as part of the new terms & conditions for living on Earth."
Joyfire Tour – Evolutionary Change, December 2006
"Space Weather will force many changes in how we do business on this planet."
News of the Imbalance,
April 2007
---
NASA Press Release:
"Earth and space are about to come into contact in a way that's new to human history."
"We're on the threshold of a new era in which space weather can be as influential in our daily lives as ordinary terrestrial weather."
As the Sun Awakens, NASA Keeps a Wary Eye on Space Weather
NASA News, 4th June 2010
---
White House Executive Order:
"Space weather has the potential to simultaneously affect and disrupt health and safety across entire continents. Successfully preparing for space weather events is an all-of-nation endeavor that requires partnerships across governments, emergency managers, academia, the media, the insurance industry, non-profits, and the private sector."
Executive Order –– Coordinating Efforts to Prepare the Nation for Space Weather Events
The White House, 13th October 2016
---
Website Statistics
Between 1st May 2008 & 31st December 2012, there have been:

Hits: 32,890,564
Page views: 1,735,407
Visits: 414,635

These statistics are provided by Webalizer Version 2.01.

Basic info on website statistics here
Geomagnetic storm header
Credit: Jüri Voit