Spiritual
Intelligence
13th September 2007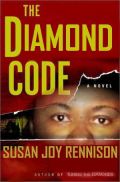 The Diamond Code
Revealing the Mysteries
Da Vinci Style!
22nd July 2007

DNA & Environment
May 2007






Updated July 2005



The "Semmelweiss Syndrome"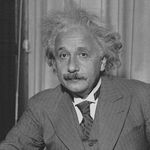 Science Talk
Towards a
New Paradigm
§Part 1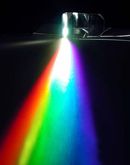 § Part 2.

Healer Science
Research Highlights



Jay Alfred – Dark Plasma



Jay Alfred
Dark Plasma – Articles

Holoscience.com

Electric Universe
Don Scott's
www.electric-cosmos.org
Website & book
The Electric Sky

The Plasma Universe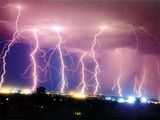 Anthony Peratt's
Plasma Universe

The World of Electromagnetism
Tom Bearden

This website is best viewed with the FireFox browser, you can download it here

click icon
Space Weather & Energy Driven Evolutionary Change

The Celestial Deluge &
Arrival of Cosmic Fire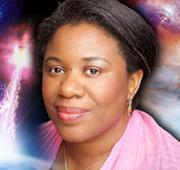 News of the Imbalance
Best of the Blog - Orbs, UAP & UFO Traffic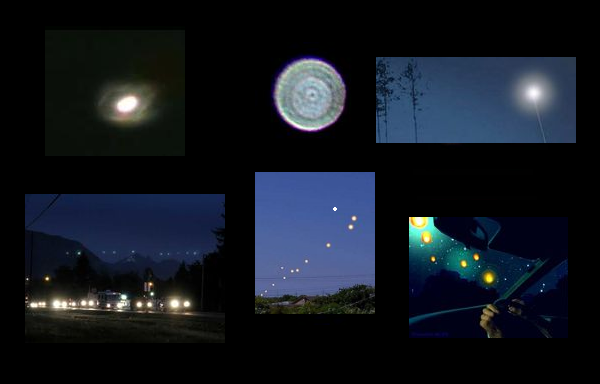 Additional comment: For people who are new to this blog, please note: My interest is in UAPs (Unidentified Aerial Phenomena) so named by the UK Ministry of Defence in a previously highly classified December 2000 military report that was forced out into the open by ufologists using the UK Freedom of Information Act. The 460 page Unidentified Aerial Phenomena in the U.K. Air Defence Region report has been in the public domain since about mid 2006 and featured in several articles in the mainstream press. The purpose of highlighting media reports about this phenomena is to create awareness that the world is facing the greatest transition in the history of mankind. Therefore, the following criteria is used in choosing blog entries;
If the eye witness account indicates that the UFO/UAP could be a plasma entity (ie structured by light and magnetism). Please note that in many entries, the British public seem to be very educated about UFOs and many witnesses insist that what was seen is not a Chinese lantern or has any other 'ordinary' explanation.
If the witness is a trained observer like a pilot or a pilot mechanic, an astronomer, military personnel or police officer, then as one might expect, their opinion is more highly regarded.
If there is an image that clearly depicts something that seems like a biological "entity" or an orb, as opposed to a "craft" then this is also taken as being most likely to be a UAP account.
In creating awareness, I believe that I am helping to inform and empower people, as it is very possible that our reality may become very bizzare if not surreal. At the moment, there does not seem to be much interest or effort by the metaphysical community to explain to the general public that we are experiencing the evolution of spacetime and that means the appearance of the "radar angels" that has been a constant source of consternation to military and civilian radar operators.
Date: 2nd March 2010
---
UFO was sighted off Boston coast
This is Boston.co.uk, 29th February 2010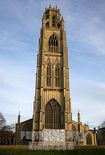 copy: POLICE officers and a ship's crew witnessed rotating multi-coloured lights in the sky near the coast of Boston. The corroborated sightings were documented in a detailed RAF investigation in files released last week by the Ministry of Defence.
Police officers in Boston and Skegness saw the UFOs above the North Sea on October 5 1996 and contacted the coastguards who in turn alerted ships in the area.
The lights were also observed by the crew of a ship in The Wash and simultaneously air defence radars at RAF Neatishead in Norfolk detected an unidentified blip over Boston. But the RAF report concluded that the radar imagery was caused by Boston Stump's spire.
It read: "The church spire is known in aviation circles as the Boston Stump and appears occasionally on some radars in certain radar propagation conditions."
But the lights in The Wash area were harder to explain and were suggested to be "a distant celestial source".
The report read: "The lights in The Wash area were observed from three separate locations high above the horizon and in the same general direction, but without corroborating radar data. "No associated air vehicle was detected by civil or military radars. This suggests a distant celestial source. "There were no corroborating radar returns for the visual sightings."

Comment:
There have been various reports debunking this sighting as if the local coastguard and the local police were complete and utter idiots. The background to this story is well known and the police actually climbed onto a roof and took video so please ignore all the other stupid reports by the mainstream press. "Boston stump" was the radar operator's name for the fact that the famous church spire was known for generating
St Elmo's fire
, which is an electrical discharge and it can cause stationary bright lights in the skies usually for many hours.
There are many examples of these bright electrical discharges that regularly appear all over the world and again we have another plasma phenomena caused by geological and atmospheric factors. The suggestion of some lights being caused by a celestial source is intriguing, but it is not clear whether they thought it was some kind of optical illusion. So, it makes you wonder whether military radar operators are aware that occasionally, beams of energy arrive Earth from distant stars which is quite interesting. Whether this was a UFO/UAP or whatever, it would be nice if the Lincolnshire police placed the original video footage on YouTube so we could judge for ourselves what all the fuss was about.
---
Ex Police officers see large orange ball in the sky - Peterborough [UK]
UK UFO Sightings, 28th February 2010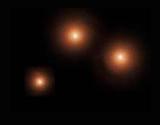 Feb.28, 2010 in Devon Leave a Comment Location of Sighting: Peterborough, Cambs Woodston
Date of Sighting:24 feb 2010, Time:2130, Witness Name: Mark
Witness Statement: At approx 2130hrs on the 24/02/10, my wife and i were stood in the utility room at the back of our house which looks towards Peterborough city centre and is approx 2 mins from the main town bridge. My wife pointed out something that look liked a larger orange ball in the sky at clearly some altitude, as both of us are ex police we assumed it to be the police helicopter which is a regular visitor around this area. However our attention was caught for the following reasons, firstly the
light was far to bright and the wrong type of light (that sounds weird but if you have seent the police spotlight on the chopper as many times as we have you would understand it just wasnt the right density, colour or shape)
secondly the noise, there wasnt any and thirdly the height was wrong, this object was at a high altitude and its flight was to smooth to be the helicopter. The object also changed its flight path quite sharply in comparison to any aircraft i know, (although i'm not an expert). We watched the object heading west for at least a minute if not slightly longer before the light went completely out and the object appeared to shoot straight up.

Comment:
This is a nice report from ex-police (trained observers). I am wondering when is it going to sink in that our reality has changed and that many people have been duped about the true nature of the UFO phenomenon. The metaphysical community should have been well aware about the true nature of most UFOs, but it seems to me that maybe a few in the know were drown out by others focusing on "enlightenment" as a business venture, so there is not much light if you known what I mean... Personally, I would love to find someone who made verifiable predictions that this would happen. So, there are a lot of 'gurus' out there and there has been a lot of chatter about the veil lifting for years, but ubiquitous bright orange balls of light as well as the pearly white orbs often seen in South America, besides the rest of of the spectrum were NOT detailed to my knowledge.... Quite frankly, the situation we face now is mind boggling and what's more we don't know how much more interesting things will get...
---
UFOs are just sky laterns
Barking & Dagenham Post News, 26th February 2010

A UFOLOGIST has admitted that mysterious orange lights repeatedly seen in the night sky could be nothing more than Chinese lanterns. Roy Lake, 71, of the London UFO Studies group, said the "glows" spotted in Dagenham since October could be cheap sky lanterns let off in groups before suddenly "vanishing" when their candles go out.
In the latest sighting, in the early hours of February 14, Karen Gray was shocked to see several orange orbs over the Heathway that disappeared after three minutes. On Boxing Day, Linda Hunt, 60, saw four orange lights going along the same trajectory within minutes, supporting the theory they may have been lanterns blown off by winds after being let off, perhaps as a prank.

Comment:
As many ufologists will state, some among their midst are there to discredit sightings and this person obviously has never seen one of these bright orbs because they look nothing like Chinese lanterns and many witnesses have made this comment including trained observers and pilots. Here I would like to refer to the image used with this article. As some will note, I don't often talk about dark triangular sightings with bright lights that some think are obviously craft but I would like to point out that the UK MOD [Ministry of Defence] as part of it's own research believes that these are 'Unidentified Aerial Phenomena' or plasma entities, where the dark or black area is due to a "nulled" magnetic field caused by the presence of the plasma in the triangular geometry. This has been also noted by experts in magnetism on a different scale too. As I have stated before, there are plenty of examples of these orbs breaking away from these triangles and it seems to be a preferred way to travel.
This is a copy of the image that can be found on the 2nd page of Volume 1 of the report, 'Unidentified Aerial Phenomena in the UK Defence Region' [2000], codenamed The Condign Report,
here
. Yes, this image is amazing, but it is recommended that you take the trouble to read the report yourself so that you can be convinced that these black triangles in the sky with huge lights are not spacecraft, but plasma entities with peculiar properties of how they can effect energies around them through magnetism. I don't know why ufologists are ignoring the UK MOD but one has to assume that they have ZERO interest in understanding that there is another lifeform on this planet with a completerly different modus operandi. As we are experiencing an evolution of spacetime (that nobody on this planet has the power to stop) and the veil lifts, we are literally moving into a new dispensation or reality where there can be no more denial that there is another lifeform that exists on this planet.
---
Orb Festival over Glasgow [Scotland UK]
UK UFO Sightings, 23rd February 2010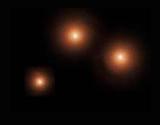 Location of Sighting: Glasgow East End
Date of Sighting: 22/02/2010, Time: 10:35 – 10:45
Witness Name: Chloe, Holly, John Brolly (for real?)
Witness Statement: we all witnessed the same shape objects as reported on 14/02/2010 at Chapelhall (picture provided by witness moblie phone on that report)
there were 7 of the same orange objects 'A' shaped..these were viewed initially at a stand still and just looked like fireballs in the sky prior to their irrational movements up, down and from side to side. They came together then were still again before spliting up and going in different directions before disappearing!!

Comment:
Lots of orange lights in the sky. Yes, people are reporting a plethora of other types of sightings, but since I have now seen one of these bright orange orbs, I can now see why people are amazed and many people are reporting their own encounters. In some of the reports below, the orbs are flying in formation like geese.
---
February 22, 2010 Item 2.57: FOIA Request to CIA for Records Pertaining to the Reported UFO-E.T. Craft Emerging from the Sea Near Newfoundland
UFO view, 22nd February 2010

In my capacity - now acknowledged by your office in response to my recent litigation - as a representative of the news media (RNM - principally as a columnist for UFO Magazine), I hereby submit this e-formatted letter as a freedom-of-information request that you send me a photocopy of all CIA-generated and CIA-received records pertaining to the January 25, 2010, observation and photographing of one or more mysterious airborne craft emerging from the ocean near Newfoundland.

Comment:
Why don't these ufologists just do some research? The object seen at Newfoundland was a plasma phenomenon and many other similar incidents have been recorded in the past. Information about "ghost rockets" is already in the public domain and that is why the Canadian Defence minister decided to have some fun and make a big joke of it. I am now convinced that even if the Canadian government came out and stated it was a plasma phenomenon, most ufologists would not believe it and say it was a cover up! This is a good example of a UFO magazine trying to drum up interest and sales!
---
UFOs spotted above Tescos in Aylesbury
Thame Today, 18th February 2010

Shoppers at Tesco Tring Road in Aylesbury were left baffled yesterday (Wednesday) evening when a fleet of UFOs flew over them.
A local man, who was in the carpark at around 6pm, said several people stopped to watch the 20-30ft long, bright cylinder objects which filled the sky.
He said:
"They had a bright, whitish light and there was no noise at all.
There was over a dozen of them and they were flying in formation. They were two or three hundred feet high. "There was seemed to be no vehicle above the light," he continued. [...]
However, the man added:
"These were not orange and they seemed to be flying in formation, not straight up.
"I didn't think it was a lantern or balloon or anything like that. "They were long and flying in a line, a lantern would go straight up, surely? "I don't know what it was, it was just weird. I really don't know.

Comment:
Hilarious! These UAPs seem to like Tesco's! LOL! I find this one of the funniest things about the evolution of spacetime. Whilst people go shopping and try to continue their humdrum mundane life, they catch a glimpse of the massive transition that is taking place on this planet. Please remember, flying in formation is a clear sign of creature-like or "critter" behaviour like geese or other birds flying in formation. Orbsome!! More UK local media reports:
---
Prehistoric UFO and ET images found in remote cave in India
Archaeology Daily News, 17th February 2010

copy:
The images were found in the Hoshangabad district of the state of Madhya Pradesh only 70 kilometers from the local administrative centre of Raisen. The caves are hidden deep within dense jungle.
A clear image of what might be an alien or ET in a space suit can be seen in one cave painting along with a classical flying saucer shaped UFO that appears to be either beaming something down or beaming something up, in what might be an ancient UFO abduction scenario. A force-field or trail of some sort is seen at the rear of the UFO.
Also visible is another object that might depict a wormhole, explaining how aliens were able to reach Earth. This image may lead UFO enthusiasts to conclude that the images might have been drawn with the involvement of aliens themselves.
Local Archaeologist, Mr Wassim Khan, has personally seen the images. He claims that the objects and creatures seen in them are totally anomalous and out of character when compared to other, already discovered, examples of prehistoric cave art depicting ancient life in the area.
As such he believes that they might suggest beings from other planets have been interacting with humans since prehistoric times: Adding weight to the 'ancient astronaut theory' which postulates that human civilization was established with the assistance of benevolent space-faring aliens.

Comment:
This story has been kicking around the blogosphere for a week or so, on the usual dubious websites, but here we have a proper the link to Archaeology Daily News, which means we can let go of our critical thinking right? Well, many have noted the evidence for Ancient astronauts and it is ridiculous to exclude the possibility. So at this moment in time, the evidence suggests another lifeform with a diverse ecology exists on Earth and it is likely that other humanoid ETs exist too (off/on planet), who have understood how to harness the basic primoridal energy of the universe, depending on your theological or scientific leanings, we can describe this energy as divine, aetheric energies or just plain interdimensional plasma. However for a full understanding, we need to step beyond our current narrow theological, metaphysical and scientific beliefs to explain the weird stories of visitations that can't all be due to people having hallucinations and the archaeological evidence like cave drawings and start to accept that intelligent life exists throughout the universe and some of it is similar to us (carbon based lifeform) and some of it is plasmatic and therefore is nothing like us at all, but I am sure there are other variations too....
---
My Advice About UFO Disclosure If The Government Is Really Serious
UFO Disclosure Countdown, 16th February 2010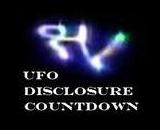 ...
My first opinion is that the first `soft disclosures' about UFO files by numerous countries over the last few years has at least begun to loosen the strings about the UFO information available.
And, I call all these `soft disclosures' - because while governments have released files that would suggest something solid is within the Earth's atmosphere that perplexed and interested the military from a security standpoint - no country has then admitted an on-going concern or even a strong interest in the whole phenomena after releasing the data and files. [...]
As you probably know, such files include radar data confirming pilot sightings and such ----- but -----also include the `high strangeness' like cases that seem to suggest that the UFO phenomena is something `bigger' than just crafts in our skies.
Indeed, the result is that the line is left blurred, probably on purpose by the governments, to suggest that ALL UFO phenomena may be `qualitative' in some manner. Additionally, none of the soft disclosure is followed by `real discussion' by the government and the people on the implications to them or Earth if `we are not alone'. Soft disclosure folks.

Comment:
I actually think this person is on the ball and the article needs to be read. It even hints that there is a "phenomena" in the skies and I think this person may even be a government representative doing his bit to wake up the UFO community. The suggestion of how to soften up the public to UFO disclosure is interesting. A planned disclosure over a time span of 10 years, would be a good idea but I don't think we actually have 10 years, the dimensional shift is taking place right now and all we need is a few bigger blasts from galactic sources and we will have been completely tipped over into a new reality. Unfortunately, there seems to have been very little discussion of the serious implications of the evolution of spacetime within the vast majority of the metaphysical community, and most ufologists are not interested in understanding about the existence of another lifeform on this planet, but the powers that be have obviously woken up now and realise there is absolutely nothing they can do. So the discussion here of governments releasing UFO files, SETI info, meteorites that suggest life is common in the universe is exactly what is going on now. Now, aint that strange? LOL! The following article suggests that maybe this person certainly realises we are dealing with a 'phenomena' that he writes as; "something beyond belief". See
Stephenville UFO `Sky Symbols' Suspend Belief - And Add Bewilderment - Sunday, February 10, 2008
---
Ex-RAF, Ex- Army SF "Watcher" sees 4 red lights in formation - Scotland [UK]
UK UFO Sightings, 15th February 2010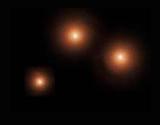 Location of Sighting: Stirling, Central Scotland
Date of Sighting: Sunday 14 february 2010, Time: 22.33 hrs
Witness Name: Francis Mackay (Mr)
Witness Statement: At 22.30 hrs I went outside my front door to give my dog a late walk.
I noticed four red lights in the sky, in close formation as if on one air-vehicle (a/c or helicopter) moving roughly across my front at a distance of possibly two to three miles, at about 2,000 – 3,000 asl.There was no engine noise; the lights were not flashing, and there was no strobe effect in white or any other colour accompanying the red lights.
The object was rising, and travelling from slightly west of north in an eastwards direction. At 1033hrs it changed direction and steepened its climb, still presenting four red lights which appeared to become five as it climbed. The object moved into a long narrow cloud bank, but did not re-appear beyond it. During the period of observation, approx four minutes, I was joined by my wife, who confirms the above information. I have telephoned RAF Prestwick Military ATC [Air Traffic Control] but the Assistant Supervisor on duty informed me that 'they no longer dealt with such things', presumably meaning the former Operation Umbra UFO Reporting system.
I will be very intrerested in any similar reports, for that date-time or another. ps
I'm ex-RAF and also ex- Army SF where I was trained as a 'watcher', so am confident of the accuracy of my report.

Comment:
It's interesting when ex-military and trained "watcher" decide to directly ring up the local military Air Traffic Control because they know they might get a reply immediately, but in this case the approach did not help. Nonetheless, this report is interesting, as we find out about the former Operation Umbra UFO Reporting system. I am wondering when the tipping point will occur when most UK residents have seen an orb in the sky or know someone who has seen one, because they are not going to just disappear due to a fundamental change in the fabric of spacetime. It just makes you wonder why most people don't know about the UK Ministry of Defence's
Unidentified Aerial Phenomena in the UK Defence Region
[2000], it is now required reading for the intelligentsia. More reports and a few more sightings in Scotland, but of course there are lots more sightings being posted all over the internet.
---
Orbs & Tesco's - Dartford Kent [UK]
UK UFO Sightings, 11th February 2010

Location of Sighting: Dartford Kent,
Date of Sighting: 11 Feb 2010, Time: 7.30pm,
Witness Name: Dennis Attree & Brenda Attree
Witness Statement: My father telephoned to tell me that he walked to Tesco's at the bottom of his road to get milk, and he said in the sky over west Dartford were
4 large glowing orange lights in the sky, my dad said they looked like fire
, thats only how he could explain them, he said they were moving slowly and were silent, he had time to get back up to the house and get my mum and brother to also witness them.. I have noticed how many people say the same things about one or more object.

Comment:
Maybe this could be a new advertising campaign... I am full of ideas today, what about a commercial with orbs converging above a Tesco's and spelling out the name before zooming off in different directions. I think it would work quite nicely, especially if the CGI gets the twinkle effect of the orbs that pulsate just right...
---
Safety move on Chinese lanterns
Jersey Evening Post, 9th February 2010

JERSEY Coastguard is holding a demonstration tomorrow to show people the difference between sky lanterns and distress flares.
They will release flares and sky lanterns from St Aubin's beach so that members of the pubic can recognise which one is set off in a genuine emergency and which one isn't.
The move follows a spate of call-outs for the Coastguard, including one on New Year's Eve. Volunteers from St Helier lifeboat had been preparing for their own new year celebrations when they received a call from a concerned member of the public who had spotted flares in the sky near Elizabeth Castle.
But after a half-hour search, nothing was found except Chinese lanterns floating in the water. Those wishing to take part should meet at 6 pm at Le Fregate cafe.

Comment:
I think there is a need for education, but with the UAP phenomena and the brightness of some of the orbs, there is already great confusion which we may not be able to do much about. Quite frankly, even I was shocked by the ruby-red orb (reported 20th December 2009, Rudheath, Cheshire, UK) that came down to street level and then shot off... Here are YouTube videos of a hand held flare
Hand flare 5th November, Aberdeen [0:53]
& an official Warsash Maritime Academy video [5:54]
Distress Flares & Signals Pt1
, for sky flare go to [1:21] & hand held flare at [4:08]
---
Move to ban Chinese lanterns
County Times, 9th February 2010

CHINESE lanterns have been mistaken for distress flares at sea, vilified by farmers and they even sparked a flurry of 'UFO sightings' across Mid Sussex last summer.
Now, a European politician wants the flaming party toys banned. Sharon Bowles, Liberal Democrat Member of the European Parliament for the South East of England says the wire built sky lanterns could cause injury or death to livestock.

Comment:
Oh good! Now this would be very useful legislation and then the doubters of the plasma phenomena that we are seeing in the skies, would have no excuses for the veracity of reported accounts. It also proves that the UAP phenomena is European wide. Oh, please hurry.... see also,
Chinese lanterns pose danger to livestock, NFU [National Farmers' union] says
BBC News, 1st February 2010
"Ruth Pidsley, a farmer from the Wirral, said she had woken up one morning to find 57 Chinese lanterns dotted around her farm. She said: "We have had a couple of cattle that have had some sort of eating problem, but we do just wonder whether it is due to the fact there have been little bits of wire in the silage."
Action needed on Chinese Lanterns
Yeovil Express, 6th February 2010
"SOMERTON MP David Heath has called on Parliament for action to make Chinese Lanterns safe to livestock and wildlife. Speaking at Questions to DEFRA ministers, Mr Heath drew attention to the growing trend to set off Chinese lanterns, which are carried by convection currents across the countryside. "


Cheshire farmer Huw Rowlands call for Chinese lantern ban after cow death
Chester Chronicle, 3rd February 2010
"They look very pretty but when you release them there is no way of telling where they are going to end up. "I would like to see them banned completely because they can travel anything up to 20 miles and there is no way of telling where they have come from."

Please note: in certain parts of the UK ( I am not sure about Europe), people live in cottages thatched with hay. I also witnessed a fire in Norway, where people set off fireworks at New Year and a small patch of common land was set ablaze very quickly, near my old home which I would describe as out of town suburbia. Setting off Chinese lanterns is totally irresponsible and a fire hazard like fireworks, I don't even know why they are legal in the first place... By the way, it makes the UK farmer in Altrincham, Manchester with the ridculous LED helium balloons story (October 2009) seem even more ridiculous.

---
Orange Object Looked Like A Floating Fire Seen Over Hemel Hempstead UK
The Vike Factor, 8th February 2010

Date: February 7, 2010 Time: Approx: 7:30 p.m. Location of Sighting: Hemel Hempstead. Number of witnesses: 2
Number of Objects: 2 Shape of Objects: Round/boomerang?
Full Description of Event/Sighting: I was coming back from the shop in Hemel Hempstead when my partner noticed a light in the sky. I said it was a plane, but after looking myself I could see no flashing lights, just what
looked like something on fire high in the sky. It was orange and just looked like a small fire floating up high
, it was not going particularly fast and just went at a steady pace in a straight line, it definitely was not a shooting star either.
We watched for about 30 seconds until it disappeared into the cloud. After about another minute, we saw another one, same speed and direction only this time I could clearly see what appeared to be something falling from it, like drips of fire were coming from it, there were about five or six of these drips, it was quite unnerving as it went over head. It appeared to be boomerang shaped and there was no noise at any time during watching these objects. I called my brother who is west London (Ealing) he asked if I saw an orange shooting star before, I had even said anything so I am assuming he saw the same thing. What are they?

Comment:
Apparently, we have types of Chinese lanterns that people set off so that they can drip fire over major urban areas ie LONDON.... Well, I just don't believe that these are Chinese lanterns. If you go through the archives many others have seen this "dripping fire" too. Check out the YouTube videos of strange meteor-like objects dripping fire and those definately don't look like Chinese lanterns either. The image icon used here is adapted from something that looked like a red hot poker over Formby, UK in September 2009 where a "cinder" was also seen to fall off it. There are lots more fire ball sightings on the UK UFO Sightings website, here are just a few:
---
A round shaped object that looked like plancton - Plymouth [UK]
UK UFO Sightings, 8th February 2010

Location of Sighting: Plymouth area, UK, Date of Sighting: 7/2/2010
Time: 12:24 am (night), Witness Name: Elise T
Witness Statement: There was this circular shaped thing in the sky, flashing different colours and moving at different speeds.
Reminded me of a plancton.
It was at least double the size of a star and since i look out of my window every night this is something i have never seen before. One point the thing flashed a bright white light. I have googled and googled but nothing is similar! I have encountered odd lights before but this is something else.

Comment:
This is the first time that I have read a report that refers to a UAP looking like plankton, since I know very little about this microscopic plant that is crucial to the oceanic food chain, I was pleasantly surprised by the images I found. They do look like the images produced of the UAPs seen at Ross-shire, Scotland in July 2009, see image icon below. Click the image icon here to see the full image. Well, as I have deducted that soon we will be living inside a cosmic aquarium, this example is only part of the wide cosmic ecological life that's all around us. This can be compared to the amazement of a biologist who was given images photographed by Trevor James Constable. The biologist Ivan Sanderson who wrote the book
Uninvited Visitors: A biologist looks at UFO's
(1969) wrote in this book:
"Be they Unidentified Aerial Objects or Unidentified Aerial Phenomena, they don't look like machines at all. They look to a biologist horribly like unicellar lifeforms complete in some cases with nuclei, nucleoli, vacuoles and all the rest (emphasis added). Some are amoebic in form. What is more they appear as completely opaque, mildly diaphanous, completely tenuous, or what can only be called evanescent, merging into mere light hazes."
In response, it's very difficult for scientists pretending to look for a shadow biosphere on Earth to have any credibility. Trevor James Constable wrote in his book,
The Cosmic Pulse of Life: The Revolutionary Biological Power behind UFOs
(1976).
"Mr. Sanderson is thus able to see with his eyes what is actually in front of them—a task that the imortal Goethe conceived as being the most difficult for humans. As the photographer at the time of the photographs were made, I knew nothing whatever of "nucelei, nucleoli, vacuoles and all the rest," but as Sanderson has pointed out, that is what is there on the photographs. Similar forms will be found depicted in major reference books on microbiology."
Here are some famous images by Trevor James Constable from the online book
UFOs: The Psychic Dimension
by David Pratt in Chapter 5, Lightforms and Bioforms,
link
---
UFO traffic report for February 6, 2010
UFO Examiner, 6th February 2010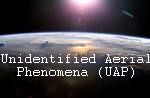 UFO traffic this past week is scattered across the country, based on the most recent reports coming into the Mutual UFO Network (MUFON) database.

Comment:
Well, I like these traffic reports. Here we have a selection of critter behaviour with orbs flying in formation like geese that have been described over and over again. Orbs splitting apart, the usual bright light orbs and the odd metallic looking objects, the ones that have fooled people for decades who thought they might be alien spacecraft or probes. The first report is odd and I think there is always an element of wanting to scare people with reports and I get the feeling that some ufologists are desperately trying to maintain the alien/ET humanoids meme...besides that, the usual fare!
---
Remote Controlled Helium Balloon Mistaken For UFO [Missouri, US]
Kake News, 3rd February 2010

Wednesday, February 3, 2010 Those bright lights in the sky aren't Martians -- just a Missouri inventor. Some people in the Lake St. Louis area called police to report lights in the night sky. But it wasn't a UFO. The St. Louis Post-Dispatch reports a local inventor was just testing a remote-controlled helium balloon. Paul Bauer even had a ring of flashing, colored LED lights in on his contraption. The balloon was tied to his truck and hovered 100 feet in the air.

Comment:
What a joke! Now we have "remote controlled helium balloons"... was this local inventor also a clown on his way to work? Do you remember the UK farmer in the Altrincham, Greater Manchester area, with his helium party balloons that were supposedly tied to his house? Someone estimated these 'balloons' had to be at least 22,000 ft high up in the sky so that they could be seen all over the county! That was a stupid made-up story too....
---
Pilot sees fiery UFOs in sky over Rugby
Coventry Telegraph, 1st February 2010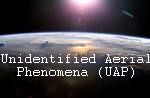 A PILOT has described a "bewildering" close encounter with a pair of low-flying UFOs in Warwickshire. The two glowing petal-shaped craft silently skimmed along at about 1,500ft – the height of a modern skyscraper – until they disappeared behind clouds. The qualified pilot, based at Coventry Airport, watched the spectacle unfold from a garden in Rugby.
"I was looking at the stars when a circular object came into view from behind a cloud," said the man, who asked to remain anonymous.
The object was very clearly visible and was neither a traditional aircraft nor a balloon. "It was circular in shape but had a structure which resembled flower petals extending outwards from the centre and the petals where very strongly illuminated and appeared to be glowing as if they were on fire.

Comment:
This sighting was logged 1st September 2009, on the UK UFO sightings and I actually reported it as
Pilot sees round object with a petal structure extending outwards - Rugby, Warwickshire [UK]
Remember folks, these entities are part of a "shadow" biosphere on Earth that scientists cannot detect because they are not really interested in finding anything, but the general public are seeing them appear everywhere they look... Personally, I would love to know what was discussed in London at The Royal Society behind closed doors last week. Are we really expected to believe that these scientists don't have a clue what is going on? Our reality has changed forever... When will the "powers that be" stop pretending that nothing has changed? What's more, I'd be interested in how they would explain it too...
---
A brite light but a big black shapeite ahind it - Lochgelly, Fife, Scotland
UK UFO Sightings, 31st January 2010 (New Updates)

Lochgelly, Fife, Scotland -30th January 2010
Jan.31, 2010 in Classic UFO Sightings, Fife
Location of Sighting: Lochgelly, Fife, Scotland
Date of Sighting: 30 January 2010
Time: 10 .50pm
Witness Name: Tam and Brenda Westwater
Witness Statement: I had just got back fae the pub with the missus and was taking the dug oot fir a walk doon the field at the back of the house when all of a sudden the dug went beserk and nearly pulled me over. I looked up tae see a bight light travelling at some speed heading doon towards kirkcaldy. Nae sound except fir a whooshing noise. Ah thocht ah wis seeing things at first but the dug was gaun spare and then the next minute
anither UFO came richt ower the top of us and stopped about a hundred feet away.
The dug stairted tae whimper and lay doon and nevir evir does that. Hes a 12 stane rottweiller and a braw gaurd dug and ah hive never seen him daen that afore. The UFO was still fir about 1 minite – a brite light but a big black shapeite ahind it – then it whooshed away tae a rondyvoo with the ither one near kirkcaldy.
Ah hiv no slept all nite and neether has the dug, just whimpering and lieing oan the the flair. WE ARE NOT ALONE and ah hiv nae idea what these things were but they ARE NOT OFF THIS WORLD. Something needs tae be done.

Comment:
This close encounter has sparked quite a debate and so I have added the full account. To be honest, I don't like the fact that some people and their pets are terrified after close encounters with UAPs. I have used an image icon from a previous highly publicised event in Ross-shire, Scotland. Here are more replies from Tam and Brenda Westwater, who has taken some ribbing for writing in a local dialect.
Tam Westwater
February 2nd, 2010 at 8:02 pm

Aye right Jean an ah'm really sorry that ma english disnae measure up tae what ye expect but thats jist the way things are up here. Next time yir in Lochgelly you look me up and ah'll show ye a wee bit culture. Thats if ah've no been abducted or interfeered with by then. Seriously hen, ah wid hiv prefered no tae hiv seen oanythin oan saturday an ah wid jist like things tae be normal again. So ah'm sorry if ah'm a disapoinment, but there ye go. Andy, cheers fir that pal. Dinnae think its frae Leuchars cos thir wis nae noise like oany jets ah hiv heard jist a whooshing sound like air rushing ootae a valve in a tyre. Uncanny.

Tam Westwater
February 4th, 2010 at 5:40 pm

Hullo again. Jist read the bit about the flahin lights. Thats what ah kin recolect tae but ah cannae be sure about the colour as ah wis mair taken wi what wis hapenin tae the dug. Ah looked at the vid frae Edinburgh but ah dinnae think the one ah saw was daen oany piryet movement. But ah think it wis flashin. Ah hiv tae say its been a crazy week. Still nae ansers jist mair questions. This wis the first day the dug wis able to go out and he wisnae oanything like his auld self. Got to the end of the street and wanted hame again. Ah cannae believe some of the things ah'm readin on this site.
Tam
Brenda Westwater

Brenda Westwater February 5th, 2010 at 11:27 am

Personally I would be delighted if Tam was abducted by aliens. And they can have his dug too.
Brenda
The abduction comment is quite hilarious.... LOL!! Once again, I apologise to website visitors who are totally unfamiliar with Scottish dialects.
As a reminder: We are seeing the manifestation of a plasmatic lifeform that historically has only occasionally appeared to us. What is happening now is a dimensional shift -- the Apocalypse -- and our world is being transformed. In 1980, the most famous UFO incident in the UK occured at Rendlesham Forest near 2 military bases RAF Woodbridge and RAF Bentwaters in Suffolk County, England. For many reasons, that event was highly instructive, see archives, Best of the Blog - Orbs, UAP Traffic & UFO Disclosure. If you try to follow the story, you will find different accounts that have been spread to cause confusion about what happened, that is called disinformation.
The most interesting information has come from the military men under hypnosis , hence we have it on record that when RAF Bentwaters Airman 1st Class John Burroughs undergoing hynopsis was regressed, the hynotherapist asked if there were any life forms within the craft, the reply from him was:
"The light IS the life form"
. Most people have been brainwhashed into thinking that all UFO sightings could be 'aliens' in spacecraft. Sorry, the truth is most bright lights are an intelligent plasmatic lifeform and plasma can have a wide variety of composititon appearing like metal, to liquid fire to crystalline to light, do the research!
---
Fiery jelly-fish in the sky over Ewell Surrey [UK]
UK UFO sightings, 31st January 2010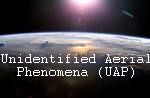 Location of Sighting: West Ewell, Surrey KT19 9EB
Date of Sighting: 30/1/2010, Time: 10pm
Witness Name: Penelope
Witness Statement: went out to walk the dog and noticed a bright orange fiery light moving fast across the sky towards me from west to east, it looked jellyfish shape with tendrills or like the fire in a hot air baloon, but upside down. It was unlike anything ive ever seen before and maintained it's course until out of sight.

Comment: I used to live in Epsom so I am intrigued how folk in the posh surburbs are going to cope with our new cosmic reality. Fiery jellyfish in the sky, how weird is that! LOL!! There are lots more new reports on this website but most are variations on a theme, the report below just made me laugh...


---

Blue beam of light caught on film - Ratby, Leics [UK]
UK UFO sightings Website, 28th January 2010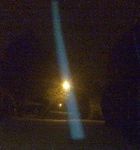 Location of Sighting: Ratby, Leics,
Date of Sighting: January 2010, Time: 10pm
Witness Name:C. Gibson
Witness Statement: About 3 weeks back when the snow came down, I was walking the dog around 10pm. I often take photos on my phone, mainly to record dates and such like for, in this instance snow and conditions we rarely see in this country. I had already taken a couple of shots just to catch the beautiful scenes around me in the light of the street lights. It was very dense low cloud at the time as this was obviously the clouds that were depositing the huge amounts of snow up and down the country.

After uploading the snaps on to the PC , I noticed one of the pics had a stange blue beam on the photo just a few yards in front of where I'd been standing. Has any one else seen anything like this?

The curious thing to me , is that it's about 10 feet from the exact location I was walking the dog on the 7th Nov 09 when I saw my clearest encounter, to date of 2 orange orbs in the sky , only I was walking the other way at the time.

Comment: I have no idea why the UK seems to be getting hit with cosmic energies and the veil seems to have lifted there more than elsewhere, but there is no doubt, it is the best hotspot for reports on the planet! Incredible! Here is another report of what looks like cosmic string entering the Earth with orbs inside, another great photo. Read my book Tuning the Diamonds, if you want some more info on the relationship between orbs and cosmic string. However you could go and find something theoretical... research papers do exist as mathematicians do not theorise about our unseen reality for nothing...

Scenic: Cosmic String with Orbs - Oswestry, Shropshire [UK]
"...Photos of the snow covering we had after Christmas out of the bedroom window, just some random piccies [pics]. When looking at the pictures later on, we noticed a large beam of light from the cloud line to the ground, the tube of light seemed to have smaller lights inside as the picture shows." I have brighten the image to get a better contrast that can be seen here


---

A very bright orange ball, like a plane on fire - Pitsea Basildon Essex [UK]
UK UFO Sightings, 28th January 2010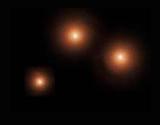 Location of Sighting: Pitsea basildon essex
Date of Sighting: 24 january 2010, Time: 18:00 – 19:00
Witness Name: Wayne Gentle

Witness Statement: Aint got a clue what I saw but driving back from kfc area in pitsea with my bro in law saw a very bright orange ball travelling directly over head my best way to describe it was a plane on fire,

I am a keen aviation enthusiast and would easily tell if this was a plane or helicopter. We quickly pulled over to get out, outside chaveldon school where a few passers by were also very shocked at what we were seeing, it was travelling east towards south end way, if anyone else has a explanation for what we see please mail back as I am freaked out.

Comment: Well, I think I might have seen my first bright orange ball of light where I live just outside of Olten, Switzerland. I was truly perplexed because it was so low down and my view was blocked as it went behind some nearby shops/appartments. I suppose I should have tried to investigate, but I don't normally go trespassing on private property. I did not have my glasses on, but the colour was very bright orange, it was night-time and it was flashing on and off, and the pulsation created a fiery glow around the orb. It was too low down to be plane or helicoper, travelling at gliding speed but it made no noise. People do fly model aeroplanes in this vicinity, but I can't imagine why anyone would fly so close to properties at night. What's more, I doubt whether the conscientious Swiss would fly Chinese lanterns to land near people's homes either, and Chinese lanterns DO NOT pulsate! I am now going to start wearing my glasses more... It was quite exciting really, but nothing like when there was a turquoise/blue orb in my home, which was quite a different matter... The image icon used here is close potrayal of the orange orb I saw, but it was more orange in the middle with the glow around it. OK, I have logged hundreds and hundreds of reports, but I have to agree with people who say that you have to see an orange ball of light, especially when it is so low down, to realise this cannot be mistaken for a Chinese lantern. This is all so exciting!


---

Was mysterious jellyfish in sky caused by space satellite reflecting Northern Lights?
Daily Mail, 27th January 2010 New Update



A strange jellyfish-shaped object spotted hanging in the sky over Norway, may have been caused by light from the aurora being bounced off a space satellite, experts say. If proven it will be the first known case of a satellite reflecting the Northern Lights.

The mysterious phenomenon was photographed last week by amateur photographer Per-Arne Milkalsen over Andenesm, Norway. The photographer became fascinated with aurorae after working at a rocket launch site in the far north of Norway for 25 years. The northern lights are often visible here because it is so close to the North Pole.

Aurorae are caused by the interaction of the solar wind with Earth's magnetic field and so are particularly prevalent at the poles where the magnetic forces are strongest. Mr Mikalsen told the Mail Online: 'I have never seen an object like this before, and I am eager to find an explanation to the phenomenon.'

Comment: A satellite reflecting the Northern Lights! That will never be proven! Well, this is identical to a digital image that occured when a photograph of the sky was taken during daylight, (image icon right) see original story, Jelly-fish UAP, Purley UK - January 2009. When I started reporting UAPs, I assumed that they were leaving the planet, but a better ecological perspective might be that as things start to change and the usual habitat is no longer suitable some have decided to leave and some entities are moving around rather than completely leaving the planet. Either way, the veil is lifting and it has become much easier to capture some incredibly interesting images of plasma entities on the move. What's more, the mainstream press are being very helpful in covering these wonders! I have reported a few of these jellyfish sightings over the UK but there have been a lot more in recent times. The oldest account here is very well documented and researched note the image.

Jelly fish UFO photographed over Denmark, April 11, 1975
CAELESTIA web site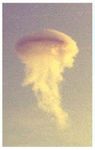 "The following much publicized Scandinavian case unfolded when on April 11, 1975, Danish police officer K.K. paid a visit to his regular photo shop in the city of Viborg. In the shop he was shown a most peculiar photograph. The photo, taken by another customer, depicted what appeared to be some kind of unknown aircraft silhouetted against a blue-green morning sky. Intrigued by this unusual photo, K.K. asked the shop owner if he could have the name and address of its author. The latter turned out to be a well-known local business man. Four days later the men met. An interview was conducted and a police report forwarded to the Chief of Aviation of the Tactical Flight Squadron in Karup, just southwest of Viborg. A copy went to the Danish Police Intelligence Agency. [...]

The much debated photo from Viborg first captured our attention in 1979 when it was published in the January issue of OMNI magazine. To this day, we consider it one of the most intriguing photos in existence. Both ufologists and non-ufologists who investigated the negative agree that it shows no sign of manipulation and depicts a three-dimensional object of considerable dimensions. [...] The problem is to know whether it shows a solid object, or merely a cloud, as GSW suggested."
Comment: It seems that in the 1970s, ufologists never considered plasma, never mind interdimensional life that occasionally appeared into our reality.

Glowing Orange jellyfish: Sidney, British Columbia, Australia - September 9, 2007
UFO Info, September 2007
"I stepped outside at 9:10 PM, to have a smoke and saw a bright orange ball of light heading south directly at me on September 9, 2007. My wife came out and we watched it pass overhead. I grabbed the binoculars and we both had multiple turns viewing it. My wife describes it as an "orange jellyfish" that I agree with looked like that to me too but it had a structure to the leading edge of the sphere like a crescent. It was very brilliant, pulsated and jiggled slightly. It looked like a glowing orange jellyfish and flew south over Sidney at a increasing rate of speed dimming from view.

I have lived by this airport for many years and neither of us have seen anything remotely like that thing. The sighting lasted several minutes giving me time to grab a digital camera and take four pictures of it. The round object was rather large in the field of view with 10 X 50 binoculars. We estimate it was perhaps 1500 feet high and the size of a very large plane. When it passed by me it was only about 2 km's from the airport. I'm an amateur astronomer. Thanks to Brian Vike - Director of HBCC UFO Research. http://www.hbccufo.org/

Witness Erath County Constable Lee Roy Gaitan describes his January 12, 2008 encounter:
"I watch this thing in the police video and it appears to be some type of aerial object that is round. It changes from white to these different colors. The police officer says, 'Keep watching,' and I watched for approximately another eight minutes. And then this thing, right in front of my eyes, changes and it looks almost like a jellyfish. I compare it maybe even to a parachute – and now a very bright white. The green and blue and red is no longer flashing. It holds that shape for probably two minutes. And then to my surprise, it changes vertically like a line straight up and down."
Comment: If you look around the internet there are many more examples... The issue we have now is how commonplace these sightings will become... The other thought I have is that for those who have read Charles Fort, the 1975 sighting may be something completely different and represent the occasional glitch in the matrix, you need to read his books which are available online to understand.


---

Alien Invasion across Europe
The Sun, 27th January 2010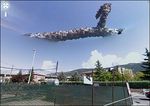 THE skies are brimming with UFOs if Google is to be believed. The website's street view system appears to have captured alien invasions over at least two European cities.

Comment: I have deliberately NOT placed many examples of the really weird UAP reports, but quite frankly it seems the MSM are more intrepid than me and so for the record here are two strange Google UAP reports circulating in the blogosphere.


---

Britains Royal Society Meets to Discuss The Possibility of Extraterrestrial Life
After Vatican Now Britains Royal Society Meets to Discuss The Possibility of Extraterrestrial Life
UFO-Blogger, 25th January 2010


Copy: Four hundred years after it locked up Galileo for challenging the view that the Earth was the center of the universe last year the Vatican has called in experts to study the possibility of extraterrestrial alien life and its implication for the Catholic Church.

And now latest in the row Britains most well respected institution, the Royal Society (UK national academy of science) meets this week to discuss the possibility of extraterrestrial life on earth. The Royal society is historically a key venue for scientific debate and gradual acceptance of controversial ideas into the scientific community.

The meeting at the Royal Society, which will include representatives from Nasa, the European Space Agency and the UN Office for Outer space Affairs marks the 5th anniversary of the Search for Extra-Terrestrial Intelligence (SETI) programme. Lord Rees, President of the Royal Society will also lead one of the sessions.

Comment: Well, well, well, there is a lot going on and this meeting may not JUST be about the orbs and UAPs whizzing over heads in broad daylight.... Very, very, interesting and could be about the start of a PR offensive to start warning people that something is going on... All very exciting... Royal Society Science News, 25th January 2010: Is there anybody out there? Here are some of the headlines in the last 48 hours in the mainstream media, with my comments in red:



---

Bets Fly In After UFO Sightings
Casino Power, 23rd January 2010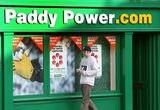 Copy: Bookies Paddy Power have reported a meteor-storm of betting activity on the chances of alien life being found in the next three years. Bets came flying in after spectacular pictures of an unidentified object were captured travelling across the River Liffey in Dublin on New Year's Day.

The odds on little green men arriving on the emerald isle or anywhere in the world before 2013 have now collapsed to just 100/1 from 500/1. Even though punters seem convinced the pictures are the real deal, Paddy Power aren't so sure and are betting 1/3 (1.33) the triangular formation of lights was actually a military aircraft. The other likely explanation could be Chinese lanterns at 8/1.

A Paddy Power spokesman said: "Light's in the sky on New Years Day, sounds like fireworks to me. Clearly a lot of our punters are convinced there is something more to these pictures but if there is, I won't be hanging around to pay out bets. I'll be running straight for the hills." Very reassuring.

Comment: My suggestion is STOP TAKING BETS! Governments will be forced to admit the presence of another lifeform on this planet, GUARANTEED!


---

Bright Light, NOT a Chinese Lantern - Burghead, Moray [Scotland]
UK UFO Sightings, 23rd January 2010


Location of Sighting: Burghead, Moray, Date of Sighting: 22 Jan 2010
Time: @2300, Witness Name: John H
Witness Statement: As I let the dog out into our garden I noticed a bright reddy-orange light moving due east over the top of Burghead Maltings and travelling towards Lossiemouth/Elgin.

I instantly assumed that it was a Nimrod in-circuit or recently taken off from Kinloss as the light appeared very similar to aircraft anti-collision lights.As the object flew overhead the light grew sligtly brighter as you would expect. However to my knowledge anti-col lights flash at night and this was constant. There was also no sound whatsoever coming from the object – even taking the doppler effect into account (now overhead I should at least hear some noise),

At this point I ran inside to get my large powerful binoculars and managed to track the object as it moved eastwards. Several times the object went behind clouds but not completely obscurred by them. The light grew dimmer as the object moved further away and at this point the object appeared to be square/wedge shaped with no obvious wings or fin (the glow from Elgin/Lossiemouth street lighting aiding this observation).

At no point could you make out either of the navigation lights or hear any sound from the object. I continued to follow the object until obscurred by street lighting.

I have worked with aircraft for 21 years and have seen a few "oddball" designs in flight such as the US stealth programme aircraft but nothing like this. I can also discount the chinese lantern theory as the light was not flickering at any point and was far too bright.

I would estimate the object to have been roughly 737 sized, maybe slightly smaller and about 1-2000 feet up moving at about 200mph. The cloud was patchy and around this height. I don't recall the state of the moon and I was both sober and fully awake.

Comment: A good report from a trained observer. Now what about this, see below:
Probes or signs of an alien invasion? Tom Slemen investigates
Liverpool Echo, 13th January 2010


"ON New Year's Eve there were many reports of strange orange lights in the Liverpool night sky.

Although many people have heard of UFOs, what about OBOLs which stands for Orange Ball of Light? Statistically there is a good chance that you have seen one in the skies over Merseyside because this region is now experiencing a widespread visitation of orange balls of light, as well as other types of UFO.

The current popularity of the Chinese Lantern – a flimsy paper version of the hot air balloon, powered by a naked flame – had been blamed for many of the ubiquitous fireballs, but the lanterns cannot make right-angled turns, come to a dead halt in the sky after travelling the speed of sound and interfere with mobile phones, televisions, computers and car engines. Here are a few cases that highlight the unearthly features of the OBOLs: [...]

"Birkenhead, Christmas Eve, 2009, 2.40am: John Ravencroft, 34, was driving up Laird Street when he saw a bright glowing globe of orange light flying over a rooftop, coming from the direction of Birkenhead Park's tennis courts. The orange radiant sphere swooped down towards John, and hovered over his vehicle, which immediately stalled. John estimated the sphere's diameter to be about 20-25 feet. It flew off down Park Road North then darted upwards at an incredible speed. Mr Ravencroft's car started again, but when he pulled over and tried to call his wife, he saw the screen of his mobile was blank, and the phone remained in that state for hours before functioning normally."

Comment: Hurrah! I believe this is a reporter with a pulse! This is a collection of reports but the above report is selected, because Chinese lanterns DO NOT swoop down and hover over folk. The question is: will this Liverpudlian reporter do some serious research and are others now doing the same? My first blog entry about these orange balls of light was in August 2008.
Crowds in awe as formation of mysterious orange lights appear over UK village
Manchester Evening News, 14th August 2008


---

UFO Is Spotted Over Dublin
The Sun, 22nd January 2010


AMAZING footage of a UFO has been taken in Ireland - as The Sun re-launches the nation's X-Files. A triangular formation of lights was filmed flying at night at "incredible speed". [...]

Any sightings in Britain will NOT be officially recorded because the MoD last month axed the department probing mystery threats. Chiefs branded the £50,000-a-year department an "inappropriate use of defence resources". It came despite the near TRIPLING of alleged UFOs between 2008 and last year's 643.

The Sun will pick up the baton, and release a rundown of your sightings, like the MoD used to.

Nick said: "The MoD's decision was bizarre. While I'm sure they'll investigate sightings from pilots and anything unusual on radar, the public had nowhere to go. There's massive public interest in this issue. If there's something unusual in our skies, we need to know or we could be leaving ourselves open to terrorist attack."

The MoD defended its decision to shut the UFO division. A spokesman said: "We do not feel there is any military value in reviewing the public's sightings."

Comment: Besides the fact I think these are orbs flying in a tight magnetic vortex, I am much more interested that a tabloid newspaper has decided to "take up the baton" and log UFO reports. Since they seem to regularly call upon the services of Nick Pope, who is ex-MOD official, this looks quite interesting, especially as things are starting to get quite wild out there... BTW, this decision is not odd, the UK MOD are not stupid. THEY KNOW that the veil is lifting, and don't want to be forced into a position where they have to break the news to the general public... The UK MOD are not metaphysicians...

Update
According to various sources, this is an old video and the Sun and other MSM did not check the facts. What's interesting is that I saw this video kicking around the blogosphere but did not highlight it until I saw MSM exposure. Well, if this keeps happening, then there will be no point believing any documentation of sightings produced by the Sun. Unless they state they have someone credible like Nick Pope doing the checking.


---

UFOUAP mystery in skies over Burbage [UK]
Hinkley Times, 22nd January 2010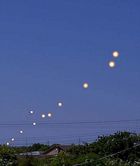 AS DEAN and Lorraine Seyman celebrated the New Year, they suddenly realised they could be having some unexpected guests. As the couple from Burbage were enjoying the fireworks just after midnight, they spotted more than 25 UFOs filling the night sky. And as the unknown objects continued on their course, Dean and Lorraine managed to take some pictures and a video of the event above their home in Beechwood Avenue.

Dean told the Times exactly what happened on that eerie night. "We went to the patio doors as the fireworks had just started and it was a crystal clear sky, full moon, and about four stars in the sky," he said.

"We were just standing there and then all of a sudden this bright orange orb - a fuzzy fireball almost - was coming out of nowhere. It didn't change speed, it didn't flash, nothing, and just continued at the same speed going in the direction of the A5. Then another one came at a different altitude and then some more and they were all staggered in a formation.

"There were two, then four, then six and then we counted 26 over the hour.

Comment: There was so much activity at New Year that the UK UFO sightings website went into meltdown. My only suggestion is that the orbs were out in force cleaning up the mess of firework celebrations. For more UK sightings:

Video: UFOUAP spotted over Shrewsbury [UK]
This is more of 'clump' that I have previously called magnetospheric plasmoids, search the archives for more video and details.


Ottery UFO alert! - E. Devon [UK]
According to this report, if you want to report a UFO/UAP in the UK, you have to contact the police, as the UK MOD UFO desk has been shut down. It looks like people are being encouraged to use 'The Force'....

---

UFO Photographed Over Xinjiang, China; Military Claims Missile Test; Fleet and Pyramid UFO Similar to Kremlin UFO Filmed in China
People Magazine Daily, 21st January 2010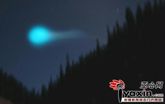 A bright flying UFO with a cone tail was photographed over Xinjiang Uyghur Autonomous Region on Jan. 11 around 8 pm.

The object was flashing blue, red, white and green lights according to CCTV.com and Iyaxin.com. MSNBC's James Oberg reported that a Chinese missile was fired to intercept another missile in flight last week, which sparked people in the Xinjiang and Gansu provinces to report the UFO sighting. The people of the rural area were not well-equipped with cameras and the few pictures that have surfaced are blurrier than the ones from the December Norway spirals.xinjiang china ufo january 2010.

"China conducted a test on ground-based midcourse missile interception within its territory on Monday," Xinhua news agency reported this one sentence statement last Monday. An hour later, two sentences were added: "The test has achieved the expected objective. The test is defensive in nature and is not targeted at any country."

Comment: It looks like the Chinese were trying to explain away another mystery spiral, similar to the now famous Norwegian event in December 2009 that grabbed the world's attention. I love these spirals and I love the blue colour, very magical... It's now 2010, remember massive increases in evolutionary energies predicted by Barbara Marciniak as 100,000 x 100,000 x 100,000 2010, 2011 & 2012, and as we have proof that our planet is being blasted BIG TIME from galactic sources, we have no reason not to believe this particular prediction. Therefore, it looks like this particular plasma pheneomena will become commonplace. How exciting! If you want to read a good research paper that highlights plasma phenomena in our atmosphere see, Anthony Peratt - Characteristics for the Occurrence of a High-Current, Z-Pinch Aurora as Recorded in Antiquity

Update

I have come across the an online article written in Chinese that can be translated with Google: China missile test? Xinjiang, the sky is the mysterious Aperture more likely the Department of space debris (Figure). The translation is terrible, but some detail is translated well. Here a witness tells us that a blue orb actually crashed into a UFO and generated the spiral and perhaps this gives a clue about what happened with the Norwegian spiral. Anthony Peratt says the Norwegian spiral was an example of two interacting currents of plasma creating a z-pinch. The raw translation of these latest events in China, would suggest that there was a tremendous amount of activity with lots of coloured lights (orbs) and a spiral event that was a result of a 'crash' that I would suggest was really the interaction of two plasmas with different polarities. This is certainly looking very very interesting and far more scientifically acceptable for an explanation.


---

Mexico: Airbus A-320 Flies Near UFO
A Report from Prof. Ana Luisa Cid
Inexplicata, 21st January 2010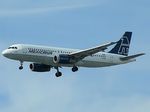 On Monday, January 18, 2010, a Mexicana de Aviaciaon Airbus-A320 flew close to a UFO as it went over Xochimilco, according to Alfonso Salazar (UFO researcher and aviation technician)

This occurred as the airliner made its climbing maneuvers to achieve an appropriate altitude for a straight and level flight. The time was 11:55 a.m. The Mexican airliner flew some 200 meters form a spherical, seemingly metallic object that changed colors (from aluminum gray to brilliant red). The aircraft was heading east of Mexico City while the object headed south.

According to unofficial data, and under excellent meteorological conditions, the UFO was detected visually as it flew at an approximate altitude of 10,000 meters.

Comment: This airport in Mexico seems to be located where orbs like to hang out... Well, I am sure there are going to be people in denial for a long time until something whizzes over their head and they are forced to admit that our reality has changed. I quite like the foo-fighters, the little balls of light that play tag with aeroplanes, they are having fun, whilst pilots are have been perplexed and bemused for 80 years. Still, I refuse to believe that more people have not done enough research to work this out. Early ufologists like Trevor James Constable and Kenneth Arnold worked his out over 50 years ago. For goodness sake, even the UK MOD have worked this out and have provided the general public with a substantial analysis, see Unidentified Aerial Phenomena [UAP] Index Page . Due to a dimensional shift, it has become much easier to see another lifeform with a whole ecology living on this planet. Here is a quote from Trevor James Constable's book, Sky Creatures: Living UFOs published by Simon & Schuster in 1976,
Significant among those who came to accept that UFOs were critters was the man who touched off the whole powder keg — Kenneth Armold. As coiner of the phrase flying saucers he has won immortality, but by the early 1960s, he was nowwhere near as puzzled as he was on 24 June 1947, when he saw a "formation" of these saucers neart Mount Rainier. In November 1962 his views on UFOs sounded as though the had lifted bodily out of my 1958 book They live in the Sky. Writing in Ray Palmer's Flying Saucers Magazine, Mr. Arnold said:

After some 14 years of extensive research, it is my conclusion that the so-called unidentified flying objects that have been seen in our atmosphere are not space ships from another planet at all, but are groups and masses of living organisms that are as much a part of our atmosphere and space as the life we find in the oceans. The only difference in the space and atmospheric organisms is that they have the natural ability to change their densities at will. Flying Saucers Magazine, November 1962, Palmer Publications. Amherst, Wisconsin 54406
For more quotes from Constable see the archives: Best of the Blog - Orbs, UAP Traffic & UFO Disclosure


---

'orange ball' UFOs spotted over Maltby
Dinnington Today, 15th January 2010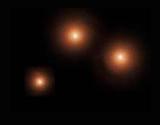 PANICKED residents in Maltby claim the area is being visited by UFO's after several sightings of mysterious orange lights hovering above the town. Eight locals claim they have seen eerie ball-shaped objects moving without sound on spotters website uk-ufo.co.uk

They were last sighted on New Years Day - but reports have been coming in at regular intervals since mid-September. Witnesses describe the strange glowing orbs as "spooky" and "totally silent". One Maltby residsent, Paul Coe, said: "I keep seeing these weird lights. I have compared the size with planes and these things are twice the size of a 757."

Comment: Yes, some people are panicked.... At the moment, I can only assume the metaphysical community are in a state of paralysis. Many were OK about the orbs on digital images, but massive balls of light flying around us is too much. Well, this is the Apocalypse and our reality has changed for ever and the Cosmic Fairy tale of Father Sun having a union with the Cosmic Mother on the 21st December 2012 (but only if you are in the Northern hemisphere, those down under were never ever going to get a piece of this cosmic fantasy), was a useful marketing tool that appealed to spiritual children.

At some point, the general public will be informed of the truth and that The Keepers of Ancient Knowledge were bypassed in favour of a 1-day Mayan calendar bash, by people who don't understand enough about our reality. By the way, if you are waiting for the balls of light to go away, then according to Mayan Elders they will be around for at least 5,200 years, as that is the period of time that our reality will be dominated by space and the ether. There is no excuse now. Good information has been given out in the New Age/metaphysical community, widely available 16 years ago, that concerned these plasma entities from New Agers channelling them, so now the general public are having a rude awakening and I am very sorry it has happened this way.

Videos: Orbs in formation, bright red orb caught on video - Norwich [UK]
"These balls of light moved very fast in a way I can only describe as like demented fireflies and were so large and bright that one lit my bathroom like a sun-set and they lit huge sections of the street orange."
What the hell is going to happen when it becomes totally undeniable that our world has changed virtually overnight! Fortunately, there seems to be plenty of people taking the sudden appearance of a new lifeform very well and I am quite pleased about that....

---

Earthquakes and the Unknown
Inexplicata, 14th January 2010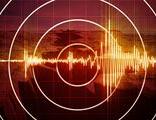 During an exchange of internet communications in the hours shortly following the massive 7.0 earthquake that devastated the Haitian capital city, Port-au-Prince, which left death and destruction in its wake, mention was made of the "far out" theories that have emerged in the 2000s to account for such disasters: scalar weaponry, alien craft concealed as passing asteroids, HAARP and other culprits that have gone on to become the "usual suspects" on paranormal radio and Web discussions. [...]

In the early days of the UFO phenomenon, and even up to the present time among certain contactee circles, there was the moderately generalized belief that if UFOs were manifesting themselves during earthquakes or volcanic eruptions (such as the spectacular Decepción Island eruption of 1965, resulting in a now-famous photo of an unknown object), it must be because alien scientists must be reconnoitering our planet and studying its geological processes as part of a survey of not only our world, but perhaps our entire solar system.

Comment:There is a clear connection with earthquakes and plasma phenomena in the form of quakelights and earthlights. This articles is noted because despite the fact that ufologists are keen to reveal the existence of "Space Brothers", the evidence is very clear that ufo-like objects (UAPs) are also closely associated with earthquakes. Simply, if you think about it, if a there was a massive build-up of electrical charge in your home and you knew things were about to explode, you would get out fast too! These days, scientists can use satellites to detect intensive electric fields in places where earthquakes are brewing as they induce specific currents in the ionosphere, See Earthquake prediction is written in the clouds

At this moment in time, humans do not know much about this other lifeform that inhabits this planet, but it is very clear to anyone that has done enough research, that a non-carbon based lifeform exists and the reports of sightings go back hundreds of years. There is a brilliant example on YouTube [1:16] taken the night before the Haiti earthquake by American Missionaries. link


---

Bizzare 'Light Stick' UFO or cryptid snapped above the Kremlin
All News Web, 12th January 2010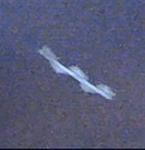 Russian Ufologists and cryptozoology fans are excited by another UFO or possible cryptid that was photographed over the Kremlin in Moscow, Russia (see above). The event occurred on December 21 at around 7pm just days after at least a hundred witnesses sighted a mammoth pyramid UFO over the Kremlin. A photojournalist had set up a a camera for a timed shot. Nothing was seen during the shoot, however when the picture was developed the UFO or mystery creature was noticed.

The question as to whether it is an alien UFO or an unknown life-form is now being debated. Some believe this is a six winged creature that cannot be picked up by human eyes. Noted too was the fact that the object appeared on December 21, the date of doomsday 2012.

In China, where this particular anomaly is often photographed, these type of UFOs are called 'light sticks'. Some researchers believe they might be some sort of ghost-like dragon creature rather than extraterrestrial UFOs.

Comment: Thank God for the Russians!
Dear Russian scientists, please do your investigations quickly and then make "a discovery" announcement of an "unknown lifeform" to the world, even though you already know this for a fact, as you have been investigating Vacuum Domains and Natural Self Luminous Formations [NLSFs] which are all part of the same lifeform ecology. Due to the dimensional shift, lots of ordinary people are starting to see these things, even without high tech infra-red cameras and high specification night vision googles, and things are now getting ridiculous, especially in the UK! Please help!


---

Video: Large bright orb of orange light passing over - Sprowston, Norwich, Norfolk [UK]
UK UFO Sightings, 12th January 2010


Location of Sighting: Sprowston, Norwich
Date of Sighting: 01/01/2010, Time: 00:30 hrs
Witness Name: B King

Witness Statement: I went to the bathroom and before I turned on the light the whole room was lit as orange as a sunset. I went to the back door, looked out and saw a large bright orb of orange light pass over a neighbours's house and another bright orange orb fast approaching. These were too fast to be Chinese lanterns or balloons and threw out too much light. I see a lot of aircraft as I live near the airport and I estimate that these orbs were travelling at the speed of a light-aircraft and against the wind direction of North – north-west (source weatherquest.co.uk.) I fetched my camera and put it onto default video mode. I took two short videos from the front of my house where I look over Norwich below.

Please see my videos on you tube by searching for "ufo Norwich 2010? (bking1964) and make up your own mind. I saw 5 orbs in total all heading South-west across Norwich. This same phenomena seems to have happened all around the world on New Years Eve/Day and is surely worthy of serious investigation.

Comment: Here is the link for the YouTube video [1:21], UFO sighting (part 1) Norwich UK (1st Jan 2010) . Here is the comment on YouTube:
I have been informed that these are UFO "orbs" which at night look like spherical fireballs. A "Google" search? states they are 1 - 30 metres in size. I am filming this one from a hill so by the end of the video it is two miles away and still no less bright. My camera cannot photograph the lights of aeroplanes at night so these were exceptionally bright. The trajectory and movement is entirely the orbs as I used my gatepost to support my arm as I filmed.
So are folk just going to just ACCEPT the fact that our world has changed forever, with no scientific or metaphysical explanation from anyone? There are lots more reports on this website and the following are of interest:


11 to 15 orange orbs gliding from East to West - Johannesburg, S. Africa
"We dont have any chinese celebrations and have ruled out lanterns." Well, not at the moment, but your authorities might decide that South Africans have changed their culture overnight, like the British who are apparently now busy setting off Chinese lanterns all year round and in all weather conditions, just for the sake of blessing the nation with this Chinese symbol of peace and goodwill.


Video: UFO or what? Strange blue lights over Tracy caught on video [California, US] "The lights appeared to travel high in the sky and turn off and then quickly appear close to the ground," Ruth said. Ruth said during the nearly 90 minutes they watched the light, it also seemed to blink on and off intermittently, but irregularly. It disappeared around 9 p.m.
Actually, it looks like quite a party with a bright blue orb and other orbs dancing around.

---

Oklahoma witness reports UFO [UAP] coming out of 'worm hole'
The UFO Examiner, 7th January 2010


An Oklahoma witness reports an unusual appearance of what seemed to be a wormhole opening up and a light moving out of it, according to testimony from the Mutual UFO Network (MUFON) database.

The December 31 incident occurred as the witness was watching the rising full moon - but stated that "off to the right of the moon there appeared to be a darker place which was like a circular void. "

Within the void, a large "X" of light appeared. This light began to spin, then a "lit cloud tube extended" from that area. Then, "a tiny blip of light came out, which moved out a distance from the point of origin and then disappeared."

Comment: We have another arrival! This nice description, seems to be a variation on a theme of other UAP arrivals that have been caught on video. The 'X' is what you would see as you were facing head on and actually represents a plasma cloak or vehicle used for travel. This is dropped when the orb arrives low enough down in out atmosphere and videos show a hole appearing and out pops an orb! There are examples on the UAP Video index, see AP Caught On Outdoor Surveillance Camera in Russia May 2008 [02:27] & Spiral UAP coming out Wormhole or Hyperspace - Tomsk Russia May 2009 [02:44]. This is video footage of the world class 9th December 2009 Norwegian event, Norwegian Spiral 'Hole' Opens.

If I was poetic, I would have penned a ditty in appreciation of the fact that I was able to see the Big Picture enough, not to be deceived by the 2012 Cosmic Fairy Tale folk. Our reality has changed forever in a rapidly escalating dimensional shift, there is another world appearing before our eyes and it's quite exciting to say the least!


---

The New Year's Eve Aerial Wave - Enfield Middlesex
UK UFO Sightings, 7th January 2010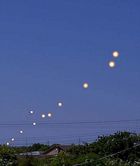 Location of Sighting: Enfield Middlesex
Date of Sighting: New Years Eve 2009/2010, Time: 12.05
Witness Name: Mr & mrs Briggs

Witness Statement: Having looked at the new year firework display on the tv we always look outside to watch and listen to those going off outside and in our neighbourhood, we noticed a bright orange light heading form North to South a we stood on our back step, my husband even commented about the fact that it was a plane and not coming from where we would normally expect it (we live under the flight path into london so we are very familiar with aircraft and the directions that they come in). There was no sound and the light was much lower and very much bigger than you would expect to see on any aircraft.. We thought no more of it for a few minutes and continued to flit between the tv and the agrden, however

we very soon noticed a whole line of these bright orange lights backed up as far as we could see and they were all headed from north to south. they were also spread out 3 and occasionally 4 across,. there was absolutely no sound and we could see nothing other than the light, it was a clear night and you can easily make out the shapes of aircraft as wel as hear them had they been so! They continued to fly past our house in waves for the next 45 minutes

it may have been longer but to be honest it spooked the pair of us, we didn't know what to think and watched the news to see if it had been reported at all. I think had it been one or the other of us alone we may have doubted ourselves but we both stood and watched this eerie sight and are both certain that these light whatever they were, were not planes helicopters balloons or lanterns. Some days later we are still bemused and slightly unnerved by what we saw, it was almost a relief to read other accounts so similar to our own ..i say almost because actually it has blown both of us away and made a pair of cynics question what we may have previously believed !!

Comment: After the UK UFO sightings website went down on New Years Eve and there is even a report of a mass sighting in other European countries on New Years's Eve too, see

---

Police visit grandad to see his 40-second tape of 'flaming UFO' flight
WalesOnLine, 5th January 2010


A GRANDFATHER rushed to grab his video camera after seeing what he thought was a UFO racing through the skies above Pontyclun. [...] He said: "I looked up to the sky and couldn't believe my eyes. "It was about 5.50pm so it was fairly dark, and I saw this big ball of fire moving quite quickly and silently. "I called Mary to have a look and then grabbed my video camera." But as the couple had just returned from a holiday in Belgium, there was only 40 seconds left on the tape to capture any film. "First of all, we thought it was a plane on fire," said Mr Howells, a retired manager at an upholstery firm. [...] "But as there were flames coming out of the side and back, Mary and I panicked and thought the plane was in trouble." So he phoned Cardiff International Airport to ask whether there had been any emergencies in the area. The security department had not had any reports, but told him to try South Wales Police and ask them. A local police officer visited Mr Howells to see the footage, and got in touch with RAF Kinloss in Scotland, which tracks all objects in the sky. They identified it as a meteor.

Comment: Fire chi! Another plane on fire in the sky....So, the UK MOD close down the UFO desk, but this witness gets a police visit, this is just getting bizarre..... Well, every now and then I shake my head as I think of the email I received from a friend who said that nothing would happen in 2012, big sigh.... the need for spiritual education is acute. This is a Russian perspective, from the groundbreaking report, PLANETOPHYSICAL STATE OF THE EARTH AND LIFE By DR. ALEXEY N. DMITRIEV [1997, English 1998]

It is reasonable to point out that our Planet will soon be experiencing these new conditions of growing energy signifying the transition into a new state and quality of Space-Earth relationship. The living organisms of those regions of Earth having the major "inlets", or attractions, for cosmic influences will be taking the lead in evolving life's appropriate reactions, or processes, to these new conditions.
[...]
The most significant of these areas are the helio-sensitive zones which have intense responses to geoeffective solar activities responses that include the very dramatic and unusual manifestation of non-homogeneous vacuum, or classical non-mechanical ether, domain structures. These structures, or objects, then interact with the heliosensitive zones producing deep and powerful effects upon the environment such as the alteration of seismic activities, and chemical compositions. Because these non-homogeneous vacuum domain objects display not-of-this-physical-world characteristics such as "liquid light" and "non-Newtonian movement" it is difficult not to describe their manifestations as being "interworld processes". It is important to note that those heliosensitive zones that exhibit middle and large scale processes are also those that are closely associated with these "interworld processes" produced by physical vacuum homogeneity disturbances.

Such disturbances cause, and create, energy and matter transfer processes between the ether media and our three-dimensional world. The multitude of such phenomena, which is rich in it's quality and variety, is already growing quickly. Hundreds of thousands of these natural self-luminous formations are exerting a increasing influence upon Earth's geophysic fields and biosphere. We suggest that the presence of these formations is the mainstream precedent to the transformation of Earth; an Earth which becomes more and more subject to the transitional physical processes which exist within the borderland between the physical vacuum and our material world.

All of this places humanity, and each one of us, squarely in front of a very difficult and topical problem; the creation of a revolutionary advancement in knowledge which will require a transformation of our thinking and being equal to this never-before-seen phenomena now presencing itself in our world. There is no other path to the future than a profound internal experiential perception and knowledge of the events now underway in the natural environment that surrounds us. It is only through this understanding that humanity will achieve balance with the renewing flow of the PlanetoPhysical States and Processes.
End Paper source
I had not come across one researcher from the metaphysical community that made the link between the Russian Vacuum Domains and UAPs and the connection to metaphysical messages concerning the changing of the Earth's grid, before I wrote my book, even though the contractor for the British MOD did make the link between UAPs & VDs. The Russians realise there is a tremendous need for education and new thinking, but after 11 years of the existence of this report, I see no evidence, that anyone thinks the existence of a different lifeform on this planet is of any great interest, as the obvious becomes more obvious everyday. When I wrote my book, I was really grateful for the Russians and I am still grateful that there are at least a few advanced thinkers on the planet. Unfortunately, I don't personally know any, yet....


---

Witnesses: Horseshoe shaped objects pass over my house
UK UFO Sightings, 3rd January 2010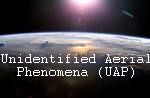 Location of Sighting: Worcester Park, Surrey, Date of Sighting: 1st January 2009
Time: 12.02 a.m.m, Witness Name: Dawn Holton

Witness Statement: Dragged my mum outside to watch the New Years Eve fireworks. Could not believe what we saw. An object, not a firework, not a lantern, travelling too low for a plane and silently. Bright white/red, kind of horseshoe shaped. It was travelling in a firm direction which was not random so it was not a lantern. As it passed over our house in a Southerly direction more and more followed, like a wave of slow moving silent objects or craft, one after the other all following each other like a wave coming from different angles over the rooftops in our road.

These were not hovering or floating objects, these were moving with intention and uniformly Around 20 or more in all, with lights glowing. This went on for a good while, whilst fireworks were going off but these were not fireworks – what were they? Did anyone else see them? The last and clearest one came over our roof, lower than the others and had a red glow behind it. It was vivid and clear and inexplicable. As they moved into the distance one of them stopped, another stopped next to it before they continued on their way, uniformly. We watched in awe and fascination. Two or three of them reappeared in the distance and just remained static for several minutes before moving off again in the same direction as the others. No sound at any time. What is the explanation.?

I tried to phone the BBC but they did not have a number to press for UFO sightings on their pre-recorded messages! It was very frustrating because myself and my family believe this was a significant UFO sighting of some magnitude and meaning. Who is out there monitoring this and what are their comments. What is happening?

Comment: Difficult to know what to say... I wrote to the UK UFO website owners and they seemed to have ignored my suggestion that they should inform people of the existence of the Condign report about UAPs and the opinion of the UK MOD. Therefore, it looks like there are still too many people who would prefer to stick their head in the sand and pretend that this is not happening. However, that cannot go on forever, because the dimensional shift is scheduled to go on for another three years and at the end of this period, it will be the birth of our new Earth reality. As I have already said, it will be like living in a cosmic acquarium, it won't be something that people can ignore....


---

UK UFO a few stats for 2009
UK UFO Sightings, 3rd January 2010


[...]In the past 12 months over 3,300 sighting reports have been received from the UK public and over 6400 comments have been approved which has surpassed all the original expectations for the site.

At any one time there is always a backlog of reports to be reviewed and posted. At the moment this stands at 740 (includes 460 to be posted under an "Orange Sightings Volume" as a high probability Chinese Lantern event.)

Comment: We now know why this website crashed, it seems that the UK has been orbed under and there is now a backlog of 740 reports of which they say 460 will be posted as "probable" Chinese Lanterns events. Of course the cynical will say they are ALL Chinese Lanterns and it's New Year, but that assumes the British are all stupid and that we can ignore all the other details like erratic movements and swarm behaviour in these sightings. Let's also not forget the reports of UAPs that swooped down just to make sure folks get a good look.... Well, my New Year prediction is that as we are now well into a dimensional shift, with magnetars still blasting away and evolving spacetime, sightings are only going to increase. I also expect that we will experience more high energy plasma manifestations in the sky, which those who know nothing about atmospheric plasma will of course call UFOs.


---

Apologies for being off line-problem now resolved.
UK UFO Sightings, 1st January 2010


Since apologies to everyone who tried to access the site from late last night only to find it was down and many thanks to the many people who emailed in to tell us of the problem.

Unfortunately the sheer volume of traffic caused a severe overload on the server causing our hosting company to take us off line to prevent their server from crashing.

Comment: I think it is worth noting that this website that only exists to report UFO Sightings mainly over the UK, is being so overloaded that it actually crashed. Now what does that tell you? Personally, I have been thinking very hard for a long time now as to what will happen when the general public realise that our reality has changed forever. I believe that there are going to be a lot of people whose credibility as authorities and leaders will go up in smoke. Btw, there has been some real action over the UK in the last week or so and I am only logging a very small number of interest to me but here are a few more accounts of UAP activity.

---

Orange ball shape shifted into a huge pulsating jelly fish - Buckie, Morayshire [UK]
UK UFO sightings, 29th December 2009


Location of Sighting: Portessie, Buckie, Moray.
Date of Sighting: 12 December 2009, Time: 2125
Witness Name: David and Alma Munro
Witness Statement: We watched an orange ball away to the West of Buckie as it came towards and down to us. It was a huge pink/light mauve colour, with an incandescent pearl-like light in the middle. As it came down to us it shape shifted into a huge pulsating jelly fish – type of shape, with 'something' appearing to spin' around the outside perimeter of it.

As it hovered immediately above us my wife became hysterical and ran screaming onto the road nearby. I remained as calm as I could looking up at the UFO. It then silently moved off to the East along the coastline. As we drove to report this, we saw another nine of them over the sea, continually shape shifting into balls of orange, and then huge flaming buckets.

We got another couple to witness this event and she took photo's. We reported to the Police and they confirmed that 'a related incident' had been reported earlier. The following day, I realised that my face was slightly scorched but not badly. I can assure you that this sighting was exactly as I have reported here.

Comment: Surreal... after logging so many reports for nearly three years, I think it's possible to establish that the fiery orange light is a plasma cloak used by these plasma entities to travel. Well, it's very difficult to know what to write, as the metaphysical community are largely still looking forward to their 2012 Cosmic Fairy tale, whilst members of the general public are coming face to face with interdimensional entities.... Whatever, I am a little concerned about the report of what sounds like radiation burns.... Surreal

Update
For those who may be alarmed about a possible radiation hazard with these plasma entities, I would like to state the following; Firstly, we are losing our cosmic shielding anyway and I wrote my book to explain the new phenomena of Space Weather and why metaphysical sources were encouraging people to build up their energy field to act as a shield. This is a process that occurs naturally as a consequence of spirtual evolution, but some have found ways to speed this up. Secondly, it is well known within the ufology community that the best information about UFOs is from the 1950s, because at that time military personnel were not stopped from writing books about what they knew from being in the "inside". There is a clear link between UFOs and radiation and here we can adopt the term "UAPs" because that is the preferred term used by the military now and others. The following chapter is from the book, The Report on Unidentified Flying Objects [1956], by Edward J. Ruppelt, who was chief of the Air Force's Project Blue Book, the special project set up in 1947 that terminated in December 1969, to investigate and analyze unidentified flying object, or UFO reports in the United States. In chapter 15 The Radiation Story, Ruppelt discusses the ad hoc attempts by scientists to monitor radiation levels whenever a UFO was in sight. Since I have never been formally involved with ufology, I don't know the politics, but have to go by what is generally stated online. However, the realisation that UAPs represent another lifeform means that the discussion of this possibility in early UFO books written in the 1950s, gives us a totally new and more meaningful perspective.


---

Argentina:Strange Lights Along the Chalchaquí River (2002)
Inexplicata, 28th December 2009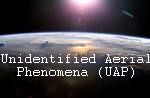 Guillermo Gimenez has kindly sent us this article by the GACETA OVNI research group describing the "unknown luminous phenomena" witnessed in this section of Argentina, which has recently re-emerged into world prominence due to the manifestations of the "Mothership", as it has come to be known.] An Interview With Silvia Aguirre, Schoolteacher, 25, on March 3, 2002 [...]

We had the chance to look at one of these objects through binoculars and the most appropriate to the definition to describe them was ice, or rather, like watching the moon glow on completely black background without being affected by its light. We are insisting on all manner of comparisons, because the definition of light in these cases can discard combustion, electric phenomena, or any other relation with natural phenomena. How can opaque light cast brightness like the sun without emitting beams?

Comment: This article is listed here because the description of these lights as "cold light", "opaque light", the "inner light appeared gelatinous" describes UAP phenomena that has been more noted in older references, rather than the abundance of very bright lights that we are getting now. See also:

Mexico: A Report from Mexico City Airport (MCIA)
"On December 24, 2009 at 15:54 hours, the crew of an Aeromexico Boeing 737-800 reported that it had come across spherical traffic in the vicinity of Cerro de la Estrella (east of Mexico City). The aircraft had recently taken off from the airport."
This report does not make it clear whether this came from Air Traffic control or if it was someone listening over the airwaves. However, since there is so much UAP activity around that airport & Mexico generally, it's very likely the source would have been vetted as reliable.

---

A flame of light in to the sky - Bestwood, Nottingham [UK]
UK UFO Sightings, 28th December 2009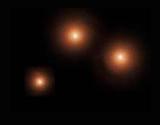 Location of Sighting: Beckhampton Rd, Bestwood, Nottingham. Date of Sighting: 27th December 2009, Time: Between 7pm and 8pm Witness Name: Lisa
Witness Statement: I was sat in my car, parked up talking on my mobile to my husband when out of the corner of my eye coming over the top of some houses to my right I saw what I can only explain as a flame of light dancing up towards the sky. As it came over the houses and over but in front of my car I had a very clear view of what I saw, the only way I can describe it was like the inside flame of a Chinese Lantern but without the lantern, the inside of the flame appeared to move quick like a pair of legs riding a bike.

It continued to rise up in to the sky until I could no longer see it. At first I tried to rationalise my sighting thinking it could have been a stray piece of paper blowing away from a fire but I have never seen the inside of a flame move like this one, nor have I ever seen a flame of light fly so high in to the sky without first burning out. If anyone else saw what I did or could tell me if they too have ever seen such a thing I would be grateful. This is my first sighting of what I believe to be a UFO.

Comment: It must be obvious by now that hundreds of reports of the same thing from all over the country means that there is a new phenomena taking place in our skies. Yet, it amazes me that ufologists, are not willing to point out the opinion of the UK Ministry of Defence, as fire in the sky, obviously has got nothing to do with 'flying saucers'. By the way, the description is incredible and sounds just like the "minispiral" orbiting around Sgr A*, at the centre of our galaxy, of course, another plasma phenomenon. More unusual UK witness sightings below:
Lots and lots of Orange Light sightings on Christmas Eve & Christmas Day [UK]
Does this mean the the British have given up with Christmas crackers and have become Chinese instead, by setting off lots of Chinese lanterns?

Comment: We have one person angry here, who can't understand why nothing is being done about all these sightings. Well, I am sorry to say this, but this is evolutionary change and there is nothing that anyone can do. A whole new world is opening up and the metaphysical community did not understand our reality enough to realise that "transformation" meant Tom, Dick and Harry would also be confronted with a new reality. By the way, even an ex commercial pilot, see witness: Phillip Moore, even his sighting was shoved into this category, which implies that website owners are desperately trying to cut down the apparent no. of sightings.


---

Federal Aviation Administration Officially Says Who to Call After UFO Contact
Gizmodo News, 24th December 2009


[...] According to the last order by Federal Aviation Administration—issued on December 10—BAASS is now the organization to contact if you are a pilot or an air traffic controller who gets close to an Unidentified Flying Object: Persons wanting to report UFO/unexplained phenomena activity should contact a UFO/ unex­ plained phenomena reporting data collection center, such as Bigelow Aerospace Advanced Space Studies (BAASS) (voice: 1-877-979-7444 or e-mail: Reporting@baass.org)

Comment: So, the UK MOD closes down the UFO desk for the public to report UFOs, but pilots and air traffic controllers are told a week later to go to a private company if they want to report something.... So what is this all about then?


---

The Unidentified Aerospace Phenomena (UAP) Observations Reporting Scheme is launched:
UAP Reporting, December 2009


Press release: WEBSITE launched for astronomers to report observations of unexplained phenomena
A scheme is being launched that will give amateur and professional astronomers a formal mechanism for reporting any unexplained phenomena they observe when studying the night sky. In the framework of International Year of Astronomy 2009 (IYA2009), the Unidentified Aerospace Phenomena (UAP) Observations Reporting Scheme aims to provide a global focus for sightings by astronomers and contribute towards a better understanding of transient phenomena occurring in the atmosphere.

The reporting scheme has been set up by amateur astronomer, Philippe Ailleris, who proposes to use the unique opportunity of IYA2009 to collect additional and more rigorous information on UAPs, more popularly referred to as UFOs.

"These phenomena are mainly seen in the night sky, a domain that astronomers have long considered their own, and it is important to collect testimonies from members of the population that are trained observers. We aim to approach this controversial field of UAP sightings from a professional, rational point of view and without any preconceived ideas. Certainly whenever there are unexplained observations, there is the possibility that scientists could learn something new by further study," said Ailleris.

Comment: Hmmm.... Is this more "official" acknowledgement of the existence of UAPs? This has taken a long time to be picked up in the blogosphere, but nonetheless, worth noting. For other UAP report databases see, Unidentified Aerial Phenomena Index.


---

A huge fireball, I thought it was an aeroplane on fire - Rudheath, Cheshire [UK]
UK UFO sightings, 20th December 2009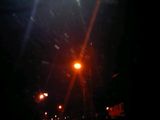 Location of Sighting: Rudheath, Cheshire Date of Sighting: 16th December 2009, Time: 6:15
Witness Name: Carol Burrows
I was driving through Rudheath, Cheshire on Wednesday 16th december at approx 6.15 and was in traffic when I saw what I can only describe as a huge fireball. At first I thought it was an aeroplane on fire. It was hovering in the sky to my right very low, about the height of 2 or 3 houses then it moved right in front of me. It hovered there for perhaps 30 seconds then shot off southbound travelling higher and higher until it went totally out of sight. The picture was taken when it was straight ahead of me and at the time, I didn't notice the white light above this orb. The smaller lights to the left of the photo are streetlights. This is the weirdest thing I have ever seen Carol Burrows

Comment: Tut! These UAPs are getting out of hand, you would thing that they had just arrived on the planet the way some of them behave.... Well, I have been negelecting to list UAP reports in the last few weeks, but this one is worth the effort. More UAP activity:


---

Bizarre Orb UFO seen above Wales
All News Web, 17th December 2009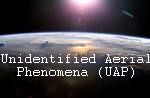 A committed UFO hunter from Cardiff in Wales is has been able capture some truly amazing images of UFOs using recording equipment with night vision capabilities. The film below is one example, clearly showing an intriguing UFO darting across the screen.

The UFO hunter, Robert, writes regarding this film that:
'Don't know what to say to this?, all i can say is that this was my first capture of the evening and just setting up when i saw this come into view on my night vision optics, i could not see it without the aid of my device or could it be seen with my camcorder alone?. It was silent and moved from north to south direction and it was dark at the time. I thought at first it may be a balloon or a parachute but if this was so i would have had no problem spotting either with ordinary binoculars or my camcorder that has a 40x optical zoom and night shot'

'I use a Yukon digital ranger night vision device to observe the sky.'

Comment: I have to say now I do not like this website and the lack of vetting of news reports is a concern. However, this video is a gem and the reaction of those seeing this critter suggests that this is not faked. This is one for the archives for sure, but turn down the volume if you don't want to hear profanities and someone taking the Lord's name in vain.... Please note that the reporter does not realise that this is a plasma entity.


---

Mysterious light, caught on camera?
Charlotte Observer, 17th December 2009


A man who has devoted several years of study to the mysterious Brown Mountain Lights in northwest North Carolina claims a possible breakthrough in his research. Joshua Warren said in a nationally broadcast radio interview early Thursday that his team of researchers might have captured on camera one of the lights -- almost.

Warren was a guest from 4 to 5 a.m. on "Coast to Coast AM," broadcast in Charlotte on WBT. The show focuses on topics such as UFOs, ghosts and paranormal activities, and Warren, of the Asheville area, is a regular on the program. He said he and a team of researchers set up a camera last month in the Brown Mountain area, along the Burke-Caldwell county line, and the camera captured what appeared to be a bright light. But the light was not directly on the camera.

For more than a century, there have been reports of strange lights in the area. A number of studies, including some conducted by Warren, have failed to answer the mystery.

Comment: There seems to be a revival in interest in places where there is a known phenomenon of Earthlights and this is just one location, among several across the United States and elsewhere around the world. There are researchers who have spent decades studying this phenomenon and they suggest that there is a consciousness involved, they are not just strange lights, see Understanding UAPs: A scientific perspective. To those who say the mystery is not solved, I would suggest that they have simply not spent enough time researching what else has been done in this area by other scientists around the world.


---

It'll go away if you ignore it
Herald Tribune Blog, 8th December 2009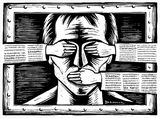 Check out this vintage snippet from 1956. It's from the first-ever documentary on UFOs, called "Unidentified Flying Objects." Technically, it's a docudrama, since it involved actors, recreations, etc. It's not very good, it bombed at the box office, and reviews might be charitably described as mixed. [...]

Several cool things about this video excerpt (aside from the obvious fact that the documentary is black-and-white, and the footage it submits into evidence is in color). First are the credentials of the witness, Delbert Newhouse, who filmed the objects in Utah during the '52 wave and plays himself. Dressed in uniform, Warrant Officer Newhouse is a 21-year veteran and U.S. Navy photographer. Second is the extensive analysis performed by the military, which eliminated any and all prosaic explanations. Imagine that sort of candor from the Pentagon today.

Forty years ago this month, the USAF announced its official disinterest in what it can't explain by shutting down Blue Book. That didn't change anything. UFOs continue to challenge security perimeters, people keep filming the phenomena as they exercise free rein of sovereign air space, and pilots are still under orders to report UFOs. The only difference is, the DoD doesn't have to talk about it. So neither does the media.

Comment: The writer is not joking when they tell you how awful the actors are in this docudrama. However, the clip here starts with some excellent footage of silvery orbs flying in formation, the sort of thing that is being seen all over the world now. Here, the question is raised of why there was so much candor in the early 1950s. Indeed, there were some excellent books written by military men with access to reports and commissions, sources of research and information that are still unsurpassed today. Most ufologists will tell you this was the time that the most revealing information was made available, but this abruptly changed until recent times and now government after government are opening up their UFO files and even military organisations are doing the same. From the evidence available, it seems that the first major UFO flaps were the unforeseen blowback from dropping nuclear bombs and nuclear installations/waste changing the etheric density and making UFOs visible. So, now that the planet is being flooded with cosmic radiation (see recent Space Weather related NASA press releases), UFOs or rather UAPs are now a permanent fixture and an embarrassment that will not go away. So, as the levels of cosmic radiation increase, (there is nothing that anyone can do about that) the situation will become untenable and Governments will be FORCED to confirm the existence of another lifeform on this planet. Here is some nice November 2009 footage from Peru here, you will note it is EXACTLY the same as the footage from over 50 years ago.


---

A glowing jelly fish with a bright orange flame flickering inside float pass the window - W. Lothian, Scotland
UK UFO Sightings, 7th December 2009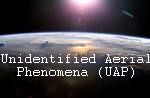 Location of Sighting: Uphall West Lothian, Date of Sighting: 05/12/09
Time: 9pm, Witness Name: David

Witness Statement: Whilst sitting in my house in Uphall my son called me to look out of our lounge window we both watched what looked like a glowing jelly fish with a bright orange flame flickering inside float pass the window and rise moving towards dechmont. the object was quiet and definatley not a lantern. for the record I have never seen anything like this in all my 50 years.

Comment: As I have stated before, the planetary cleanse of entities and the dimensional shift is giving us some interesting sightings.

---

Indonesia sets record with 10,000 paper lanterns
Refreshing News, 7th December 2009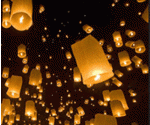 More than 10,000 twinkling paper lanterns were released into the night sky from a beach in Indonesia, setting a world record, officials said on Monday. [...]

The flying lantern is a Chinese tradition. It is essentially a paper bag with a block of paraffin with a wick suspended by wire across the opening. The lantern lifts when the wick is lit, warming the air inside like a hot air balloon.

Freedom Faithnet Global said it organised the lantern release as a symbol of hope and prayer as part of annual celebrations. This year's celebrations have an environmental focus.

Comment: Well, if we can believe the mainstream media, we are seeing many examples of this symbol of hope and prayer, all year round and with some incredible interdimensional properties!


---

Huge balls of light dropping fire over Durham, UK
UK UFO Sightings, 4th December 2009


Location of Sighting: County Durham, Date of Sighting: 04/12/2009
Time: 06.59pm, Witness Name: Hayley Forsyth


Witness Statement: Huge balls of light have been sighted in the sky over durham moving at a pretty fast speed occasionally stopping. A fire or flame can be seen dropping from them.

there was 4 of them all with this fire or flame falling from them. they flew upwards then moved along the sky over me. they were pretty large and too fast and silent to be a air balloon? there was no sound to be heard from any of them and they then flew of and just vanished.

Comment: Sounds like there was some interesting activity over Durham, but nothing different to what I have stated many times before, so this looks like another UAP energy drop off. Anyway, there are lots more reports over at www.uk-ufo.co.uk, where there seems to be quite a few accounts of lights and black triangles. This is a plasma & magnetism phenomena that is very poorly understood. Here are a few sightings that I have picked out, for more see Best of the Blog Archives Orbs, UAP Traffic & UFO Disclosure

---

UFO mystery of lights in Chippenham sky
Gazette & Herald, 30th November 2009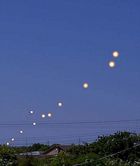 Mystery lights in the skies above Chippenham in the early hours of Sunday morning have left people wondering if the town was visited by UFOs. Dewi Jones of Chippenham said he noticed a series of bright orange orbs in the sky just after midnight on Saturday.

He said: "I had let the dog out in the garden when I noticed some strange lights in the sky over Chippenham. Strangely, they seemed to be flying in what I would describe as a formation, one behind the other and they appeared to be a uniform distance between them. [...]

"Research on the net shows similar sightings in chippenham, ufos? Military stuff? They can't be Chinese lanterns as surely they wouldn't all stop in a line then continue?" Richard Hucker of Chipenham also got in touch. He said: "I counted 29 orange Balls travelling south into north between 12.10 and 12.25 am when I was out having a cigarette before going to bed.

Comment: Well, I agree with the witness, Chinese lanterns are most unlikely to stop, so that people can take nice photographs... LOL!!

---


Mystery of the orange UFOs solved — or is it?
Several East Texans have responded to the initial reports about Saturday's strange lights, posting comments on about the story on the message board at LufkinDailyNews.com — and not everyone is convinced it was caused by Chinese lanterns. One Zavalla man stated: "I've seen lights in the sky that fit this description in Zavalla for about three years now. Sometimes they move very erratically and sometimes they hover in one place for minutes at a time, which is why I'm hesitant to believe they are floating lanterns." The US has many different places that for hundreds of years have hosted Earthlights, what we are seeing now a light phenomena that can be more easily seen in places that don't need to have a special energy.


Burning UFO Spotted In The Skies Over South Miami [US]
"We saw like a giant red-like, a huge intense red ball which flew right across the side," Mercado said. "We though it was a hot air balloon or we thought it was a plane like crashing. We didn't know what it was at all."

---

Photographer captures mystery orange UFO in Birmingham flypast [UK]
Birmingham Mail, 27th November 2009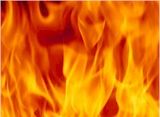 AN amateur Birmingham photographer says he has been converted into a believer of all things extra terrestrial after two personal encounters with what he thinks were UFOs. Former sceptic Kevin Rinz was working on footage for a video project at night when he spotted a "bright orange ball" flying silently across the dark sky.

"It looked fiery and menacing and was coming straight towards me," he said. "I managed to get pictures and film it for about a minute before it turned to the right and flew off across the city."

The recent sighting was the second time in 18 months the 53-year-old said he had seen what appeared to be UFOs. His first encounter happened in broad daylight, when he was looking out at the skyline from his 13th floor balcony.

"The first orb was perfectly round, bright orange and seemed to be about the size of a house coming towards me. Its texture was like the ripples in a swimming pool. "The light was in the sky for about three minutes before it suddenly disappeared."

Comment: This report is highlighted because we have an interesting description of the fire chi as being like ripples in a swimming pool and NOT like normal fire. See archives for lots of similar sightings and comment, Best of the Blog Orbs, UAP Traffic & UFO Disclosure. This is another UK media report:

---

UFO alert sparked after sighting in sky over Mold [N. Wales, UK]
leader Live, 26th November 2009


MYSTERIOUS objects have been seen in the sky above Mold. A Mold family spotted three glowing red objects hovering above the sky over Bailey Hill and Gwernaffield Road at about 10.30pm on Friday night. [...]

"We just saw these three balls of red light. First of all there was one and it was moving quite slowly and then another two came and followed it. "They were just hovering and moving together, like they were synchronised. I have no idea what they were."

She said the experience left her daughter terrified. UFO expert Scott Felton, from the Conwy UFO group, said at first glance the objects appeared to be Chinese lanterns, but the behaviour of the objects could suggested something more mysterious. [...]

He said: "They look like lanterns from the images, but I find it difficult to believe that a lantern would just hover. "In view of the weather that we have been having you would expect that the lanterns would just blow out.

"I suspect the three lights were sadly sky lanterns. However, taking into account the strong windy weather conditions that night, the lights did not seem to act in a way one would expect, which simply adds to the mystery."

Comment: People are frightened because they don't understand what they are seeing. In this instance, I recommend the conclusions of scientists who started research in 1983 into the strange lights and light phenomena at Hessdalen, Norway. Here is one of the latest scientific reports,
"The phenomena has by the Embla crew been identified as a flying luminous object with certain characteristics that make it unique to science."
10 years of scientific research of the Hessdalen Phenomena by Bjørn Gitle Hauge (2005).
The conclusion states, In plain English (and in this case the writer can be forgiven), this is a new lifeform!

---

A bright red/orange light in the Sky - Southampton, Hampshire [UK]
UK UFO Sightings, 23rd November 2009


Location of Sighting: Southampton, Date of Sighting: 20/11/2009
Time: 18.55/19.00, Witness Name: Stephen Walker
Witness Statement: I was visiting my parents who live in Coxford Drove- Southampton. I was about to leave for My Home in Lordshill at about 18.55/19.00 & was just saying goodbye when i spotted a bright red/orange light in the Sky, it was a constant light with no fashing or flickering moving at a steady pace from the Millbrook area towards the Aldermoor area, I would say at no more than 2,000/3,000 ft above ground level & about the size of an orange held at arms length.

The object then dimmed or turned off its lights & proceeded to move off at a considerable speed, this incident was witnessed by both my Parents as well. I have also seen a similar object on 2 ocassions from my own home carrying out the same manouvres only that it was heading from the Docks area to the Rownhams/Baddesley Area. [Edited for better reading]

Comment: This UAP must have been quite large to be reported as a size of an orange at arm's length so it could not have been mistaken for a Chinese lantern. Well, as most people will now must realise, according to the mainsteam media, the British have become Chinese and all the Chinese lanterns are symbolic of their desire to celebrate the New Year all year round, even when it's raining and flooding. Here is a few more reports from this website, but there are many to choose from:

---

Mystery lights pass over Moutere area [Nelson, NZ]
The Nelson Mail, 23rd November 2009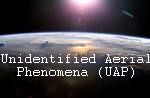 No-one used the word UFO but the lights seen in the sky over Upper Moutere, near Nelson, last night are definitely unidentified. Several people reported seeing balls of fire in the sky about 9.30pm, with Matiu Noakes saying he saw nine, moving from the direction of Kina toward Upper Moutere.

"They looked like skydivers coming down with flares attached to them." He said they faded out over Upper Moutere and were going too fast to be flares.

Comment: I am quite busy at the moment, so I have not spent a lot of time checking out the latest UAP reports, but rest assured, the fiery orbs are busy going about their business in plain sight. This looks like some new arrivals, where UAPs are taking up residence inside the Earth and we are told here that one object could not enter at this location, so they were seen flying off. This pattern of behaviour has been noted many times, see Best of the Blog - Orbs, UAP Traffic & UFO Disclosure


---

Video: Two MUFON reports detail low-flying orb over NYC
UFO Examiner, 20th November 2009


Two accounts of unidentified orb-like UFOs - both with video - were reported over New York City on November 17, 2009, according to witness testimony from the Mutual UFO Network (MUFON) database.

New York MUFON Director Jim Bouck reports that both sighting statements are from a single source, that the case has been assigned to a field investigator, and that the case is currently uninvestigated.

Comment: After some thought I have decided to highlight the video of an orb over New York City. This is the Apocalypse, it's not total destruction but a shift of dimensions that is revealing that we are not the only lifeform on this planet. For more information see Unidentified Aerial Phenomena Index


---

Peru: The Piura Lights
Inexplicata, 18th November 2009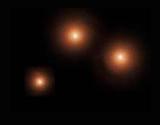 The lights were amber-hued and of varying intensity. Some of them appeared alone, others appeared to travel in twos, but maintained a largely constant altitude. What was odd was that they responded to the light of my flashlight – when lighting them, they would dim, and then relight even brighter. Luis Vásquez believes that this area is a UFO route. There are eyewitness accounts from people in Paita, Chulucanas and Huancabamba [...]

At the start of this parade of lights, I wondered if this could be an atmospheric phenomenon involving "Earth Lights", unknown phosphorescent bodies or some quantum effect. But as weeks progressed, and more information was gleaned, I have faced the possibility of suspecting that these lights were not at all terrestrial.

Comment: As I read more books and articles by ufologists, it seems obvious to me that there is a real mental block as many refuse to assign universal intelligence to the strange things that they see. Here, once again, Earth Lights are mentioned and then dismissed, so I would imagine it was because surveillance revealed intelligent behaviour. The intelligence factor is way beyond the pre-conceived views of what can exist in our universe and so we have a poorly understood light phenomena that actually represents multi-dimensional entities that do not follow our rules of physics!


---

Want to understand UFOs?: Get to know UFOlogy's Founders.
The Big Study, 16th November 2009


Aristotle told his impatient student, Alexander the Great, "There is no 'Royal Road' to Geometry." There isn't one to UFOlogy either. I can promise you that if you are not extremely perceptive [and a bit lucky], you cannot get an accurate picture of what's known vs. what's responsibly guessed vs. what's full-of-errors vs. what's full-of-worse by merely scavenging about on the internet. The only Road to actually knowing something about this field is to lean heavily on its founders--that means to learn its history. This post is in aid of that. It is lightyears from sufficient, obviously, but it may serve someone as a door.

The downside of this is that if one really wanted to know anything about this field, one would have to be willing to put in some real time and some real work [that much anyone can decide to do on their own], but also to have the resources available to them to do so [and that few people, unfortunately have]. In my viewing of the web, the status of UFO information resident here is not quite yet at the level which would support a dedicated "student" in the quest. This is because, even if a report is available in full here and there [as they are for USAF's Project Blue Book on Footnote. com] a relative "rookie" does not have the "historical context" to aid in the interpretation of that report.

Comment: The discussion of the major players in early UFO history makes this article worth reading, especially as it seems that the most valuable UFO insights were gained early in UFO history, when inside information was easier to obtain and as such, is still considered invaluable decades later. Please note that my Unidentified Aerial Phenomena also includes some historical documents that are still unsurpased. You can download Donald Keyhoe's book Flying Saucers Are Real[1950] here. Near the beginning of the book, it states that astronomers had speculated about "aerial phenomena" and interplanetary travel by living organisms which have developed "chemical environments which are strange to us". Folks, astronomers had come to this conclusion way before 1950 when this book was published. Therefore, is it any wonder that historically, the chosen few in the know have stood up and smugly told us, "there are many strange phenomena in the skies". You bet! But now we are all getting to see this for ourselves!


---

Glowing orb, shape of a bird in a darker orange surrounded by a flame like shield - Bracknell, Berkshire [UK]
UK UFO Sightings, 15th November 2009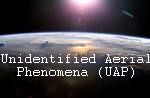 Location of Sighting: Bracknell, Date of Sighting: August
Time: 10-11pm, Witness Name: Amelia D
Witness Statement: Hi everyone, A few months ago I'd say in august, I was sat in my playroom watching the TV at about 10-11 at night. Out the doors something in the distance caught my eye and looked like a glowing orb coming up from the trees in forest park. I immediately turned the TV off and opened the doors to get a better look. As it came nearer I heard no noise and it was flying very low, which ruled out possibilities of it being plane of helicopter. Eventually it flew over me still going fairly slow and

I saw the shape of a bird in a darker orange surrounded by a flame like shield,

it didn't flicker it just ruffled as it moved above me. Once it went over the house I unfroze and ran inside shouting and panicking trying to tell my mum and dad that there was something weird in the sky.

My dad, never the optimist, told me to calm down and ignore it, that it was just a helicopter so I grabbed my mums' arm and yanked her out of her seat and dragged to the door. We stood out the front of the house watching the strange thing travel towards Swinley forest. My mum freaked out and tried to get dad to have a look but refused to take his eyes of the TV, then it disappears into the trees.

It was definitely not a Chinese lantern; it was something like I've never seen before. I'm certain by reading all these sighting that I've been the only one to have a clear and close view of this thing and am still quite freaked out now and would like to know what others think about it.

Comment: Since, we are witnessing the greatest transition in the history of mankind, some accounts MUST be noted and I think this is one of them. Without any prior knowledge, this young witness recognised that an entity is actually contained within a flaming shield. This is one of the conclusions made by various groups of scientists who staked out the lights at Hessdalen in Norway, but they spent 25 years to come to the conclusion that living plasmas existed that travelled with and without a plasma shield. What's so awesome is that there is a damn good reason for travelling with a plasma shield in the highly radioactive environment of space. Hence, NASA scientists are experimenting with plasma drives and plasma shielding but these lifeforms have evolved in our universe to survive in the harsh conditions of space. Incredibly, the metaphysics suggests that humans are being invited to do the same! This is all so fantastic!

Update

Interestingly, in the book called The Min Min Light: The Visitor Who Never Arrives, which documents 500 reports of the Australian version of mysterious lights, that author Fred F. Silcock proposes the theory that Min-Mins are the occasionally bioluminescent barn owl Tyto Alba. Here are some quotes from the book,
Page 47: ". . . insects were swarming around the light. I must have been watching for at least a minute when the light began decreasing in strength and . . . I saw inside it the shape of a bird."
Page 48: " . . . They crept to within ten metres of the tree and flashed the beam of a powerful torch onto the light. The light extinguished and a 'large brown bird' flew up."
Page 50: " . . . the light came down and settled into the canopy of one tree. . . . the light shut off and sitting where it had been was a white owl. . ."
Page 52: "The two lights rose . . . they were heading straight for us . . . someone . . . kept the spotlight aimed as the lights came down upon us. . . . the spotlight was thrown backwards and the light illuminated two great wings . . . Then they swept away into the darkness. . . . someone exclaimed . . . 'It was a bloody great owl.'" (New South Wales)
Source link. Obviously, there are arguments against this theory but I believe it is nontheless quite interesting. The research by credible scientists and the military is that the UAP phenomena is another form of life with a whole spectrum of these light beings as digital images seem to show.


---

Train driver sees fiery orange UAP whilst driving his train!
UK UFO Sightings, 13th November 2009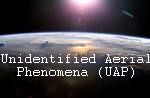 Grangemouth Docks, Central Region, Scotland-12th November 2009
Location of Sighting: Grangemouth Docks, Central Region, Scotland.
Date of Sighting: 12th November 2009 Time: 1800 approx Witness Name: Andrew Bryson

Witness Statement: I am a train driver and was driving a freight train out of the docks when the shunter asked me on the radio about something orange. I looked out the window and said the sky always looks orange around here due to the BP oil and chemical refineries. Then he said no, the orange object in the sky. I looked again and seen it. It was moving in the sky, not slow but not fast, from west to east, heading towards the east coast.

At first I thought it was a meteor but it was too slow and there was a low cloud base with some rain. Then i thought that maybe it was an aircraft on fire. I am a keen bird watcher and outdoor type. Over the years I have had many opportunities to see UFOs but have never seen any. However last night's observation has left me with no explanations. I am an open minded person and would not jump to conclussions. A good friend of mine has seen two. One near Slamannan, Scotland and one near Rosyth, Scotland. I always felt a bit envious. He is a realist like myself and could not come up with a rational explanation either.

Comment: Well, I have read many hundreds of these reports but this one is a complete classic and cannot be ignored! Note the thought process of the sighting being a meteor and then a plane on fire, it really makes you wonder how long it will take before there is a majority of people who have seen these orbs. Therefore, is it any wonder that the Vatican are busy deciding how to deal with the situation from a theological point of view?

Despite the excitement by ufologists about the apparent increase in UFO sightings, most reports are still bright lights that I would suggest are really UAPs, so I think it is much more likely that there will be disclosure about this lifeform that exists on this planet, simply because the orbs that can be seen with the naked eye and don't seem to care much about hiding their presence and are going about their normal business. Well, I am in total awe that this is all happening and I have done enough research to realise that this lifeform is not new to us but has been relatively well hidden thats all, hence my reference to the true meaning of the Apocalypse. There are more interesting reports on the UK UFO sightings website, here is the link to the current Orange Light Sightings.


---

Dozens report 'UFO' sightings
Ikeston Advertiser, 12th November 2009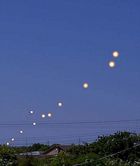 STRANGE lights in the sky, believed to be UFOs, were spotted all over the borough by dozens of people. After our report last week of cross-shaped lights being spotted above Long Eaton the previous weekend, a number of readers from all over the borough came forward with their own sightings.

John Henshaw, 46, said he and his neighbours in Shipley View went out into the street to see eight orange lights dart across the night sky on Saturday, October 31. They were convinced the lights were nothing to do with Bonfire displays. Mr Henshaw, of Newstead Road North, said:

"You think you're going mad but I've never seen anything like it in my life. They were circular and bright orange and they all darted off towards Ikea. "I don't believe in anything like that, but I don't know what to think now."

Mr Henshaw said about six or seven neighbours stopped on the street at about 9.30pm to watch the mystery lights. Buck Ley, who lives in Richmond Avenue, Ilkeston, also saw the mysterious lights in the sky. He said: "I was in the garden and noticed these orange lights moving across the sky. "I stood and watched for 15 minutes before they came together and then there was only one."

Comment: Once again, there are lots of strange bright lights being reported all over the UK. If the naysayers are correct, it means that the British have become Chinese and are continuing blessing each other over and over again with Chinese lanterns, which is a symbol of hope and goodwill, all year round and even on Guy Fawkes Night (5th November) which breaks with the tradition of fireworks. As I continue to report some of these sightings, please note that the metaphysical community failed to predict that the general public would be faced with the reality of multi-dimensional entities going about their business, which is the inevitable impact of reaching a new energy level on planet Earth - a dimensional shift as we approach 2012. Whilst reseaching for my book in 2005/6, I realised that there was another lifeform on this planet that was being studied by scientists, but the clincher was the military interest in what has now been called Unidentified Aerial Phenomena. However, it seems from the Condign Report [2000], there was no inkling that the existence of this phenomena would become common knowledge. Folks, it's still only 2009 and the energetic changes are expected to keep increasing at an exponential level and there is absolutely nothing that anybody can do to stop it, defacto! For some strange reason the Sunday school song, 'this little light of mine, I'm gonner light it shine', comes to mind and for sure, the orbs are certainly doing that! The following are UK media reports only.

---

Are Min Mins alive?
Fortean Zoology, 10th November 2009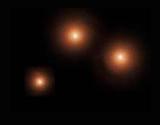 My thoughts were set in train by a book I came across called Great Australian Mysteries by John Pinkney. The classic Min Min is orange in colour and the size of a small balloon. It bobs along for a time, then vanishes. But Min Mins exhibit a much wider range of behaviours. They may hover in one spot for a long period of time, frequently they chase cars or men on horseback, often they are seen wandering around over cattle.

That is why I mention them here - because they do act like they are very much alive, and if so then surely there cannot be an animal more cryptic in nature. There have been times when they have been seen to congregate in large numbers and that is very animal-like behaviour.

Quoted in the above book is a Frank Silcock who documented more than 500 incidents. For instance there is the Lanahan family in Queensland, who every winter in the 1950s saw a 5-metre Min Min flying around above their stockyard terrifying the animals. On one occasion someone took a shot at it and it shrank to the size of a small red coal, then minutes later inflated to 5 metres again.

Comment: The term Min Min has an unknown meaning and was given by aborigines in the outback of Australia. The question of whether Min Mins are alive is one that was asked about UFOs over 50 years ago and scientists can now tell us that most UFO sightings actually represent another lifeform – beings of light made up of the basic matter of the universe. This Fortean Zoology article is all very topical as the planetary refresh and a dimensional shift means that this orb phenomena has now become very visible in many urban areas. You can visit the UK UFO sightings website for hundreds and hundreds of orange light reports, but there are many other reports by military, pilots and ordinary citizens from around the world that can be found too. See Unidentified Aerial Phenomena Index for historical documentation & UAP Video Index.


---

Cllr Adrian Hicks demands answers over extra-terrestrials
Thisishampshire.net, 5th November 2009


"A HAMPSHIRE councillor has made a bizarre video claiming that aliens are secretly walking the planet. Adrian Hicks posted the 27-minute speech on the Internet. He addresses a shady organisation called Majestic which he alleges is made up of scientists, military officers and politicians tasked with making contact with extra terrestrials following a UFO crash in 1947.

The 52-year-old Liberal Democrat is calling for the unelected group, which he says has links to both the UK and US governments, to come clean and tell the public about the existence of aliens."

Comment: I have to say that I have ignored this story for quite a while. It's bad enough having to tell people who don't what to understand the true nature of our reality about another lifeform that exists alongside us that authorities have tried to ignore for decades because it's made up of an energy that we do not really understand. But, the revelation of an ET presence on this planet, is even worse for those who are desperate to stay ignorant. So, maybe this councillor is one of those people who stands up and boldly declares "I know what I saw" and it causes a cascade of unknown consequences.

Please note: space weather is literally blowing in a new version of space-time, but the process is chaotic and evident that sometimes the build up of energies mean that humans are glimpsing more of the interdimensional presence all around us. This is evident by the numerous stories of ETs being startled by the fact that humans can see them. Whatever, I have decided to be brave and log this story which has already been highlighted by the blogosphere that mainstream commenters now admit is where the real news can be found. For some more clarity, please note that most ufologists are not interested in understanding spiritual biology that explains the UAP phenomena, they want ETs in metal crafts and they are not interested in the fact that the crafts has to be made up of spiritual energy to be interdimensional and utilise the basic laws of the universe. We have to face the facts, this is what 2012 is really all about, the lifting of the veil means we are now meeting a spectrum of neighbours.... By the way, there are now more rumours that President Obama will release UFO files, but that would still put the US lagging behind a host of other countries, but will probably have the greatest impact on public opinion.


---

Crazy UFO footage from Texas, seen on KLTV News
UFO Examiner, 2nd November 2009


"We address new comers with this article due to the fact that footage like this is commonly viewed by investigative enthusiasts in the UFO arena. There has been a recent increase in activity where witnesses have described an orb like object changing shape or moving erratically."

Comment: Yes folks, the Apocalypse is here and those of us who are not asleep are in shock and awe! By the way, if you are waiting for the cosmic fairy tale of Father Sun having a union with the Cosmic Mother on 21st December 2012, then you are missing all the fun! Here are more reports of orbs interacting with us:

Photos: Bright Orb UFO Travels Ahead of Moving Vehicle - Palmas, Tocantis, Brazil Orbs pacing cars is critter behaviour. This is exactly the same behaviour as orbs that pace airplanes [Foo fighters] and birds that pace cars, boats and ships.


---

Farmer sparks UFO alert with helium balloons
A red-faced farmer, Johnny Hewitt, has come clean after sparking a nationwide UFO sighting frenzy with a pack of illuminated party balloons.
The Telegraph, 30th October 2009


"Mr Hewitt, 35, had tethered hundreds of the mulit-coloured helium-filled balloons containing miniature LEDs, in a net and floated the craft over his countryside home as a guiding beacon to party-guests before tying it back in his barn.

But the unsuspecting farmer had no idea that the eerie orb-like structure was attracting the attention of alien-spotters across the county, with reported UFO sightings being aired on local radio, TV stations and You Tube and astronomy experts suggesting it could be a planet or part of a meteor shower.

As news of the spooky sightings reached the farmer, Mr Hewitt realised it was his party beacon that had caused the widespread panic and has now come forward to reassure the public that there is no alien invasion. [...] "The local paper had an article about it with a so called expert saying it was probably 20- 22,000 feet in the air and was more than likely a meteor shower."

Comment: It's Halloween! How come people can't tell the difference between party balloons and a UFO? The question I have is: where is the tether? I also find the movement a bit strange too, here is a 10 second clip on YouTube. Altrincham Helium Balloon UFO? The local "expert" opinion is interesting, but the question is: who in their right mind will have the time to launch a Helium Balloon UFO so high in the sky that it can be seen all over the county? See one local report dated 14th October here, Lights in the sky above Altrincham too big for Chinese lanterns?

Update
According to a reliable source, if it is true that this balloon was seen all over the county and we are talking about Greater Manchester that is 493 square miles, then the estimate of 22,000 feet or 4.167 miles is probably still not high enough to be seen "all over the county". A trained observer would tell you that it would have had to have been enormous to have been seen, so this farmer must have had a rather long tether and permission to fly.... Obviously, this object galvanised controllers to cook up a stupid explanation and farmers seem to be the profession of choice for debunking UFOs. The best thing about this story is that this was obviously a UAP and not a UFO and may have been lots of orbs travelling together to make up a magnetospheric plasmoid. Obviously, with the dimensional shift in progress, this is not a one-off and we await the next interdimensional oddity.


---

More sightings of mysterious 'ball' in the sky
Get Reading, 27th October 2009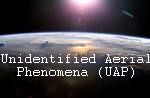 "A mysterious sighting in Tilehurst has sparked a flurry of readers contacting getreading about the possibility of alien life. On Wednesday, October 14 the Reading Post ran a story about a "bowling ball-like" object hovering above Oxford Road.

It was spotted by a woman at around 9am on Monday, September 28, as she travelled between Kentwood Hill and Waitrose along Oxford Road. Since then, readers have contacted the paper describing similar sightings on the same day and in the same area. Sharon Cox was waiting for a bus opposite the junction of Weald Rise and Oxford Road that day.

"It was about 6.50am and I was waiting for the bus to go to work," she said. "It was like a black ball, it looked like it had a halo around it but was smaller than a hot air balloon."

Comment: Maybe, the halo made people suspect it was a UFO, but the description of "a hole in the sky" is also very interesting. Well, it's different from the majority of fiery or pearl white orbs being seen over the UK and its worth noting as the dimensional shift accelerates, things get weirder and weirder as Joe Public is faced with an assortment of higher dimensional entities. Here are other UK media reports:

---

Burning fireball with sparks, changing direction in the air - Oldham, Lancashire Manchester
UK UFO Sightings, 24th October 2009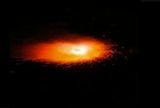 Location of Sighting: Oldham, Lancashire Manchester,
Date of Sighting: 23.10.09, Time: 8.30, Witness Name: Sxxx Rxxxx

Witness Statement: Looking out of kitchen window i saw a bright yellow orange light in sky. Scared the sh*t out of me and i thought it was a plane or helicopter burning up in the sky and was panicking about getting my family out of the house before it came down!Watched it move away from us in sky - looked like a burning fireball with sparks and molten coming from it.

Rang news, met.office and police - no planes has come down and no one else had reported it at this time.

Can`t imagine it was a meteor as it was flying - not moving quickly - and semed to change direction in the air and i could hear sound - like buzz or hum from a helicopter! I`m usually not convinced by ufo sightings and have always been sceptical in the past - but WTF was this that i saw?????

Comment: Yes, the language is choice, but this is how some people react when faced with the hyperdimensional realities and this person was concerned enough to call the emergency services. Well, it seems that her previous scepticism based on ignorance of the facts was immediately eroded in an instance. I think this sounds similar to the plasma entities that look like fireballs but turnaround whilst spewing out fiery energy, the best example has been posted on the website already, see YouTube, Fireball turns around, Piracicaba, Brazil, September 2007. I note that I have not received a reply from the owners of this website, who may not be interested in sharing the facts about what is known by the UK MOD re: Unidentified Aerial Phenomena. However, it does seem that other brethren in the UFO community are waking up to the existence of higher dimensional realities and the implications that another lifeform exists alongside us, which was previously just outside our visual range in the electromagnetic spectrum. Due to the dimensional shift and it is hard to determine the physics of just what has happened, as scientists have reported major changes in space-time effecting our material would, but they have stated that they don't know what has happened, so even an attempt at a short scientific explanation is beyond the scope of this blog. All that can be said is that entities that were previously only visible on radar, film or satellite technology, in the infra-red or ultra-violet are now within the human visible spectrum, that we consider is part of our dimension. Here is a selection of recent sightings, but of course, there are many to choose from:

---

Argentina: UFO [UAP] Emerges from River at Punta Piedras
Inexplicata, 23rd October 2009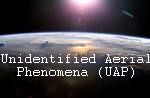 "A spectacular event took place at the locality of Punta Piedras, facing Rio de la Plata in Buenos Aires: several experts in the subject were able to witness a red-hued sphere emerge from the water, ascend several meters as it changed its color to orange, and finally move away at full speed toward Uruguay.

The incredible case occured on July 25th at the locality in question, to the north of San Borombón bay, and had members of Grupo GABIE as its protagonists, who aside from researching UFOs, are also engaged in astronomy and other scientific studies." [...]

Costes (whose story can be heard on the Codigo OVNI radio program from August 31, 2009) explained that "the entire episode lasted some 3 minutes. The fellows managed to see some 30 seconds to perhaps a minute of the phenomenon." It Was Perfectly Round

Ariel Coppola was another of the experts who was able to see the phenomenon at Punta Piedras. "A perfectly round sphere, bright orange in color, could be seen. It was flanked by lights to its left and right, red and green in color, which twinkled like those of an airliner, as bright as a flash but with color," he explained with regard to his experience.

Comment: Please note it was an orb going about it's business, in some parts of the world, lots of orbs exiting a river is a good excuse for a party...


---

Stealthy wind turbines aim to disappear from [MOD]radar screens
New Scientist Tech, 23rd October 2009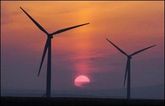 "For all their environmental appeal, wind turbines have few fans in the military or among air traffic controllers. Strange as it might seem, radar systems easily confuse the turbines' rotating blades with passing aircraft. Now a company has developed a "stealthy", radar-invisible blade that could see many more wind farms springing up across the UK and elsewhere.

The concern over wind turbines is delaying their deployment. According to the UK Government's Department of Energy and Climate Change, plans for over 5 gigawatts of wind power are currently stalled by aviators' objections.

It is no less of an issue elsewhere: last month the German army blocked investment in some new wind power projects because of radar interference concerns. Even in the US, where the population density is lower, the Department of Defense is investigating whether turbines could weaken radar defences."

Comment: Well, this article is very timely, as it seems that air traffic controllers and some military systems have been "tuning out" anything that does not correspond to a conventional aircraft for more than 50 years. Radar operators call the unknown blips "radar angels", but the only problem now is that due to the dimensional shift, Joe Public are now seeing the "radar angels" and don't quite have the same nonchalant attitude towards massive fiery entities or UAPs, flying around busy airspace or anywhere else for that matter.


---

Amateur Astronomer sees orange ball with strobe lights, says "other life type"
UK sightings, 22nd October 2009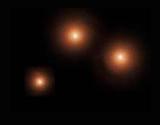 Location of Sighting: Coventry, Date of Sighting: 12 /09/09 Time: 2100HRS, Witness Name: PATRICK MC PHAIL

"Witness Statement: At about the time stated I was upstairs in my bathroom brushing my teeth. I looked up to see an orange glow through the window. I thought at first it may be a police helicopter searchlight, but there was not a sound. It was moving very slowly. On opening the window I saw something that put me into shock. Being an amateur astronomer, I am used to watching the night sky, and I know what I saw.

I eliminated all the usual suspects within 5 seconds, to be left with something I can only say was not made by human hands. Drifting slowly and silently across about 100 feet up towards Coventry airport was an orange rugby ball type shape, a sort of orange haze all round it, strobe type lighting oscillating underneath. Above it appeared an orange beam from a small dome on the roof, shining or probing upwards, as if searching for something. By now I was in my garden, but my brother inside the house said a local radio station, Smooth fm, reported a similar sighting from a listener simultaneously.

I remain convinced what I saw, and for me I believe my doubts about other life types is over."

Comment: Well, its wonderful to find an amateur astronomer that has seen the light — literally — and has realised that he has had an encounter with another lifeform. I am truly impressed, but what's more, I am quite pleased in how the general public are handling the dimensional shift, despite the lack of warning from the metaphysical community, who should already know what is behind "the veil". Well, despite the bravado from a few awake souls in the metaphysical community, the spectrum of entities now appearing is a major awakening for us all.


---

UFO UAP hovering over Oklahoma skies baffles astronomy club members
The Examiner, 19th October 2009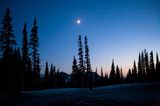 "The UFO report is not particularly unusual - the Mutual UFO Network receives similar reports of hovering lights in the sky frequently. Witnesses often take you through a range of what they believe the object "is not," ruling out the obvious, before making a point about how unusual a sighting is.

In this instance - MUFON Case # 20,023 - the group of reporting witnesses is an astronomy club - five individuals who have a passion with explaining exactly what they are observing within a natural landscape. But on this October evening - they've collectively declared their object a UFO."

Comment: The opinion of trained observers is always of great interest. Good Report. More UAP reports in the media below:

Exclusive pictures: UFO spotted in Cannock
I would describe this as a terrible report, but it mentions orbs, jellyfish entities and black bases. Obviously of great confusion to most who do not know what they are looking at, but the answers are already in the public domain.

---

History Channel encores 'I know what I SAW' due to popular response.
Phoenix Examiner News, 19th October 2009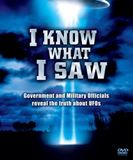 "Set the TIVO for the History Channel, 9:00 p.m. 10/19/09. The highly acclaimed UFO documentary film by James Fox, "I know what I SAW" is being rebroadcast due to the quality of the popular response to the film and the network's failure to properly promote the film prior to the first airing, over a week ago.

The film itself is a case of I know what I want to see, as those lucky enough to catch the first broadcast are heaping accolades on the film. The film should be nominated for a Peabody award for video journalism due to the even-handed, straightforward documentary style that permeates the work."

Comment:Well, I posted a YouTube link in early October with a comment that this documentary is excellent and others have agreed. I Know What I Saw 1/9


---

Bizarre orange balls light up night sky
Thisissouthwales.co.uk, 16th October 2009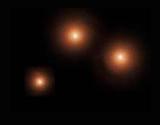 "SOMETHING strange has been spotted in the night sky above Swansea and Neath. Several people have reported seeing glowing orange balls hovering and then disappearing at speed — and they are demanding an explanation. One man was so baffled he got in touch with the Ministry of Defence (MoD), and he has received a response from one of its directors of staff.

The Post has received phone calls about the bizarre sightings after an article on Tuesday, which reported Mumbles man Colin Hopkins seeing a 10ft glowing ball drifting over Swansea Bay last Friday evening. A stunned David Williams, of Briton Ferry, saw the article and went to speak to Mr Hopkins before contacting the Post. He is adamant he saw three orange lights when he was driving home from Spar, in Briton Ferry — but this was on Saturday evening, not Friday."

Comment:What's really interesting, is how many people replied with comments stating that they have seen the orange balls too. It seems that the general public are now having a rude awakening into the true nature of our reality.


---

UFOs spotted above Aberdeen
Witnesses see mysterious lights in sky [Scotland, UK]
Evening Express, 13th October 2009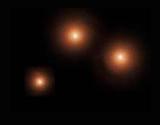 Full report: "DOZENS of people watched a spooky but spectacular light-show when mysterious UFOs were spotted over Aberdeen. Up to eight red orbs were seen flying in different formations above the beach and harbour in Aberdeen.

One witness in Aberdeen said the lights flew in a v-shape while another said the UFOs came together then formed a five-pointed star. The UFOs appeared over Aberdeen at about 11pm on Saturday but vanished around half an hour later. Joanne Brown, 36, from Torry, Aberdeen, watched the UFOs for almost half an hour. The mum-of-two said: "I was driving past Abbotswell Road in Aberdeen when I saw these red lights. "Then they came together and changed into a five-pointed star. "They were flashing red then changed to solid gold.

"There were quite a number of people down near the beach in Aberdeen watching it and taking photos. "Then, all of a sudden, the UFOs just disappeared." Another witness in Aberdeen said he had been watching TV when he spotted the lights out of the window. The 63-year-old said: "I have never seen anything like it in my life.

"I went into the back garden but I couldn't hear them making any sound." "If they were normal military aircraft there would have been some sound."

A spokeswoman for the RAF said she was not aware of any aircraft on official manoeuvres in the Aberdeen area at the time. A Grampian Police spokesman said the control room received several calls from the public about the sightings in Aberdeen."

Comment: More orbs putting on a show, I would imagine it was quite magical. When people wake up, the 2012 doom and gloom brigade are going to be made to look really stupid. I think the 5 pointed star is a message, there was a five pointed star crop circle in July 2007 and this is what I wrote then: "The five pointed stars reminds me of our new crystalline "Christ" Grid which is made-up of double pentacles. The sacred geometry is made up of golden mean proportions and associated with the New Golden Age." Go orbs go!


---

'1000ft-long UFOs were NOT Chinese lanterns!'
Lep.co.uk, 15th October 2009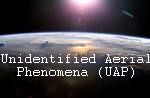 A Lancashire man claims to have seen 1,000ft UFOs in the skies above Preston being followed by planes and helicopters. Father-of-three Jason Robinson, who left the Army in 2005, was out walking his dog on Monday evening near his home in Threefields, Tanterton, when he saw four mysterious craft in the distance.

Comment: OK, the guy saw four orbs and calculated the space in between to generate a massive craft. Big deal..... Now, his theory of the appearance of this "craft" near a nuclear weapons storage facility is actually quite interesting. The whole modern UFO era is often placed at the time in 1947 when Kenneth Arnold saw 'flying saucers' over Maury Island and an anonymous source informed him that the sightings occured because of atomic blasts. Later investigations suggested that Maury Island could have been a place used for the illegal dumping of nuclear waste. It seems that nuclear radiation weakens the veil and the bleedthrough allows normally hidden entities to be seen. This would explain an awful lot of similar past sightings that have been noted by ufologists. So, as Earth continues to lose its shielding, cosmic radiation has the same effect in thinning the veil and hence the massive increase in UAP sightings. Folks, its only going to get worse and soon, it's going to be like living inside a cosmic aquarium.


---

Two very large orbs, chasing each other - Glengormley, Co Antrim [Ireland]
UK UFO Sightings, 13th October 2009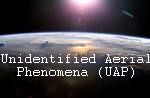 Location of Sighting: Glengormley, Co Antrim, Date of Sighting: 10 October 2009
Time: approx 9 -10 pm, Witness Name: Laura
Witness Statement: My partner and I both witnessed this sighting (and were both sober). There was some very thin cloud cover but beyond it we could see two very large orbs, quite nebulous (because of the cloud, I assume) circling around in a very repetitive fashion, doing an orbit for about an hour, in a way that reminded me of two fish chasing each other round a bowl.

These lights were not sharp and bright like those of a satellite, plane or helicopter, they were fuzzy and blurry, but were extremely high in the sky. I checked out listings locally to see if there was a light show or concert happening, there wasn't, but in any case, there was no 'beam' of light projecting these from earth - they were emanating from beyond the cloud. Really interested to hear if anyone else witnessed this, they were over Glengormley/ North Belfast direction for quite some time. Kicking ourselves that we didn't get video footage and amazed that it wasn't mentioned on the local news!

Comment: I have come to the conclusion that the transformation of Earth will be such that for humans, it will be like living in a cosmic aquarium. The example here is a perfect example of critter behaviour. As usual, there are many interesting reports logged on this website, many people are adamant that what they have seen is NOT a Chinese lantern and others that are bemused by the interdimensional light show. Here is a selection of the most interesting reports:

---

Bright Lights, Star-shaped grey shaped object and a triangles - Basingstoke, Hampshire M3 motorway [UK]
UK sightings Reports, 13th October 2009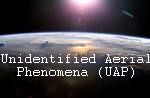 Location of Sighting: Basingstoke, M3 motorway, Date of Sighting: 10 October 2009
Time: Approx 18.50 hours, Witness Name: Jane Victor-Trott

Witness Statement: I was driving along the m3 when in the sky some bright lights caught my attention. I thought thats not a plane and because I was driving it was difficult to look and drive but I saw bright red and blue and green lights under a star shaped grey shaped object and there were three grey shaped objects in the sky in a triangular formation. The one triangle shaped object had the bright lights shining very brightly and in a spinning motion the other two were just grey but with no lights on and they were all perfectly still as I passed them I looked in rear view mirror and they were no longer to be seen. It was so weird and I wished I hadnt been on the motorway or I would have taken a photo.

Comment: Well the UK sightings website is back in action and the reports are flooding in of weird activity in the skies over the UK. As the media and blogosphere now frequently report, it's happening all over the world, but here, UK reports are generally well written and descriptive. This particular report is highlighted because we have a triangle, a grey object and bright lights and I think this is another rescue taking place, similar to major events documented previously. When I first had the idea that the triangles formed some kind of magnetic vortex I was influenced by the research findings of scientists who had spent 50 years studying magnetism. It now seems the UK MOD Condign report mentioned the concept of plasmas in a triangle generating a "nulled area" that appeared as a black triangle, implying the link with a magnetic vortex.

As I realise that the dimensional shift is intensifying, I am doing my homework on top of the thousands of hours I have already put into understanding evolutionary change. It now seems that in the National Archives secret MOD files released under the Freedom of Information Act [2005], there is an incident of three small bright lights in a triangle breaking apart and two of these lights decided to buzz a car and literally play tag. Hence, the triangle seems to be a stable way for magnetic entities to travel thats all. Quite frankly, I am wondering how come ufologists have not understood that this is another lifeform with varying levels of intelligence? I mean, buzzing a car is serious critter-like behaviour and similar to the foo fighters that are still buzzing airplanes today. Why is this so difficult to comprehend?

For the metaphysically aware, if you could look into a higher dimension and see just the astral and emotions parts of your energy field, you would see bright coloured chakras and a swirling bright energy if your energy field was in good shape and dull and grey swirling light, if there were problems with the emotional level of the field. Folks, that exactly what is going on here. This is some kind of entity that does not have a physical component, only the higher dimensional layers of an energy field. With the dimensional shift, people no longer have to claim clairvoyant powers to see this energy! I believe that this is another rescue of an entity that has lost its universal directives and is being retrieved off the planet as part of the massive planetary refresh and cleanup. If you have any better ideas, please send me an email, but please qualify yourself first by detailing your research into plasma metaphysics.


---

The 'Star' sign
YouTube, October 2009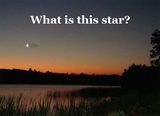 "Thousands of people around the world are sharing their sightings of the star on blogs and on YouTube and asking the question "What is this star?"

Comment: I have to say, I was amazed to see this video and how a spiritual organisation has the nerve to use the orb phenomena to mix up and confuse people about esoteric predictions. I don't want to discuss the technical ins and of the Maitreya and the masters that will accompany him, but at the end of the video we are told that the Maitreya is the Christian Jesus Christ, the Hindu Krishna, The Jewish Messiah, The Muslim Imam-Mahdi, and the Buddhist, who apparently have his name right, as Maitreya Buddha. However, it seems that Share International have decided that it suits their marketing purposes to deem that the orb phenomena started in January 2009! Absolutely unbelievable nonsense! Do the research, it seems that orbs have always been here, but in the past they have been mostly hard to catch, but as we are now in the midst of a dimensional shift and a planetary upheaval, we are being swamped, but mass manifestations have occurred in the past and historical documentation is available. Yet, in certain parts of the world, they have always been highly visible and their appearance has been like clockwork.

The point that has to be made here is that in esoteric traditions, truth has been veiled by straight storytelling for the simple-minded and true spiritual truths have been kept secret and only shared with initiates that have proved themselves to be true and trustworthy. For example, NOWHERE does it refer to Mary Christ or Joseph Christ, but we hear about Jesus Christ, Christ is a title not a surname. I have studied the history of early Christianity, so I realise that people can legitimately argue with me about historical fact and the mixing up of paganism, astronomy and religion, yes, I have done the study. However, in the esoteric world, Christ refers to 'Christed' energies and all talk of Christ returning is about the highest qualities of spiritual energies returning to planet Earth, it is NOT about a person. The simple-minded can continue to talk about Christ or any other saviour returning in person, but it does not change the facts.

Now, there are other esoteric predictions retained by Keepers of Ancient Knowledge, and the coming of the Red Star, which I believe is Betelgeuse or some other star going nova. If this happens, you will see a genuine star day and night and you will have to hope and pray that your energy field is good enough to cope with the blast of energy. The parables in the Bible of those who were ready and those who are not when the master returns, have a basic spiritual truth veiled by allegory. How do people spiritually evolve and prepare for the coming of the Christ energies? Well, I wrote my book Tuning the Diamonds: Electromagnetism & Spiritual Evolution, because I realised that many spiritual people really did not understand the basics of our cosmic reality, what was going on with the advent of Space Weather and what preparations they should be making and why. Here, it seems, that Share International have proven themselves to lack any serious credibility when it comes to sharing esoteric truth. As an aside, there is a hilarious section on this video, where there is a short clip from Kilnamona, Ireland with an amazing golden orb, but one of the witnesses is so amazed that he sounds just like Dougal from the hit TV series Father Ted. Boy, did I laugh.


---

A "Thing" Sighted In Weardale [County Durham, UK]
Fortean Zoology, 10th October 2009


"We saw a Thing the other night. Not sure at all WHAT it was, but both myself and Gareth saw it. We were driving back from Darlington to home at about 10pm on Wednesday 7th October, and just west of Harperley roundabout on the A698 to Wolsingham, when "it" flew in front of the car.

Whatever it was, was not a bird, and was not a moth or bat. It was approx. 3 feet long, about 1ft wide at the head, tapering down to a short tail. It was white and almost see-through – like a cloud, perhaps – pear-drop shaped, and moved very fast.

It rose from a hedge (or from the ground close to the hedge), which borders the road. Then it sped across the road at about 30ft high."

Comment: Well, we have had reports of these white translucent pear shaped entities, seen low in the skies over the UK before, there is a report in the archives of something about the size of a car. At this stage, the only thing that can be said is that its part of the planets unknown previously hyperdimensional fauna and flora that is becoming visible as the veil lifts and dimensions merge.


---

YouTube - 3/11 David Wilcock - Coast to Coast AM - October 6, 2009
YouTube, 8th October 2009


Comment: Well, I am wondering if David Wilcock will be the next Blossom Goodchild with his bomb-shell prediction on Coast to Coast AM that before the end of the year, the US government are going to make a full disclosure that we are not alone and even introduce us to the galactic family there and then on a two hour slot on national TV! I have respected David Wilcock's research into the true nature of our reality, especially his work that helped me with my quest to understand the influence of sacred geometry on the evolution of the cosmos. Most certainly, unlike other New Age bandwagoners, he has done some serious pioneering work, that is highly admirable. However, now we are being told that three men in dark suits have been whispering into his ear, all of them telling him the same stuff, but of course these people don't know each other and so this is three creditable sources. My question is: how does he know that? Even George Noory, the host of Coast to Coast AM pulled him up straight away and said how did he know that he was not being set up. He agreed that was a possibility, but its obvious that in David's mind he has decided that this is a good gamble and if this comes true, he will be propelled into the big time.

I am in no doubt that in a universe of billions of galaxies with billions of stars like our Sun, that intelligent life that even looks like us exists, what's more, they have been here and some may even live here. My concern is that ET disclosure does not explain the crux of the UFO enigma and how this is related to evolutionary change. It is evident that the Earth is becoming highly charged and is being swamped with plasma entities. But currently, there is not enough integration of science and metaphysics that will help people to understand how they are being effected and the need to spiritually evolve, which is a major requirement right now. I have provided the link to the part of the interview where we are given this revelation and you will need to fast forward to about 8 minutes.


---

NAGA FIREBALLS October 1-7, 2009
Tat News, October 2009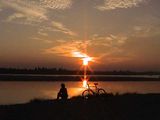 "As the full moon crests the horizon, ruby orbs of light begin to rise out of the Mekong River. As if by magic, they float silently into the air and then evaporate in the inky blackness, a phenomenon that awes and delights observers privileged to have seen them. For centuries, their existence was a closely-held secret among villagers living near the northeastern town of Nong Khai. Then, the miraculous event was discovered by outsiders who now flock to the riverbanks each October full moon night in enormous numbers—400,000, at last count. [...]

Between 6 and 9 p.m. on the full moon night of the eleventh lunar month (October), the final night of Buddhist Lent, smokeless, scentless, soundless fireballs begin to rise from the deepest, Lao side of the Mekong. As many as 19 ruby globes at a time ascend to heights of 30 to 300 metres for three to eight seconds each, then simply vanish. In some years there are only a few; in 1999, nearly 3,500 fireballs were counted. They can be seen from ponds and a dozen riverbank villages but are most numerous near Phon Phisai. [...]

But, on the other hand, science has challenged folk belief in the fireballs and fired a controversy. It began with skepticism by one of Nong Khai's own citizens, Dr. Manas Kanoksilpa, who for a decade has conducted scientific experiments to explain the fireball phenomenon. Dismissing a human hand in their creation (a charge initially levelled at the villagers), he says that the Bang Fai Phaya Nak are globules of methane and nitrogen formed from decomposed organic matter trapped in pools deep beneath the Mekong. When the balls break the water's surface, they self-combust and remain alight until they eventually run out of fuel and fade. This is the explanation generally given for the formation of swamp gas and will-o'-the-wisp."

Comment: Nice article. Since these Naga Fireballs are IDENTICAL to observations of fiery balls of light being seen all over the UK and elsewhere around the world, it seems that according to the experts here, the UK at some time, unknown to the general public, has become a huge swamp. Obviously, this cannot be the real answer and this article points out that these scientists have sidestepped the question of how the fermented matter could form in swiftly-running water. As I have noted before, they also don't explain why there seems to be a link to lunar cycles. Well, I have been waiting for some new 2009 footage on YouTube, but here are clips that I have posted before, see [0:54] Naga fireballs & [2:18] Naga Fireballs, Nong Khai, Thailand, 14 Oct 2008


---

I Know What I Saw 1/9
YouTube, October 2009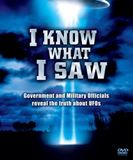 Comment: I have to say I really enjoyed watching this new History Channel documentary I Know What I Saw and I think its going to be very popular. It was done in quite a clever way, in that it left you feeling that despite background, education and profession, most are in the same boat when it comes to wanting to understand the true nature of our reality. There is quite a bit of historical media footage of military opinion and reminds me again of the mechanistic types that are desperate to maintain their inert and spiritually lacking version of reality. However, the ex-military men that are interviewed in this documentary, are giving off a distinctly different energy, I believe it's indicative of how far we have come.


---

Are these drawings UFOs?
Reading Post, 5th October 2009


A Caversham family has drawn these vivid diagrams after spotting 'extra-terrestrial objects'. [...] The family-of-four noticed the 'alien' objects above them on Saturday, August 15, between 8.30pm and 9pm. She added:

"We looked up expecting to see a plane, instead we saw a huge round orange light. Within a few seconds the light went out and we could all see a dark grey disc, rotating as it moved. "It was flying just below the clouds coming from the direction of London/Heathrow travelling on a straight path, heading in the direction of Nettlebed.

"It travelled at the speed of a plane, maybe slower. "The rotation of the disc seemed to be distorting the air, around it. "We were just totally amazed."

Comment: The 'mystery' of ignorance. I quite like the drawings and the cone seems to depict some kind of energy vortex, where the object has rotated around ninety degrees. All very interesting, from a hyperdimensional perspective. This is another report where the object was seen coming from the direction of Heathrow airport [London], so I am wondering at what point the normally tolerate British will start to get really concerned about what the hell is going on. Personally, I am wondering how air traffic control are coping, as it seems according to ufologist, Dr David Clarke, they have been routinely 'tuning out' these anomalous objects, commonly known as 'radar angels' for over fifty years. I can just imagine with the traffic of these plasma entities now getting excessive, it must now be quite an effort. More supposed 'UFO' sightings in the media in the last plus/minus 5 days.
Comment 2: Its still only 2009, and we have lots more to come. FACT: Joe Public and the metaphysical community at large, have no idea what is going on. This is surreal.


---

YouTube History Channel Documentary, UFO Hunters
UFOs, The Military & Rendlesham Forest 1 of 5
YouTube, October 2009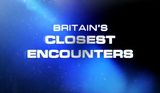 Comment: As the whole UFO phenomena goes mainstream it is worth understanding about the events surrounding the biggest UFO event in UK history, so far. This is a new History Channel documentary that was apparently first aired in September 2009 about the 1980 events in Rendlesham forest that is now known as the UK's Roswell. These events are of great interest now as it is clear that the veil has lifted enough in parts of the world for ordinary people to realise that there is another lifeform that lives alongside us, that are clearly more than just 'anomalous' lights. In this highly documented event that involved UK and US military, an object picked up by radar, was described as a red orb that was seen in the forest and which eventually split into 5 different white lights and whizzed off.

This history channel documentary provides a version of events that may not be completely correct, but we have been told that there have been great efforts to create five different versions of this story to make it seem nonsensical and untrue. The ufologists from the US UFO Magazine known as 'UFO Hunters', do a very good job at debunking the debunkers when it comes to the outrageous idea that trained military men, were not able to tell the difference between a UFO and a light from a lighthouse six miles away..... Incredibly, after 27 years we find out from the Lighthouse keeper, that the Orford Ness Lighthouse is fitted with a screen to stop the light being seen inland, it is only meant to be seen by those at sea!

As you can appreciate from this disclosure, why would highly trained military observers including a colonel, make up such a fantastic story? Especially, as we are told here that the take-off of the first UFO sighting was seen by 80 men..... really, the denial by the debunkers is all so pathetic. There is quite a list of characters that take part in this documentary including Nick Pope, formerly of the UK MOD and the UK police detective and ufologist Gary Heseltine. We find out here the Nick Pope used to be sceptic before he manned the UK MOD's UFO desk and was given 200-300 incidents to investigate per year for at least four years. As you can imagine, he is no longer a sceptic.... By the way. He also stated on UK ITN News in July 2009, that there has been a exponential increase in sightings of UFOs in the UK, now that is very interesting....


---

UFO lights were not Chinese lanterns
Lowestoft Journal, 2nd October 2009


"WE'VE had another letter about strange lights in the night sky. This one is from Matt Gooch. "I live in Worlingham and over the last few weeks have seen orange orbs/sphere lights in the sky over Lowestoft. "The first sighting was in August, a craft of some kind hovering over south Lowestoft, then stat travelling south, with a red light travelling much faster than any usual aircraft and in complete silence (you can still hear the rumble from planes when they pass thousands of feet high)."

Comment: This is hilarious, folk are doing some homework/experiments to prove that what they saw was NOT a Chinese lantern! Brilliant! Now this is getting interesting! More media reports below:

---

Irate of Lytham St Annes, Lancashire [UK]
UK UFO Sightings, 30th September 2009


Archive copy: Location of Sighting: Lytham St Annes, Date of Sighting: Sunday 27 September 2009
Time: 20:15, Witness Name: Richard Eaves
Witness Statement: I was sat in the living room with my mother and step-father when my mother interrupted the conversation and pointed out of the window. Traversing horizontally through the sky from west-east were two bright orange balls. We rushed outside and watched as the objects moved at a steady speed and close together, one slightly above the other and in total silence. The weather was windy and gusting, yet the pair maintained a steady speed and course. It was dark and the balls were very bright. The objects were roughly half a mile away, though distance and size of the objects was difficult to ascertain, given the darkness and the only reference being the houses immediately opposite. As the objects moved easterly in front of our house and into the distance, they appeared to separate, at a steady speed, one continuing on it's level path, one climbing until they were separated by one or two thousand feet and disappearing in the distance.

Myself and my mother have much aviation experience and have lived close to the airport for many years and we have never seen anything like these things before. Having old co-workers and friends working at the airport, my mother phoned air traffic control to report the incident. A conversation took place which I am not sure I am at liberty to disclose, but their answer, (and they did recognize the objects and provide an 'answer') was not satisfactory and raises questions.

I stumbled across this site whilst hoping to shed some light on my sighting, and am amazed to see similar reports in the area. I also found this report and video [UFO spotted in Fylde sky?] , posted on the Blackpool Evening Gazette website on 16th July 2009. The object in the video is extremely similar to the objects I saw, though the objects in St Annes were either much larger than the object in Fleetwood, or were much closer to us.

I will be following this site closely to hear of any other reports. Eyes on the skies people in the Fylde! The following additional information was also submitted by Richard:

re previous submission. I have read the 'chinese lantern' information and have taken a few things into consideration. Unless these lanterns were extremely large, then surely ATC would not be able to see them? I was facing south viewing these objects with the airport/control tower about 1-1.5 miles behind me. I challenge anyone to spot a chinese lantern at this distance amongst all the sub-urban light pollution.

Secondly, if they were Chinese lanterns, and if ATC had actually managed to identify them as such, then they must have been extremely close to me, close enough for the framework or material of the lantern to light up. No, these objects were quite large and viewed at distance.

In defense of the lantern theory, the wind was blowing from the west, possibly aiding a lantern in flight, but there were gusts which surely would have affected the paths of these objects? Smooth and level flight would seem quite difficult. I will be talking to a couple of pilots to see what they think about it all. If you guys think the lantern theory holds up then i'm all ears for a proper explanation. Thank you and if you think my report is a load of rubbish then please don't publish! Just after a decent explanation is all… and why are hundreds of people suddenly releasing Chinese lanterns??


Comment: Hurrah! We have detected a pulse! This gentleman is not satisfied with the superficial answers he is being given to explain the strange phenomena taking place in the skies across the UK and around the world and he wants to understand what is going on. Here is a quote from an article published online by the scientist Paul Devereux who has been researching anomalous lights for decades.
But what is the nature of the lights themselves? The anecdotal literature contains descriptive themes that are repeated so often, from different times and places, that it is highly probable objective characteristics are being referred to. From this considerable reservoir of data, we learn that the lights can be any colour, though white, orange, deep red and yellow-gold predominate. Their size can range from ping-pong balls of luminosity to giant lightforms, though "basketball size" is common. While their shapes are usually round or spherical, tubes, cigars, rectangles, diamonds, tadpole-shapes and irregular forms have frequently been described. When witnesses have had a close looks, a teeming inner activity is sometimes reported within lightforms. Reports indicate that earth lights can issue sounds of various kinds, though hissing and buzzing noises predominate, sometimes accompanied by a feeling of pressure in the ears. Particularly bright earth lights are often said to be intense without being dazzling. Multiple earth lights seen flying together can display seemingly co-ordinated movements, as if operating within a single field, and divide and merge. They have also been seen emerging from or disappearing into the ground on numerous occasions, reinforcing a geological-tectonic connection. When free-floating, they commonly seem to prefer the vicinity of mountain peaks and ridges, isolated rooftops and rock outcrops, towers and antennae and other sharp or isolated features that tend to be charge collectors. This indicates that they have some kind of electromagnetic basis. They often haunt bodies of water such as lakes and reservoirs, and are occasionally seen glowing beneath the surface of the water. Bodies of water can apply pressure to underlying faulting (microquake activity around reservoirs is fairly common), as well as lubricating rocks - moist rocks are known to be able to emit more charged particles than dry ones. The prevailing assumption is that earth lights are plasmas of some kind.
Source: Paul Devereux, Earth Lights and UFOs
The question has to be asked: why are there efforts to downgrade this plasma phenomena in the mind of the general public, when scientists around the world have been studying it for decades. In my opinion, it is because plasma energy represents universal primordial energy, that has consciousness and intelligence. This energy can represent itself as another lifeform that is not carbon based and cannot be controlled, scientists cannot even control simple plasmas in the laboratory after trying for over 50 years. These particular plasma manifestations represent higher dimensional spiritual energies that have always existed, but due to changes in the make-up of our reality and the fact we are facing rapid evolutionary change, ordinary people are now seeing a hidden world that was only known and understood by a few. The world is witnessing a MASSIVE 'spring clean' of aetheric energies, a process that I have called the 'Planetary Refresh,' but the metaphysical community, so far, have failed to see the connection with predictions of Earth transformation associated with 2012.


---

Ball of light, similar to a fireball heading N-S towards Heathrow - Ruislip, London [UK]
UK UFO Sightings, 29th September 2009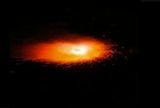 Location of Sighting: Ruislip, London, Date of Sighting: 27 September 2009
Time: 2040 and 2045, Witness Name: J Hammond

Witness Statement: At 2040 myself and 3 others witnessed a ball of light, similar to a fireball heading N-S towards Heathrow. As the light passed, it slowly diminished then dissapeared. There was lots of Heathrow air traffic around so we were waiting for reports of a plane crash/explasion until 5 minutes later when we all saw the same thing for a second time. This allowed us to rule out anything we have seen before.

When the light faded we saw a sillouette of a grey metal type object in the shape of a jellyfish shaped dome which eventually disappeared. 2 of the witnesses are serving members of the Royal Air Force and they had no explanation.

Comment: This sighting implies that the fiery cloak, similar to the silver pearl effect that is taken on by some orbs could be a kind of plasma shielding (a merkabah in metaphysical terms), used for travel and that there is some kind plasma entity inside. This is also the opinion of the astrophycicist Massimo Teodorani, Ph.D. who has worked on Project Hessdalen in Norway in relation to the EMBLA 2000 and EMBLA 2001 missions. In 2002, the conclusion he came to was that some phenomena had distinctly different characteristics that overlapped and that an external plasma was hiding something inside. (Technically, plasma physicists will tell you that the corkscrew effect often seen in the sky occurs when a plasma vortex is breaking down, this is in effect, the same explanation). Yet, the concept of a toroidal vortex (shield) made up of plasma should be a very very familiar concept to anyone interested in understanding themselves as an energetic being. Obviously, in this sighting, the disk shape is seized on by most ufologists desperate to attribute these sightings to ET craft. As an aside, for those who are unaware, Kenneth Arnold who was immortalised for the term flying saucer was actually misquoted by the US media in 1947 and the drawings that he produced were NOT saucer shapes at all! In fact, he saw crescent or fan shaped objects and one object that was tadpole shaped. Anyway, if you take the view that everything in the universe has some kind of universal consciousness and intelligence and that the evolutionary process has generated another plasmatic lifeform with a myriad of expressions, then amongst the basic building blocks of plasma (charged subatomic particles), we are seeing the traffic of more evolved energies. The following are from the UK UFO Sightings website who seem to be overwhelmed with hundreds of reports every month, most of which seem to be reported as a variation of bright lights. Interestingly, they started a thread to discuss UFOs but the response has been very poor. Well, I sent them an email suggesting that they should inform their web audience of the UK Ministry of Defence's 'Condign Report', I await a reply.

---

Ontario 'morphing' UFO photographed at close range
UFO Examiner, 25th September 2009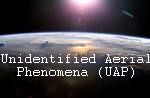 "An Oshawa, Ontario, Canada, man witnessed and took photographs September 17, 2009, of a low flying UFO overhead in Scarborough, according to a statement released by Paul Shishis. The photographed object does not fit standard UFO descriptions of disc and triangle-shaped objects, but appeared to "morph" in shape, according to Shishis.
Comment: This is for the record....Be warned, this first image is seriously critter-like! Folks, it is truly getting bizarre, as predicted....


---

Lux Orbis
The Cleaver, 24th September 2009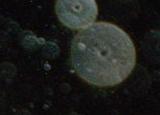 "During the months of July, August and September 2009, I experienced a series of personal encounters with crop circles and the potentially related phenomenon known as 'orbs'. During the months of July, August and September 2009, I experienced a series of personal encounters with crop circles and the potentially related phenomenon known as 'orbs'. [...]

My preliminary research suggests that there are two types of orbs, which I classify as follows: (i) 3D environmental particulate matter or camera lens effects, and (ii) 4D conscious entities. Most orbs are of the first 3D kind. They are composed of natural 'stuff' floating around in the air, or lens reflections - dust, pollen, moisture, rain, snow, lens flare, refracted light etc. The second kind of orb, the 4D kind, seems differentiated from the environmental variety in that it is somehow self-illuminated and demonstrates independent movement. [...]

The instinctive impulse of course is to ask "what are they?" This is comparable to asking "how are crop circles made?" - an answer is perhaps not altogether knowable within the consensus reality construct. One has to move out of that to get to the heart of things, to truly appreciate the interpenetrating relationship between the collective projection of reality and one's own dynamic reality tunnel. Let us broaden the thinking, ask the questions again and postulate possible answers. What are orbs? They are conscious beings. Where are they from? Many different places. Why are they here? To experience and observe. Can we interact with them? Yes."

Comment: The footnote states, the Latin Lux Orbis translates as "Light of the world." Well, this is an intelligent article about someone's experience and analysis of the orb phenomena. I would state there seems to be many different types of orbs, but ongoing scientific study, will confirm this analysis. The questions asked here are basic and again, we see no connection with 2012, galactic cycles and planetary evolutionary change. Incredibly, there is NO mention that these orbs are plasmatic, which I see as just very strange after the claims of many initial scientific studies. There are a group of academics studying orbs in Florida, United States and their website Orbstudy.com has some research information that is not aimed at academics. There are some good photos too.


---

The Bright Light "Little Angel"
UK UFO Sightings, 22nd September 2009


Location of Sighting: Ifield Crawley Sussex, Date of Sighting: 1969
Time: 7pm, Witness Name: una allman

Witness Statement: Standing with my dog outside my house . There was low cloud and all of a sudden a bright light came down I thought it was a meteorite but it stopped all of a sudden and flew faster than anything I have ever known to the south.

I have been a pilot for 33 years and this happened within the gatwick Zone. I telephoned Gatwick Air Traffic Control for confirmation and they had seen it and called it "Little Angel" i was very frightened as there seemed to be no explanation as to what could travel so fast. This was confirmed by a resident in Horley in the local paper. Very frightening experience especially as I was and still am a pilot so I know what to expect in the air.

Comment: Now, this sighting is 40 years old, but it is extremely useful in revealing that radar personnel were very familiar with anomalous objects that they could detect on radar, but could not be seen with the eye, even if the object was in visible range. Ever since the invention of radar in the 1940s, invisible objects have been called "Radar Angels" because a signal has been returned that implies that it has detected something in the air. In this case, the object was seen by this witness and called "Little Angel" by Gatwick Air Traffic Control who were very use to this kind of activity. Therefore, it is no wonder that the UK Ministry of Defence are not concerned about bright lights in the sky, they have been detecting them for nearly 70 years! The only difference now is that has been a fundamental shift in our reality due to the massive increase in the levels of aetheric energy, that has been anticipated by parts of the metaphysical community and every day the reports are pouring in of strange sightings. According to the UK MOD The Condign Report [2000], this activity has never been properly investigated until recently, and I believe any thorough analysis would need to include metaphysics. So, while ufologists accuse the top UK defence officials of having "bizarre" beliefs, this will not be for much longer, as the world is witnessing the greatest transition in the history of mankind. For those who have not read my book, the rate of increase of aetheric energies on this planet is now forecasted to be at exponential levels until 2012. Expect the unexpected!


---

UFO UAP video that made big news in Slovakia / You may have missed this one
UFO Examiner, 21st September 2009


This UFO sighting with accompanying video (below), took place last year in September but missed our attention, and everyone else's, it seems, outside of the Eastern European nation of Slovakia. We feel it is interesting enough to post now for the benefit of our readers. The astonishing video below was taken by a Mr Rus in the city of Partisanske out of his apartment living room window. He was watching the fireworks that ended a day commemorating the founding of the settlement. Some have noticed that the UFO in the video appears similar to the one above, snapped in Russia.

As he was filming the fireworks with his mobile phone camera he noticed a glowing blue UFO hovering in the sky before quickly zooming off to the side. Luckily he managed to film the UFO. The incident made headlines in Slovakia including featuring on TV news reports, as seen below. There are supposedly others who claim to have seen the UFO as well.

Slovakian researchers and UFO buffs on internet forums seem very convinced that this is not hoaxed.

Comment: Another example of our multidimensional reality, that is morphing right before our eyes. Now folks, the question has to be asked: why would ETs come from across the galaxy to watch a 2nd rate firework display? Its a fair question, but not one that UFO buffs are interested in considering or even asking. If you go to Youtube and seach for strange or weird UFOs you will find all sorts that do not fit the stereotypical alien disks and that's because critters live in our skies. Over 80 years ago, someone saw something metallic and disk-shaped up close and it was an actual living creature that morphed into a light being right before his eyes, I can also tell you that historically, Himalayan climbers are routinely dismissed when they give their accounts of strange sightings, which suggests that some of these creatures inhabit the higher places. In my book, I introduced the concept of an Earth Management Team of interdimensional plasma entities that seem to be actively taking part in the evolution of our planet Earth. Due to the ongoing scientific research in relation to understanding plasma phenomena, isn't it easier to believe that this entity was just monitoring this fireworks display, and cleaning up the excess energy that was being produced?


---

Google UFO logos again / Time for the awakening
The UFO Examiner, 21st September 2009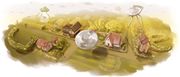 Well hey there readers, UFO and alien enthusiasts. Are you at all surprised that Google once again has chosen to display some sort of reference to UFOs as their logo? Though the temporary logo was thrown out there to celebrate H.G. Wells birthday there may be an alternative reason for having these series of logos hit the web from one of the most utilized browsers on Earth. Could this be yet another avenue to condition the people of Earth preparing us for the inevitable public release of information concerning alien interaction with the human race? ...OR....has the topic of UFOs and aliens become the most researched subject on earth lately? Sure makes you wonder in any case. .....Hmmmmm

Comment: I can see triffids, but it does not matter. Google's UFO campaign will serve to wake up many to the incredible evolutionary changes taking place on this planet. Thank goodness! See lots of previous comment!


---

Flying saucer confusion
UFO sightings have reached record levels in 2009 -
The Telegraph, 19th September 2009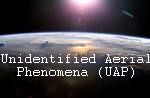 "It would be interesting to know, in the light of our discovery that the number of UFOs reported to the Ministry of Defence reached record heights in the first eight months of this year, whether there is a correlation between economic indicators and extraterrestrial activity. Could it be that troubled times at ground level lead some of us to turn our attention to higher things? Do clouds on the horizon make for more lights in the sky?"

Comment: As I am re-reading some of my old metaphysical books, I am shocked to discover that we have been told to expect this. Apparently, we are in a region of space that is conducive for other life forms to visit our planet. So, alongside a dimensional shift, which is part of the enigma, there is a lot of explaining to do. So, why aren't the big BIG NAMES from the metaphysical community sending out press releases to explain what is happening? Well, maybe the answer is simply that these people don't actually understand the nuts and bolts of how the universe works. The 2012 Galactic Alignment story actually means different things to different people, but I have now found sources of information that are over 50 years old, that clearly explain that we were entering a region of space that would drive evolutionary change on Earth. Yes, I know all about the overated Photon Belt, but it seems that the real science was not understood. Whatever, we have been told that we will be meeting the neighbours.... and it seems that its happening now.... see also the following quote:
"The national security implications (of UFOs) are considerable. We have many reports of strange objects in the skies and have never investigated them." UFO sightings over Britain more than triple this year:
Beware the little green men – the number of unidentified flying object (UFO) sightings has more than tripled this year, Ministry of Defence documents reveal.
The Telegraph, 9th September 2009

Hmmm.... it is now becoming apparent this is true as they are becoming more visible, every single day.


---

Triangle UFO hangs over Washington state two hours
UFO Examiner, 19th September 2009


"A group of Auburn, Washington, witnesses watched what they later realized was a triangle-shaped UFO for about two hours, according to testimony from the National UFO Reporting Center (NUFORC) witness database. Watching a group of lights in the sky changing shapes, they eventually decided that they were watching a "saucer shaped object with the lights along the edge and the ship was rotating, causing the light pattern to shift." After a photograph was later examined, they now believe the object was a triangle shape."

Comment: Well, the reports of various coloured lights or orbs in swarms, often sighted in geometrical shapes keep being reported on many various UFO websites. I have been particularly curious of orbs in geometrical patterns of squares, diamonds and triangles. Since the incredible sighting in Empire, Ohio US, which took place October 24, 2008, of what seemed to be a rescue or retrieval of a "self-luminescent cocoon", also described as "organic", I decided that the evidence pointed to an entity that had lost it's Universal directives and was being cleaned up as part of the massive transformation of this planet. The description of the underside of the 'craft' with three orbs in a triangle was very significant, but it seems that the UK Ministry of Defence may support my views. The Unidentified Aerial Phenomena in the U.K. Air Defence Region or Condign Report states that the space between two plasmas sometimes "forms an area . . . from which the reflection of light does not occur", giving the impression of a "black 'craft', often triangular and even up to hundreds of feet in length". I think the black space is the entrance into a magnetic vortex because of the research findings made by specialists in magnetism. Whatever, it must be stated that this report which took four years to produce and cost, I believe £160,000 GBP, was initially only handed over to 11 very top senior military personnel. Therefore, after 70 years of radar anomalies and sightings secreted away into top secret documents, I agree with the overall conclusion of this report and find myself in a position were I am extremely sceptical of those who have no idea that we live in a visible Universe that is 99.999% plasma, dominated by the electromagnetic force. What's more as metaphysical sources have predicted, we are being bombarded with this primordial spiritual energy and we are literally experiencing more heaven on Earth. If you are interested in the latest sightings of orange orbs in the UK then here is the link at UK UFO Sightings, Entries for the 'Orange Light Sightings'. Further interesting sightings reported in the mainstream press in the last week;

---

The truth is out there: Rush to solve Google's new UFO puzzle
Daily Mail, 15th September 2009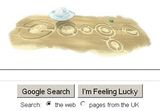 "Google left users puzzled again today by displaying another picture of a UFO on its UK home page. This time the doodle above the search engine showed a flying saucer hovering over crop circles. The word 'Google' is spelt out in several crop circles, with what appears to be a tractor completing the letter 'L'."

Comment: It looks like Google have started a campaign to wake people up! Good! It is very unfortunate that the metaphysical community have been largely been uninterested in what would happen in a dimensional shift, that we have been clearly told is part of Earth's transformation and what that would mean practically for the average person. Hence, metaphysicians are still promoting disaster scenarios, when a whole spectrum of previously higher dimensional plasma entities are appearing. The situation is totally and utterly incredible. I hope Google continues on with this campaign. By the way, this is some very good footage of some orange orbs. See UFOs scramble over Tennessee in the US / Great footage


---

UFOlogy: Aliens and Hucksters Among Us
Live Science, 14th September 2009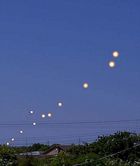 A long-time veteran of UFOlogy is Stanton Friedman, a nuclear physicist and lecturer on incoming ET traffic. And he is resolute.
"If one makes an appropriately objective and careful examination of the pro and anti-UFO arguments, one finds that the evidence is overwhelming that Earth is being visited by intelligently controlled vehicles of extraterrestrial origin and that only pseudoscientific arguments of a vocal but small group of debunkers stand in the way of reaching that conclusion, along with a fear of ridicule for being logical," Friedman explained.
Friedman's advice to UFO devotes: "Take courage. I have had only 11 hecklers at more than 700 lectures...and two of them were drunk."

"There are those of us in MUFON who want to solve the mystery. There are those other folks out there that want to perpetuate the mystery. There is this cottage industry out there. This is their employment and a way to make a buck," Carrion pointed out. "They have no desire to really get to the truth."

Comment: UFOlogy is going mainstream, whether people like it or not! Now folks, this is a treat, if you still believe that most flying saucers are little men in metal discoidal craft, then think again! Here is one of the most mind blowing accounts you will EVER come across and it's from 1925, well before the current UFO interest took off! See, The First Flying Saucer! Now, even the mainstream mainstream are talking about orbs, see the following reports from the last few days only, from Google news.

---

Orange Light Sightings-September 2009
UK UFO Sightings, 15th September 2009


"Each month we are inundated with a large number of eye witness accounts of sightings of single and multiple orange light formations. In many cases it is evident that the most likely explanation would be Chinese Lanterns released in the local area. Due to time constraints a point has been reached where we need to decide whether to completely disregard these types of sightings or not. As a result it has been decided to set up on trial basis this dedicated section to log those eye witness accounts which are considered to be high probability"Chinese Lantern" sightings based on the information provided.

Any such sightings received will initially be posted as comments in this section. If at a later date supporting information comes to light suggesting the sightings may not be chinese lanterns then the eye witness account will be reposted as a sighting report under it's county area.

Comment: Well, it's no surprise that the owners of this website are taking this action. Ufologists what to create the impression that any bright light in the sky could be a craft so numerous reports of orange lights are counter productive. Hence, despite reports that what has been seen is NOT a Chinese lantern, it seems that eye witness accounts are not good enough. Personally, I just can't see that this is going to stop sightings, just make it harder to assess what's going on. If you want a laugh, see what the response is from the great British public! Here's the first comment, "ball of fire in sky being chased by 2 police helicopters, then it just vanished!" Obviously, this is the comic aspect of evolutionary change! LOL!!!
In honour of this decision, I have decided to list reports that involved coloured lights that were not orange. Please note that the opposite poles of a magnetic body are blue and red, please also note that if you have a well developed energy body and someone could see into the higher dimensions, your chakra system would be a set of coloured flashing lights!

---

Oregon witnesses watch low flying 'grey mass' UFO UAP
UFO Examiner, 10th September 2009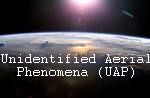 "Two Oregon witnesses watched a "grey mass" the size of a mini van floating at 150 feet and just 75 to 100 feet away, according to testimony from the Mutual UFO Network (MUFON) database. The silent object reflected rainbow colors when they pointed a laser at it. Following is the unedited witness testimony from MUFON."

Comment: It most be very strange for ufologists interested in ETs and craft to be presented with so many reports that just do not fit stereotypical UFO descriptions. The general public are not educated enough to make intelligent assessment of what they are seeing and most certainly, the clear out of 'old' energies that is taking place on Earth, has not been explained by metaphysicians who claim that our world is being transformed. Hence, we now have sightings of amorphous blobs floating about and even images where these blobs have been retrieved by orbs and being carried off. Here, the fact that this 'grey mass' reacted when a laser was fired, is total PROOF that it was a biological entity. Read Trevor James Constable if you want the scientific argument. Here are other recent reports that are unlikely to be UFO 'craft'.

---

Are there UFOs[UAPs] in Epsom's skies? [Surrey, UK]
Local guardian, 11th September 2009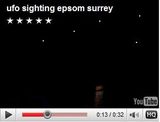 "People spotted a group of lights in the sky flying in formation above Epsom on Sunday evening. The mysterious lights moving in an arrow shaped formation were seen at around 9pm and some were flashing and appearing to change colours. One of the people who saw them was Darren Gibbons, 27, from Burgh Heath, who was about to go into the Odeon cinema in Upper High Street, Epsom, when he saw the lights. "

Comment: In the early 1950s, Trevor James Constable and other early ufologists, went looking for UFOs and found critters. In his books, he gave excellent examples of UFOs with animal and bird like behaviour. After fighter pilot reports in World War II, nobody can seriously doubt that plasma entities called 'foo-fighters' were acting in any way different to birds that pace ships at sea and birds that like to dart in front of cars. Here we have a UFO sighting that was compared to an arrow shaped formation, but when I saw it, it just reminded me of a flock of geese flying in formation. I have realised that despite all the talk in the metaphysical community, the concept of what would happen as the veil lifts was not known.

About 8 years ago, I read a book of channelled messages where I was told outright that the source was a "magnetic entity" that was often mistaken for a UFO. At that point, the physicist in me wanted to know EXACTLY what I was being told. It became apparent when I discovered the Electric/Plasma universe and that scientists had identified the existence of plasma entities, where plasma is the only naturally occuring magnetised matter on this planet besides magnetite. When I discovered that the military had lost pilots chasing these objects, I was totally convinced that new Agers were indeed channelling magnetic entities. Yet, the vast majority of the metaphysical world have been fooled into thinking subtle energy means nebulous or emphemeral, but a little study into plasma metaphysics will knock down those kind of ideas straight away.

Now that I know what I am looking for, I am re-reading my channelled books and I have discovered the prediction that governments will "officially" announce that another form of life exists. Well, every day the dimensional shift is becoming more and more apparent and I am thrilled that I can share my understanding of this process of evolutionary change and world transformation.

Well it's getting bizarre, and the orbs are no longer weird compared to what else is hitting the wires... even the Daily Mail has an article on fairies in the back garden, with an interesting photo too! see Croydon Tinker Bell... are there fairies at the bottom of the garden?


---

Random pictures of sky capture UFOs, MOD response to letter - Boothville, Northampton [UK]
UK UFO Sightings, September 2009


Location of Sighting: Churchill Avenue, Boothville, Northampton
Date of Sighting: 19th August 2009, Time: TBA
Witness Name: Jeanette Jordan

Witness Statement: Walking my dog along Churchill Avenue, Boothville, Northampton, NN3, I decided to use my night flash (quite dark) because there was a fantastic sky, with ominous streaky cloud, that made me think what great cover it would be for UFOs. So I stopped to take four pictures, and all of them had something on them [...] Here is a slideshow of the 3 photos sent in by Jeanette together with a copy of the response letter she received from the MOD:

Comment: This sighting is interesting because there are some images and this person was sufficiently interested to contact the UK Ministry of Defence and get a response. Check out the reply, the MOD are not interested because plasma entities live in the sky and are NO THREAT!
Well, the reports keep coming, but in the UK the majority of sightings are bright orange/red fiery orbs in the skies. Elsewhere there are plenty of sightings but I still prefer the UK eyewitness reports that are untampered with. This week I have decided to focus on anything slightly different, that has been reported in the last fortnight, even though there are still sightings of UAP swarms causing some excitement. It's getting fairly obvious, the heavens are alive!

---

Fighter pilot flies alongside 'UFO' [Ghost Rocket]
The Sun, 8th September 2009


COULD this footage be proof that aliens are among us? The startling film has been leaked on the internet and UFO watchers reckon it could be proof of a government cover-up. The mystery craft looks far from threatening as it flanks the supersonic F18 fighter above the skies of the US. Some claim the shots really do show a visit from ET, while others insist it's a new hi-tech military gizmo, like the kind thought to be tested at America's top-secret base Area 51. One insider said: "The configuration of craft is something I haven't seen. It's using combustible fuel, so I bet it is a prototype."

Comment: I have to say I get very weary of everything being reduced to a conspiracy theory as an excuse to cover people who similar don't know the facts. I have no idea if this film is genuine, but there seems to be an awful lot of reports pertaining to UFO disclosure in the mainstream press and it is by far, the most interesting development in the media as we are in the midst of a dimensional shift. IF this film is genuine and it really shows something 'unidentified', it COULD be a 'Ghost Rocket' which I believe is plasma energy on it's way out to other realms. This is nothing new, they have been known about for decades, but they are not understood. It must be obvious that there are many different types of energy with different characteristics operating to maintain a planet, e.g. lightning is a plasma manifestation and it has upward and downward strokes. Since I have identified that we are experiencing a two-way traffic of plasma entities that are associated with the planetary refresh, it's busy out there and as the dimensional shift accelerates, people are just going to have accept our new reality. Calling every strange sight in the sky a UFO is going to get really boring.


---

UFO 'filmed for 40 minutes' by Chinese scientists during solar eclipse
Daily Mail, 7th September 2009


"Could this finally be it - 40 minutes of undisputed proof that we are not alone? Scientists at the Purple Mountain Observatory in Nanjing, China believe it is a real possibility that this footage of an unidentified flying object is the evidence we have all been waiting for. They have confirmed 40 minutes of footage of the object was captured during this summer's solar eclipse - and that research has already started on a year-long investigation to find out what it is."

Comment: Well, it looks like 'official' UFO disclosure will be coming soon, as the activity in the heavens can no longer be ignored! . However, there will issues because the general public are under the impression that UFOs are extra-terrestrial craft with occupants and generally that is not the case. Education is required, but a balanced viewpoint will not come from those who are blinkered by their belief systems. What's more, UFO disclosure will be very difficult for skeptics and those people who refuse to think about the true nature of our reality.

Personally, since I realised that there is a spectrum of interdimensional entities out there and some of these beings are simply out of this world, (excuse the pun), the UFO/UAP enigma has become a lot more interesting. So, maybe the Google doodle is part of some orchestrated plan after all, who knows!

A week later, some back peddling and accusations against the Daily Mail. See, It's an unidentified object, but 'not a UFO'


---

Mystery of Google's unexplained phenomenon doodle
The Telegraph, 5th September 2009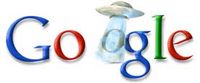 "The new doodle has flummoxed web users because it does not appear to represent a specific event or launch, both of which are the usual reasons behind special Google doodle. Instead, clicking on the image of the UFO takes the user to a search for the term "unexplained phenomenon" which just happens to be one of the top trending search terms on Google today. Also in the top 10 search terms is the phrase "top 10 unexplained phenomena".

Comment: The Daily Mail reckoned it solved the mystery, but this caused a massive stir on the internet. See below:

---

Argentina: Man Photographs Aerial Engima
Inexplicata, 4th September 2009


"The man in question decided not to disclose his identity due to the very real fear of being mocked when events of this sort occur. While he refused to go public with the event, a friend convinced him to go public in Diario San Rafael and after being promised that his identity would not be made known, he provided the information to the paper's newsroom.

According to Diario San Rafael, it all began last Saturday around 15:00 hours in the vicinity of the Nautical Club, when the protagonist approached the shoreline to ascertain fishing conditions, as he is an avid fan of the activity.

"I stopped the car that I drove to the location and some 200 meters away, I saw a strange object hovering above the lake surface. For this reason I decided to get out of the car and take a picture of it with my cell phone. It was suspended in the air, barely a meter over the surface, and was completely silent," said the witness in a handwritten note."

Comment: Spanish articles: Diario Los Andes, article 1, article 2, article 3 Well, in the last fortnight we have had possible sightings of the Loch Ness Monster and some creature on the moon caught by Google Moon. I deliberately ignored reports of a 'Muck monster' , but there have been other reports of the infamous Raystown Ray Monster causing excitement on Raystown Lake, PA.[US]. Obviously, this cluster of reports may indicate that our dimensional shift is taking us closer to other dimensional worlds. Now, there has been a strange sighting over El-Nihuil, an artificial lake in Argentina. Photos taken by a cell phone that are good enough to make some speculate that it looked like a pre-historic dinosaur called a Pterodactyl. Yes, it's all getting rather bizarre but we have been warned! At the moment I am reading and researching instances where other worlds seemed to have appeared in our dimension, it's rather slow, but five minutes on the internet isn't really good enough.

Update 14th September
Wow! This hit the UK mainstream press on the 10th September! See,

UFO or pterodactyl over Argentinian lake?
The Telegraph, September 2009

Comment: However, the cryptozoology community are infuriated about claims they are claiming ownership over something they state is NOT a Pterodactyl which were not "flying dinosaurs", especially as "the object looked fixed, mechanical, and does not appear to be any kind of living species of cryptid known from the literature". See Argentine Pterodactyl?

Folks, if the dimensional shift is real, we are going to see more and more weird life!!


---

Part 1: 1980 RAF Bentwaters Lights and Craft Were "Extraterrestrial In Origin"
Earthfiles, September 2009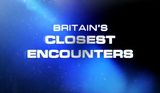 [Copy only] Interview: Gary Heseltine, Detective Constable, CID (Criminal Investigation Dept), British Transport Police, Wakefield, West Yorkshire County, England: "My interest began when I was 15-years-old and I saw a UFO, for want of a better word. A light in the sky that seemed to trigger a number of power grid failures - all the lights went out, which is often attributed to the presence of UFOs. [...]


So, in January 2002, I created what is called the PRUFOS database, which stands for Police Reporting UFO Sightings. I started off with half a dozen sightings by a dozen police officers. After seven years of research, I've now got 300 reports dating back to 1901, involving over 700 British police officers. So, it's grown a helluva lot!"

Comment: This article is the start of a series in six parts, but the comment here only refers to Part I-V. In 1980, the most famous UFO incident in the UK occured at Rendlesham Forest near 2 military bases RAF Woodbridge and RAF Bentwaters in Suffolk County, England. On the 26th & 28th December 1980, there were two distinct events that have been mixed up and confused by UFO researchers ever since. Now, it seems that the truth is becoming clearer but since there has been a campaign of disinformation, the most interesting facts seem to come from key eye-witnesses undergoing hypnosis.

Of interest to us is the continuous reference to lights but it is possible that witnesses may have been implanted with false memories, which is why the accounts are so scrambled. One major event on the 28th December involved a red 'blinking' orb that we are told broke into at least 5 smaller white orbs and flew off. However the accounts of the lights varies and many strange events occured. We are even told that an orb fired a laser of light into a nuclear weapons storage facility. I am NOT an ufologist, but I am interested in evolutionary change and since we are now obviously experiencing a dimensional shift where orbs are now being commonly seen, I think it's worth at least knowing the details of a major encounter with an orb on the ground.

Since many ufologists are very careful to give the impression that most UFO encounters are spacecraft, it is apparent that this influences what many people think they seeing. At this moment in time, the common misconception is that something unidentified in the sky could be an ET craft rather than a geophysical or atmospheric plasma phenomena or even an interdimensional entity. Now Gary Heseltine, is using his credentials as a UK Detective Constable, CID to promote a film, but it is obvious that there is still a strong effort here to downplay certain facts. Whatever, it seems that even his detective work is not enough as various accounts given over the years are in dispute with the details presented here. Please note the headline quote in Part I is actually in conflict with a 2007 statement that Col. Charles I. Halt: gave in November 2007 before a National Press Club convention in Washington D.C. link here.

We are even told here that efforts have been made to create FIVE DIFFERENT VERSIONS OF THIS STORY TO CONFUSE & MAKE IT UNBELIEVABLE. The main issue with this series of article is that you are deliberately confused with ET references and I believe these articles are also part of the disinformation campaign. In summary, there is no understanding provided here, that an interdimensional entity or craft is made up of intelligent aetheric energy and can morph. This has to be the biggest secret about ET spacecraft and UAPs and it seems great efforts are being made to maintain this secret. If you still don't understand, go and find some UFO books and find the accounts were the ET visitor is said to go into his craft and lies down on the floor to merge his consciousness with the 'craft' to get it to move.

Yes, it's out of this world and that's the point! Please note at the end of Part III when the hynotherapist asks if there any life forms within the craft and the reply from RAF Bentwaters Airman 1st Class John Burroughs undergoing the regression is "The light IS the life form". As our planet is now being swamped with these life forms, which have a job to do, don't expect many members of the UFO community to be much help in understanding the role of orbs in the universal scheme of things. Very nice History Channel clips on YouTube Part 1 of 3 & Part 2 of 3 Please note the description of this strange 'craft', the light was within the 'fabric'...


---

'My soul rode on a UFO to Venus... it was very green': Japan's new prime minister's wife embarrasses husband with bizarre claim
Daily Mail, 3rd September 2009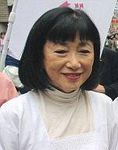 "The wife of Japan's next prime minister claims to have had a close encounter on another world. Miyuki Hatoyama believes she visited outer space 20 years ago - before she married premier-elect Yukio Hatoyama. 'While my body was asleep, I think my soul rode on a triangular- shaped UFO and went to Venus. It was a very beautiful place and it was really green,' the 66-year-old former actress wrote in Strange Things I have Encountered, a book published last year. [...] The 62-year-old has spoken in glowing terms about his wife as the bedrock of his life. 'I feel relieved when I get home,' he told an interviewer for a photo book published in 2002. 'She is like an energy-refuelling base.'

Comment: Well, I have to say, I was quite amused by this woman who obviously does not care two hoots what people think! She did say she was asleep and it was her soul that was travelling, a very very common experience for those with more of their spiritual faculties switched on. More technically, in this dimension, Venus is a raging hot furnace, but if you read the literature, there are many accounts that indicate the 'higher' dimensions associated with Venus have a more pleasant environment. If you want to do some research that integrates science and metaphysics, check out plasma physicist Jay Alfred's book Between the Moon and Earth. He has some thought provoking beliefs about 'heavens' and 'hells', which could be equally applied to Venus.

By the way, note how she 'supports' her husband by 're-fuelling' him, it's seems to be voluntary and he knows it and she knows it. The problem is when nastiness is used to get the same energy and then the re-fueller is left spiritually battered.... I highly recommend the fictional book The Celestine Prophecy by James Redfield, which simply explains this spiritual energy dynamic amongst other concepts. I wonder if this woman will start a New Age trend of people eating the Sun.... Here is the Time magazine version of this story, where she is discribed as colourful, I hope they were referring to her aura, LOL! Japan's New First Lady Says She Flew In UFO


Susan Joy Rennison quotes:
"Space Weather is now a fact of life."
"We are all astronauts now!"
Tuning The Diamonds,
September 2006
"We must spiritually evolve as part of the new terms & conditions for living on Earth."
Joyfire Tour – Evolutionary Change, December 2006
"Space Weather will force many changes in how we do business on this planet."
News of the Imbalance,
April 2007
---
NASA Press Release:
"Earth and space are about to come into contact in a way that's new to human history."
"We're on the threshold of a new era in which space weather can be as influential in our daily lives as ordinary terrestrial weather."
As the Sun Awakens, NASA Keeps a Wary Eye on Space Weather
NASA News, 4th June 2010
---
White House Executive Order:
"Space weather has the potential to simultaneously affect and disrupt health and safety across entire continents. Successfully preparing for space weather events is an all-of-nation endeavor that requires partnerships across governments, emergency managers, academia, the media, the insurance industry, non-profits, and the private sector."
Executive Order –– Coordinating Efforts to Prepare the Nation for Space Weather Events
The White House, 13th October 2016
---
Website Statistics
Between 1st May 2008 & 31st December 2012, there have been:

Hits: 32,890,564
Page views: 1,735,407
Visits: 414,635

These statistics are provided by Webalizer Version 2.01.

Basic info on website statistics here